Why Do Smart Home Buyers use Buyers Agents?
Real estate buyers are tempted to contact the listing, or seller agents when they see a property of interest online or at an open house or at a new development.  But that is not a good first step!  The prices of properties for sale have the buyer's agent built in.  Therefore, if a consumer goes directly to the property without representation, they risk being "claimed" by the listing company.  The listing company then may make it quite difficult for the buyer to find a buyer's agent after that first encounter who will represent them.   Under a rule called "procuring cause", the listing company can argue that the buyer came directly to them and then refuse to compensate the buyers agent.
The National Buyers Agents Association provides announcements on new services regularly in our press releases.
Buyers Agents – What's all the buzz about? See our latest home buying release published on the Denver Dispatch. It has in-depth coverage of all of the latest education services offered by the association. Some expanded services include new articles, blogs, podcasts and videos.  Here we will provide an overview of where to find on this site all sorts of information about buyers agents and the home buying process.
Our most recent service expansion is a series of 1-minute videos …
We understand your time is valuable, and a short video can quickly help home buyers and sellers become quickly educated. Our goal is to provide for each state on housing trends and pricing by state and major cities within each state.  Buyers agents have a singular goal to help their clients get the best price and terms in their  real estate purchases. This helps those who are undecided about where to move to may get an overview of markets and compare from state to state and city to city.  Most of our statistics on pricing come from the trusted site, Realtor.com.  Realtor.com has had decades of experience aggregating good statistics.  Their membership of over 1.4 million REALTORS consist of buyer agents, seller agents, dual agents and transaction brokers.
Below is an example of one of our 2022 1-minute videos on Florida:
We also have buyers agent in depth videos about local markets across the nation
In 2021, the association interviewed a number of our top buyer agents where they share expertise on their local markets.  They give pricing trends, and comment on the amenities that make their area a desirable place to move to.  Check out our YouTube buyer agents channel.
Buyer and Seller agents are interviewed during weekly consumer podcasts
One service that home buyers find beneficial is a reproduction of all or parts of the weekly radio show by real estate consumer advocates Barry Miller and Larry Stanley.  The audio clips are available and also the association provides a summary of the important tips aired on the show each week.  The association manager for NBAA is a frequent guest on this show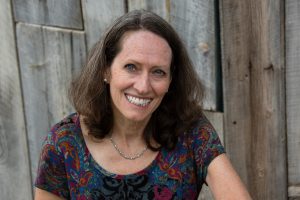 Other educational topics we have announced in our press releases include:
Weekly podcast clips and summaries of top buyer and seller agent insights into the industry  On the March 2022 show, the association manager and exclusive buyer's agent Kathleen Chiras, tells the story of how the association helped a seller get top listing agent choices. She tells another story about a mother who was trying to buy a home for her daughter in Florida, but got trapped by the wrong agent.  There are happy endings to both of these stores!  Listen to this radio show episode here:
Below are just a few of the topics covered in our blogs:
Tips
Tips for First time Home Buyers
Benefits of Buyers agents
What is the benefit of a buyer representation agreement?
How to terminate an agency agreement if the agent is not working out
5 top benefits of hiring a buyers agent
Best winter places to vacation
Markets
Best housing markets for first-time homebuyers
Guides on when is the right time to buy a home
Investments
What are the advantages of short-term rentals?
Strategies to win the bid
How to get a home offer accepted
How to make an offer stand out and get accepted by sellers
Credit tips for first-time homebuyers
Closing tips for first-time homebuyers
Insider tips that give buyers an advantage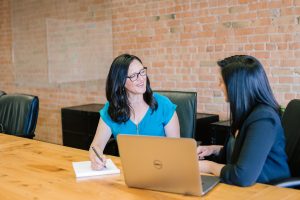 Choosing a real estate buyers agent
We have been rating and reviewing top buyers agents for over 23 years.  We also can recommend seller or listing agents, whether it is just time to sell or you are both buying and selling at the same time.   Our full time staff are here to answer questions seven days a week!  We are real people who know the high standards you want in a buyer representative.  We always offer at least 2 choices of our association members.  These members have been pre-vetted for their listening skills, experience, education, and negotiation skills, to name a few.  If they do not meet our high standards, they are simply removed from membership.
All of our buyers agents (and seller agents too!) must provide a comprehensive profile.  This profile helps you assess their skills.  Our recommended interview questions will help you ask the difficult questions and some you might not have thought to ask.  This list of questions is included in every query response when you fill out the online inquiry form.  You may also browse agents by city and state and pick the office that appeals to you.
The association manager, Kathleen Chiras or one of the association's top consumer inquiry managers typically call every person who contacts us to make sure they see our emails with agent profiles.  We also use this call to make sure your privacy is respected by finding out how you wish to be contacted beyond the initial methods indicated on your query.  Typically we ask our agents to email you first with an introduction that addresses your specific needs and then follow up with a phone call at a time convenient to you.