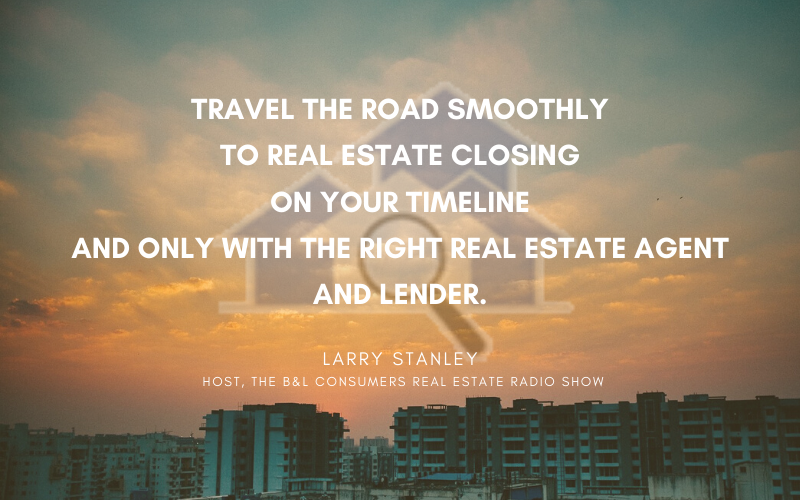 "I want an agent who can walk me through the entire process and be able to say whether it's a good time to buy or not. Also, one who would be honest to tell me if the property will be a good investment in the next 10 years."

Purva Dharmadhikari, looking in Edison, NJ
A home buyer who is ready to make a huge purchase like real estate are often looking for professional guidance. I was once among the many buyers who dreaded the process of buying a home. Who wouldn't? It's definitely easier said than done considering the rigorous process it takes to get to everyone's favorite part- closing. But nowadays, any homebuyer can get the services of a buyers' agent who are willing to run the show, help make the right calls and make things so much easier to deal with. Since buyer agents get paid a commission out of the sale at closing, getting connected with the right one is a critical first step. Let's learn about some of the major tips that Top Buyer Agents use to guide homebuyers travel a smooth road to real estate closing.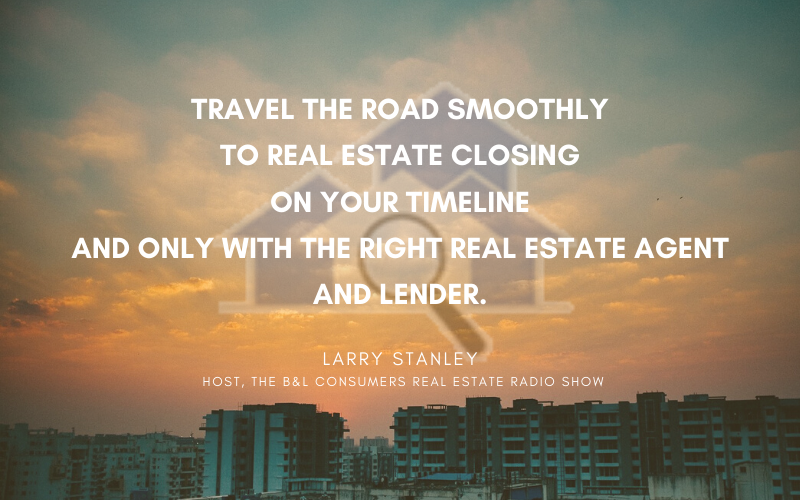 Challenges can ruin a smooth path, and that's exactly what Barry and Larry, of the B&L Consumers Real Estate Radio Show, aired every Saturday in Denver said. They debunked the myth that the road to closing is always tough. While there's truth to that statement, what the pair want to highlight is the fact that no challenge is ever too tough to manage with the right mindset and right set of people to work with.
Listen to Barry and Larry exchange expert opinions about The Road to Real Estate Closing here:
Most Common Challenges to a Successful Real Estate Closing
According to Fortune Builders: "A real estate closing is the final step in the real estate buying and selling process. Once an offer on a property is officially accepted by the seller, a purchase agreement is made and a closing date is set. Upon closing, the ownership of the property is formally transferred from the seller to the buyer, after which the buyer is free to start their move-in or renovation process."
Home Inspections: are the easiest way to find out a property's physical investment potential. Inspections help determine whether the property condition meets a buyer's expectations. Some buyers tend to forego this important step not realizing that it may come haunting them in the future. Most good buyers agents don't advise to forego the inspections. If you don't want to lose the opportunity to have issues be fixed prior to finalizing the negotiations, do not ignore home inspections.
Property Appraisal: one of the reasons why you need this is because most lending companies require one. Unlike home inspections, appraisals help determine the market potential of a property. The property's location, square footage, age, and upgrades are the factors that impact the home appraisal outcome. This helps make sure that you are not overspending on the target property and paying the right taxes. Note that a high market value is a good sign, but not always if you're working on a strict budget. Also, a property being sold at a low market price does not mean that it's a bad one. It's important to carefully gauge the potential of a property wisely with the help of real estate experts and professionals. Your buyer agent must provide a professional Comparative Market Analysis to you as a client so you can make your own judgment about the property.
Homebuyers also need to look at the following:
Home Owner's Insurance: a real estate investment requires insurance. The target property must be insurable otherwise, it will make it difficult to move the buying process near closing. This is because lenders will require you to maintain homeowner's insurance until you've paid off the mortgage. In essence, without a lender, you won't be able to buy it unless on cash-basis. Also, buying a home that is not insurable is not highly recommended because it will impact future sales value and greatly limit the pool of available buyers.
Loan Approval: Getting a pre-approved loan is one of the major steps and needs to be planned for ahead of time. Unless you have the cash to purchase the home you're interested in, getting a loan approval is inevitable. Most homebuyers will normally start inquiring about a loan at the beginning of their home search. Credit scoring can impact your loan approval along with your income status. A sudden increase in the interest rate and inconsistencies on the loan application can hold things up. So what to do?

Watch out for lenders who manipulate data in order to get approval.
Make sure you are financially stable or have job security mainly to prove the ability to pay. Interest rates change from time to time–even hourly. Interest rate increases may or may not have an impact on your ability to buy, so some lenders offer a "locked-in" rate.
Establish a stable income along with a good credit standing as early as you can- that should put you steps ahead of the game.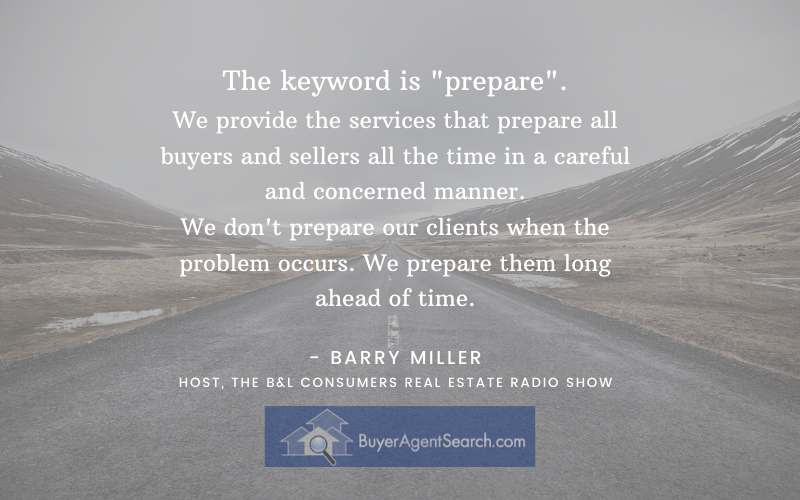 3 Major Tips To Guide Homebuyers to Real Estate Closing
Exercise Prevention: Good agents will help you save money and protect your investment. Real estate transactions always have challenges. An agent who helps you think about contingencies ahead of time can reduce the impact or completely avoid damaging issues from materializing. As Barry Miller of the B&L Consumer's Real Estate Radio Show would put it, "Problems occur but they seldom do when you are fully prepared."
Connect with top-rated vendors. It is equally important to work with honest and dependable vendors and service providers. Buyer agents normally have access to these, especially when they have been in the business for years and years. If you work with top vendors and service providers, problems are far and few between.
Go for a Second Opinion. Simply put, it is always a good practice to make sure that the information provided to you is correct. Anytime you feel that there's more to it, trust your instincts. Find experts who can help address concerns even if it means changing your agent or the service providers. After, all this is going to be an investment of a lifetime. Protect it by getting another expert opinion.
If you are searching for a home anywhere in the United States, Canada or Costa Rica, and you need a realtor to guide you to a real estate closing, you are welcome to go to the search buyer agents page. A free list of agents and free personal consultation is available 7 days/week. Protect your best interests by calling 800-383-7188, Mondays through Sundays or fill out the inquiry form located on this site, and talk with any of the staff or Kathleen Chiras. Also, don't forget to check out the many home-buying videos that are available on their YouTube channel. See you there!