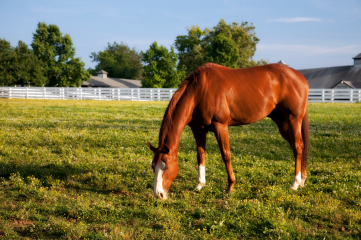 Things Luxury First-Time Home Buyers Need to Consider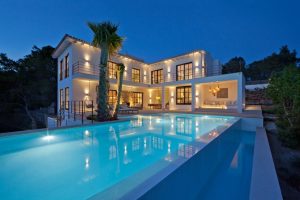 First-Time Luxury Property –  Whether you're drawn to a relaxing beach house or a sprawling estate in the country, it's easy to get swept up in the beauty and amenities of a luxury homes.
But even with a sizable budget, you want to make sure your money is well spent. It's also important to understand how the buying process differs for high-end properties. Smart buyers make informed decisions.
Overall, luxury properties  stand out because of their uniqueness. They also stand out because of their similarity to typical homes, as paradoxical as that might sound. Luxury properties must seek to be unique in their design and overall effect. Yet like lower priced homes, a luxury property  should be in a good community. It should have the same kinds of amenities that many people seek, such as privacy and convenience.
Let's talk about the most important things to consider when buying a luxury home.
How Can Buying a Vacation Home be a Great Investment? 
1. It Offers More Control than Other Types of Investments
Luxury properties offer more control than other kinds of properties in your portfolio.
You're free to choose the type of luxury investment to buy.  Your choices may include a single-family home, a townhouse, a waterfront villa, or a condominium unit. There are a wide variety of property types in the market at any time that may fit the definition of luxury or high-end.
Unlike owning securities, the home owner is also free to do with the physical property as they wish. There is the option to keep it as it is and wait for the value to appreciate in time.  A second option is to flip the property and sell it for more than the original amount. Currently, one of the most lucrative investment routes is to rent the property  as a luxury rental place.
This is in marked contrast to other security types, such as stocks and bonds, where the market forces are always beyond one's control and there are a limited number of things you can do with your investments.
2. Involves Less Risk
Property investments, in general, don't carry as much risk as paper investments, especially when investing in the long term.
Although there are expenses associated with a luxury property investment,  home prices typically build up over time because they are physical assets. This is unlike stock investments, which are held up by a nebulous force and could drop in value at any time.
3. Assured Capital Growth
The rise of an asset's value over time is called capital growth, and this almost surely happens in real estate investments. As space becomes more scarce in the physical world, the value of every real estate property is likely to rise.  Although real estate investments are considered a medium risk investment, the buyer control over location and can assess many other factors to make a smart guess at future appreciation and value.
The difference between the current value of the property to the amount paid to acquire the property is how some investors raise their wealth when they eventually liquidate the property or in some way monetize it.
4. Lucrative Rental Opportunities
Luxury investment properties are a prime asset to become luxury rentals. If you own several properties that have the luxury characteristics described above, you could easily find plenty of customers willing to rent a beautiful, exclusive place.  Of course, unknown events like pandemics may be a risk factor to consider because such events affect people's ability to travel.  This is true, unless of course, the rental clients have their own private jets to move around as they wish.
Big events such as weddings and the like can be a lucrative market for this since they can leverage the luxury aspect of the property nicely.
Also, the rental industry is one of the most controllable businesses in the real estate industry. As a landlord, one has the power to set the prices. Customers are always willing to dig deep into their pockets for the best properties.
Luxury homes for sale that are located in a picturesque setting, are near to local businesses, are located close to a transportation hub, or are equipped with unique and high-demand amenities.
5. Acquire Tax Benefits
Tax benefits for luxury properties could exist in the form of deductions on the following:
Property tax
Lower mortgage interest rates
Depreciation benefits
Tax breaks shouldn't be the main strategy when looking to profit from an investment in luxury houses and lots. It is an important tactic that can add some income to cash flow, or at least reduce expenses. Always consult with your dedicated tax advisor to know which tax benefits may apply to you.
6. No Need to Worry About Resale Values
The best luxury homes enjoy high-value features, an excellent location, exclusivity, proximity to important places  If they  have an interesting history,  that property may have a better ROI than other forms of assets.  For example, one might have a home where the owner could say, "This is the home where such & such a celebrity once lived (or owned).
While it might be somewhat affected by the conditions of the market and of the home itself, the value of a luxury home will generally be on an upward trend over time, provided that one takes care of it properly.  Most properties should be considered a long term investment, so the buyer does not fall victim to needing to sell it in a down market.
7. Provides an Effective Inflation Hedge
As mentioned, the value of investment property tends to rise over time, and can better keep up with inflation. As the cost of living rises, the value of investment properties also rise.
This helps investors because the value of their property will likely never be behind inflation. One can justifiably raise rent or lease prices if applicable. More than that, mortgage payments are pretty much standardized with the availability of 15 or 30-year loans. This means that mortgage payments will most likely remain the same even as the value of money decreases, decreasing the relative value of the payments as well.
In short, inflation is a benefit to–or at the very least will not harm–luxury property investments.
A luxury vacation house can act as an investment property, but you might also want to use it from time to time. That's why choosing investment luxury homes that you yourself would want to live in based on your lifestyle and preferences is ideal. In other words, before you purchase a luxury investment house, be sure to think about where you personally want to live and what activities are most preferable to you.
Have a Clear Understanding of the Risks
There's no such thing as a sure investment in this world–just take a look at the 2008 housing market crash in the United States. Knowing this right from the get-go can save you a lot of trouble and pain later should things go south.
This is true for any kind of investment, but it's especially applicable to real estate assets. Real estate assets are not as liquid as paper assets, so they are harder to get rid of equitably if things should go badly.
Add an Attorney
Mortgage companies and real estate firms are doubtlessly invaluable when choosing an investment property, but they can't handle everything. Properties like coops and condos will inevitably involve more rules and regulations. That means more paperwork and legal things to consider. Running important documents through an attorney is going to make sure that you don't miss anything that could lose you money or time down the road.
Always Hire Local Experts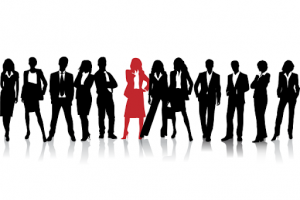 Buying a home is a process that requires a whole team of helpers
National Buyers Agent Association helps you decide on  The Value of a Buyer's agent.
The National Buyers Agent Association has a network of top-rate fiduciary buyer's agents, and brokers. Buyer agents  have well-established connections to other business professionals who can help make your move less stressful. Simply communicate your needs by filling out the online form where you can get immediate results.  Also, the association manager, Kathleen Chiras, and her staff will contact you back as soon as possible. For faster process to top buyer agents, fill out the form or call 800-383-7188, Mondays through Sundays.
The Buyer Agent Search Service has a wide network of top-performing agents throughout the 50 states in the United States. It is a trusted consultation service at no cost. We specialize in suggestions of best-performing Buyer Agents. This is a FREE service to all real estate buyers or sellers. Top agents will help with understanding what it takes to with the bid on a home in a tough seller's market.  Their experience will prove highly advantagous in crafting the offer, negotiating the price, and navigating the closing.
Unless you're a seasoned real estate marketer yourself, you are better served hiring the services of an expert in the market that you wish to invest in. Of course, you can always learn by yourself. It's going to require time and attention that could be put to better use elsewhere. Local experts will be more knowledgeable about the market that you're getting into without you having to exert too much effort on your part.
However, it's important to hire a reputable broker or adviser, preferably from a reputable agency. Everything considered, some individuals and agencies will work for your benefit, but some will not. Make sure you know the difference between the two.