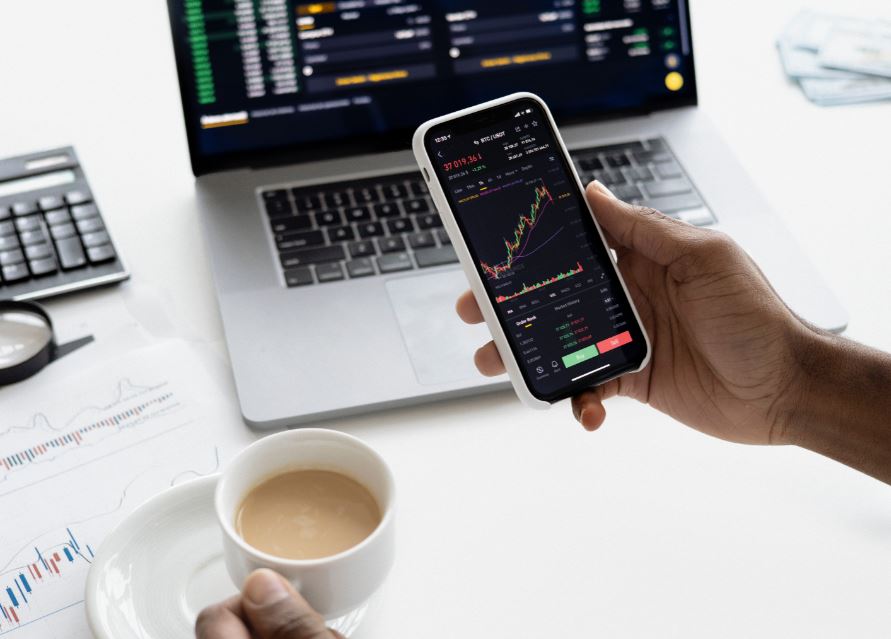 Buying a home is a good way to start your real estate investment. But not too many realize that owning real estate also opens an opportunity to earn an income. Going by the definition, an investment is an asset or item that is purchased with the hope that it will generate income or appreciate in value at some point in the future. Let's find out how we can grow income and produce greater wealth by adding real estate to our investment portfolio.
Bill Brown, Managing Member, and Co-founder of Springhill Real Estate Investments in the Bay Area of CA said that a person need not be rich to start investing in real estate. Listen in to Brown's exclusive interview with Real  Estate Today, the podcast headed by Steven Gasque, Director of Broadcasting and Multimedia Communications, National Association of REALTORS ®, as they talk about real estate as an investment:
Basics of Investing in Real Estate:
The pandemic caused many to think about how they can build household wealth and grow income. We've discussed why investing in real estate would be good to consider. But today let's talk about the basics.
Do you have to wealthy?
No. But you have to have a plan.
Remember, a home is an investment for life. If you are looking to buy your first home now, it will be best to consider its future investment potential to become a rental property. Keep in mind that it may not be your forever home, but it may become a property that will help you generate income forever.  So be sure to pick a profitable home in terms of location with good schools and neighborhood, and job availability that might attract people or couples who are starting a family.
Do you need to buy an investment property to start investing?
No. If you own a good property in a good location that has potential for good cash flow, don't sell if there's no need to but instead proceed to rent it out.
Turning your first or current home into a rental property is the easiest and most common way to start investing in real estate because:
There will be no need to take the equity out.
You can save money by buying another residential home with a low mortgage interest rate compared to buying an investment property that charges a higher interest rate.
How to Start A Real Estate Investment:
1. Attend financial wellness programs.
Wealth building programs aim to educate consumers to explore the investment potential of their real estate property. Seminars are packed with not only information but business connections that may benefit your investment plans in the future.
Attending seminars will provide you more insight into the journey you are about to take. It will be a great time to explore the idea and start to decide on whether or not you want to start building your wealth.
Barry Miller and Larry Stanley host wealth-building programs in Denver, Colorado. You can also listen to their weekly podcast every Saturday from 8 am to 10 am MST.
See the photo below for the steps a typical real estate investment takes: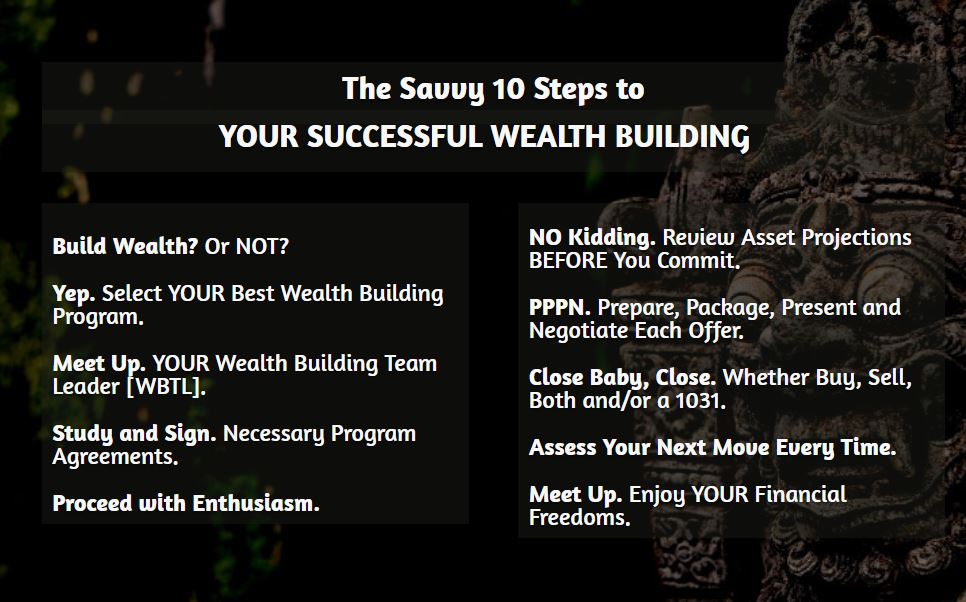 2. Get into the game of investing asap and start an investment group.
Investing will always require money for capital. And if you don't have enough on your own then it will make sense to form an investment group. Syndicate along with friends and relatives to bind assets to purchase a property. Remember, it does not need to be a huge down payment to start , but you should carefully plan and assess. So, don't forget to seek professional help and guidance from lenders and agents who specialize in investment properties.
3. Chase hot markets.
The Pandemic  and other factors have made almost every town in America a hot market. A hot market is where there's low inventory but  many potential buyers. But even these days, we see that some areas are hotter than others based on the following factors that make the overall marketability of the property: location, affordability, accessibility, job availability, and community. 
Since the pandemic started properties in the countryside have been targets for many aspiring homeowners. For example, smaller towns in West Virginia and Maine have been top of the request coming from buyers. They are taking the opportunity to permanently own a big enough property that's affordable and at the same time will allow work from home set up away from the city.

Why is Real Estate a Good Investment?
Bill Brown says the demand for rental properties is high in most major markets. In fact, to respond to the demand, his team expanded their business recently and to help people own property in Boise, Idaho.
According to research the following are five of the top rental markets:
Brown, further explains that renting a real estate property, be it residential or commercial, provides a steady source of income. And that income can be saved for when you're ready to retire.
See our other blogs for more information on how to start a real estate investment:
Need A Buyer Agent to Start your Real Estate Investment Journey?
The National Buyers Agent Association has a network of top-rate fiduciary buyers agents and brokers. These experts can provide free consultation services anywhere you are in the United States. Simply communicate your needs by filling out the online form where you can get immediate results.  Also, the association manager, Kathleen Chiras, and her staff will contact you back as soon as possible. For faster access to top buyer agents, fill out the form or call 800-383-7188, Mondays through Sundays. The service is continually adding new home-buying videos, so check out our YouTube channel today! See you there!
Check out the A+ rating the service has with the Better Business Bureau here: https://www.bbb.org/us/co/evergreen/profile/association-management/skyfor-inc-1296-90275771