Below you will find  our most up-to-date list of highly rated Alabama buyers agents who are current members of the association. You may also choose an office number and then call our office at 800-383-7188 for more information on a particular buyer agency company.
Here are a few of the great things about living in Alabama: Cooking barbecue, Training astronauts, Growing peanuts, College Football. Alabama is the only state that has the ability to produce iron and steel with its own natural resources. It is the only state in the U.S. to have an alcoholic beverage as its official drink.
Free list of Top Brokers in Alabama and other States:
For quick access to Alabama real estate agents by city search, go to https://nationalbuyersagents.org. You may also find real estate buyers agents for other states within this site.
Alabama buyers agents and brokers are your partners and guides. They provide expert location and negotiation skills when you are ready to acquire a property.  Alabama buyers agents typically get paid out of the sales price of the home at closing .  Therefore you will experience no up front costs.  Use our interview questions for how to choose a buyers agent who will be the best fit for you.
Research Home Values and Neighborhoods
See our YouTube page for many real estate videos by state and city to do price and lifestyle comparisons or go to our 1 minute videos blog. These show current home prices per state and major cities that are researched through 3 different sites. One site we reference is the Zillow home values section of their website that is based on recent past sales.  It shows the 1-year changes.  Zillow, Redfin, and Realtor.com are great places for to start your research, but an Alabama buyer's agent will be your most current and accurate resource for actual MLS prices and home availability.
Key to  Alabama buyers agent designations: ABR: Accredited Buyers Agent; CRS: Certified Residential Specialist; GRI: Graduate Realtor Institute, SRES: Senior Residential Specialist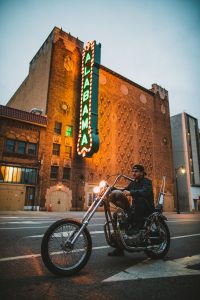 Buyers Agents in Alabama
| Name | Office # | Areas | Counties | Designations | Message |
| --- | --- | --- | --- | --- | --- |
| Cindy | 2010 | Brent, Brookwood, Centerville, Cottondale, Coker, Forters, Gordo, Greensboro, Lakeview, Moundville, Northport, Ralph, Tuscaloosa | Bibb, Hale, Tuscaloosa, Green | GRI, ABR, RENE, CNHS SRS, CRS | Customer Satisfaction |
| Linda | 3714 | Ardmore, Athens, Arab, Decatur, Guntersville, Hampton Cove, Hartselle, Harvest, Hazel Green, Huntsville, Madison, Meridianville, Monrovia, New Hope, Owens Cross Rds, Owens Cross Roads, Scottsboro, Toney | Limestone, Madison, , Marshall, Morgan | ABR, CRS, GRI, Broker, e-Certified, r-Certified | Internet Ratings: 5 stars Zillow, 5 stars Trulia Reviews on Linked In. "Do unto others as you would like to be treated" |
| Malcolm | 1988 | AL: Elberta, Foley, Fort Morgan, Gulf Shores, Lillian, Magnolia Springs, Orange Beach FL: Perdido Key, Innerrarity, Grande Lagoon | AL: Baldwin FL:Escambia | Naeba, Realtor | Real Estate Representation at it's Best |
| Jim | 1740 | Alabaster, Birmingham, Calera, Chelsea, Childersburgh, Helena, Homewood, Leeds, McCalla, Mt Brook, Mount Brook, Pelham, Trussville, Vestavia Hills | Bibb, Blount, Chilton, Jefferson, Shelby, St Clair, Walker | | Treat others as you would treat yourself! Hard work, dedication, and uncompromising commitment to excellence in all you do will create an environment of success! |
| Charmaine | 1840 | GA: Cataula, Columbus, Ellerslie, Fort Benning, Ft Benning, Fortson, Midland, AL: Fort Mitchell, Ft Mitchell Ladonia, Phenix City, Phoenix City, Smiths Station | GA: Chattahoochee, Harris, Marion, Muscogee, Talbot AL: Lee, Russell | Associate Broker Graduate Realtor Insti | I take YOUR Business...Personally!! |
| Annette | 151 | Auburn, Beauregard, Beulah, Lake Harding, Opelika | Lee County | ABR, ASR, CRS, GRI, SRES, ASR | Uncompromising service and integrity. |
| Tara | 8003 | Daphne, Downtown Mobile, Fairhope, Grand Bay, Midtown Mobile, Saraland, Satsuma, Semmes, Spanish Fort, Tillman's Corner, Theodore, West Mobile | Baldwin, Mobile | | I SPECIALIZE IN 100% COMPLETE CLIENT SATISFACTION! MY GOAL IS YOUR SUCCESS! |
| Wendy | 9457 | Bell Canyon, Beverly Hills, Bel Air, Burbank, Calabasas, Chatsworth, Encino, Glendale, La Canada, La Crescenta, Moorpark, Northidge, Sherman Oaks, Studio city, Shadow Hills, Stevenson Ranch, Toluca Lake, Tarzana, Tujunga, West Hills, Woodland Hills, | Los Angeles, Kern, Ventura | ABR, CIPS, CRS, GRI, LTG, PMN, SRES, GRE | Wendy was the Chairman of the 2021 Legal Action Forum for the California Association of REALTORS® and is a Trustee for the REALTORÒ Party Trustees for State and Local Campaign Services at the National Association of REALTORSÒ. She was the 2020 Chair for Communications at the Southland Regional Association of REALTORSÒ. Ms. Furth was 2012 Chair for the RPAC Fundraising Forum at NAR and the 2012 Chair for the Legislative Committee at CAR. She was 2009 Liaison to Housing and Diversity Committees at NAR. She is the 2010 President's Award Winner, 2006 Honorary Director for Life, the 2003 Liaison to Committees and 2002 Regional Chairman for Region 18 for CAR. She was 2004 Chairman of the Equal Opportunity-Cultural Diversity Committee at NAR. She was the 2002 President and CRS of the Year for the Southern California Chapter of CRS. She was the 2001 President and 2004 REALTOR® of the Year for the SRAR. She was 1997 Founding President of Women's Council of REALTORS®, San Fernando Valley Chapter. She is a member of the Consolidated Realty Board and NAHREB, NAHREP and AREAA. Ms. Furth is an active REALTOR®, listing and selling properties in the San Fernando, Simi/Moorpark, Santa Clarita and Conejo Valleys. She is a Broker in California, Nevada and Alabama and has a Master of Fine Arts in Screenwriting from UCLA. Ms. Furth is an Ambassador for the Soroya Performing Arts Center at California State University in Northridge and is also on the Board of Directors for the Fair Housing Council of the San Fernando Valley. She is a member of the Consolidated Realty Board and NAHREB (National Association of Real Estate Brokers, Realtists), NAHREP (National Association of Hispanic Real Estate Professionals) and AREAA (Asian Real Estate Association of America.) She enjoys jazz and classical music, golf, travel, horses, cats and offshore powerboat boat racing. |
| Nancy | 9619 | Gulf Breeze, Lillian Alabama, Orang Beach, Perdido Key, Pensacola, Pace, Pensacola Beach | Escambia and Santa Rosa | ABR, GRI, e-PRO, CMR | Feel free to use my website, free of charge and with no strings attached. If you need representation or just have any questions at all, I'm always here to help. Call me or text today! |
| Randy | 9835 | Apison, Bakewell, Chattanooga, Collegedale, Dayton, East Ridge, Hixson, Lookout Mountain, Ooltewah, Sale Creek, Signal Mountain, Soddy Daisy, Spring City GA: Chickamauga, Flintstone, Fort Oglethorpe, Lafayette, Lookwout Montain, Ringgold, Risng Fawn, Rock Spring, Trenton, WIldwood | TN - Hamilton GA- Catoosa, Dade, Walker | CRS, Broker, ePro | We provide unsurpassed real estate service in a true partnership with agents and home buyers and sellers, with a "win-win" or "no deal" philosophy. |
| Ryan | 11232 | Citronelle, Daphne, Mobile, Saraland, Semmes, Spanish Fort, Theodore | Baldwin AL, Mobile AL | SRS | We are here to help you with one of the most important investments you make. |
| Carolyn | 11244 | Daphne, Dauphin Island, Grand Bay, Mobile, Saraland, Semmes, Spanish Fort, Theodore | Mobile and parts of Baldwin County | CRS, GRI, LTG, e-Pro, g-Certified, Corpo | We are a lifestyle-centric brokerage, providing consumers with a memorable real estate experience with our trained lifestyle advisors. |
| Wyonna | 13286 | Alabaster, Adamsville, Bessemer, Birmingham, Calera, Centerpoint, Chelsea, Farmingham, Gardendale, Helena, Hoover, Hueytown, Lakeview, Mccalla, Mountain Brook, Montevallo, Moody, Mount Olive, Odenville, Pelham, Pleasant Grove, Pinson, Tuscaloosa | Jefferson, Shelby, Tuscaloosa | ABR, SFR, SRS, AWWD, C2EX | Move Into Your Destined Destination |
| Tracey | 13400 | Daleville, Dothan, Elba, Enterprise, Fort Rucker, Geneva, Hartford, Headland, Newton, Newville, Ozark, Samson, Slocomb, Wicksburg | Coffee, Dale, Geneva, Houston | MRP | Love my job! Whether it's helping folks buy their first home or their retirement home or anywhere in between, it's a privilege to be entrusted to help with such an important mission! |
| Travis | 13416 | Daleville, Dothan, Elba, Enterprise, Fort Rucker, Ozark | Coffee, Dale | ABR, AWWD, BPOR, CRS, e-PRO®, GRI, MRP, SFR, SRES, SRS, ACRE, C2EX | I started my own company last year because I do so much Civic work that I didn't have time to sit around in Staff meetings. I'm working all day, every day on something! |
| Carol | 14038 | Deatsville, Montgomery, Millbrook, Pike Road, Prattville, Wetumpka | Montgomery, Elmore, Autauga, Coosa, Macon | CRS, GRI, ABR, SRES | Love making new friends in the process of helping them with their largest financial decision. |
| Steve | 14271 | Florence, Killen, Muscle Shoals, Sheffield, Tuscumbia, Rogersville, Russellville | Colbert, Franklin, Lauderdale | GRI, ABR, SRES, SFR, E-PRO, AHWD, CDPE | I believe that life gives to the giver and takes from the taker. |
| Celena | 14450 | Alabaster, Birmingham, Cahaba Heights, Chelsea, Fultondale, Gardendale, Helena, Homewood, Hoover, Inverness, McCalla, Mountain Brook, Oak Mountain, Pelham, Riverchase, Trussville, Vestavia | Jefferson County, Shelby County | Licensed Home Builder | Customers are priority. |
| Tan | 14469 | Alexandria, Anniston, Choccolocco, Hobson City, Jacksonville, Kennedy, Ohatchee, Predmont, Sacks, Weaver, West End-Cobb Town, White Plains | Carroll, Douglas, Harassing, Lamar | Commercial, NHR, | Taking the denied 2 Qualified and the unsold to GOLD |
| Annie | 14473 | Anniston, Alexandria, Eastaboga, Heflin, Jacksonville, Weaver, Lincoln, Munford, Oxford, Ohatchee, Pleasant Valley,Talladega, Wellington | Calhoun, Talladega | | You can count on me to always do what's in your best interest. I pride myself on being honest, trustworthy, and knowledgeable in the real estate market. |
| Nichele | 14706 | Arab, Brownsboro, Cross Roads, Decatur, Grant, Guntersville, Gurley, Hampton Cove, Hartselle, Hazel Green, Huntsville, Madison, Meridianville, New Hope, New Market, Owens, Owens Cross Roads, Scottsboro, Toney | Blount, Jackson, Limestone, Madison, Marshall, Morgan | CDPE, SFS, MRP | We offer concierge services to our relocating families and help to make the transition easier for the transferring employee and the entire family. |
| Katie | 14713 | Albertville, Arab, Attalla, Boaz, Gadsden, Glencoe, Guntersville, Okes Bluff, Huntsvillemetro, Kennedy, Scottsboro, Southside | Blount, Calhoun, Etowah, Jackson, Madison, Marshall st clair | Associate Broker | I love being a REALTOR and helping people buy and sell their piece of "Sweet Home Alabama.". I treat my clients like friends and love the relationships I'm able to form through real estate! |
| Marie | 15026 | Auburn, Millbrook, Montgomery, Opelika, Pike Road, Prattville, Tuskegee, Wetumpka | Lee County, Montgomery, Pike Road, Prattville, Millbrook,Wetumpka, | GRI, ABR, CRS | Serving with Excellence, professionalism and courteous. |
| Jimmie Ann | 15404 | Archibald, Bastrop, Baskin, Beekman, Calhoun, Columbia, Crossett (Arkansas), Crowville, Delhi, Eros, Farmerville, Mangham, Monroe, Rayville, Rocky Branch, Start, Sterlington, West Monroe, Winnsboro | Ashley (Arkansas), Caldwell, Franklin, Lincoln, Morehouse, Ouachita, Richland, Union | SRS, e-Pro | We believe in taking care of people. Our mission to help them through the process at every step whether buying or selling. |
| Donna | 15889 | Athens and Town Creek, Belgreen, Cloverdale, Central, Cherokee, Decatur, Florence, Killen, Huntsville, Leighton, Lexington, Littleville, Madison, Muscle Shoals, Petersville, Red Bay, Rogersville, Russellville, Sheffield, Tuscumbia, Underwood, Waterloo, | Colbert, Franklin, Lauderdale | GRI, PSA, e-Pro | We are shoals leading real estate company. Integral to our impressive performance is a team of extraordinary professionals who on a daily basis rededicate themselves to serving buyers and sellers with consummate care, skill and industry experience. We are an independent, locally owned company tailored to service the demands of the local market. |
| Chris | 16006 | Daphne, Fairhope, Foley, Mobile, Semmes, Spanish Fort | Baldwin, Mobile | MRP | We desire each client must have a 5 star experience |
| Bobby | 16135 | Auburn, Jacksons Gap | Tallapoosa, Elmore, Talladega,Clay,Coosa,Calhoun | | We are real estate specialist and love bringing buyers and sellers together. Our greatest joy with real estate is helping people find their dream home and helping sellers with the sale of their property. My wife Rita works with me hand in hand each day. We are a husband and wife team who will work hard to make sure your biggest decision goes as smoothly as possible. We are always available to our clients during the process of buying / selling and long after your purchase or sale. We thank God for all we have and for all we have worked / working with. Our word and reputation as being honest and caring Realtors is something we strive for each day. Please explore the resources within my website, you will find everything you need to buy or sell a home as well as learn about the market value of homes. You can search for homes with detailed descriptions, photos, community and school information and so much more. We are qualified real estate professional, we are ready to assist you with all of your real estate needs. Our approach is customized for each client; Our solutions are never one-size-fits-all! Please view this website as an introduction of our services and capabilities in this local area. Give me a call or send an email when you are ready to visit some homes or to schedule a free home buying or selling consultation. We look forward to working with you! |
| Bonny | 16139 | Alexander City, Dadeville, Eclectic, Equality, Rockford Neighborhoods include: College Heights, Dobbs, Fairlane, Jacksons Gap, Pearson Chapel, River Bend Estates, River Oaks, The Ridge, Still Waters, Willow Point Estates | Clay, Coosa, Elmore, Lee, Montgomery, Talladega, Tallapoosa | ABR, MRP, SRS and I have almost completed the GRI course work | Our goal is not just to provide a service to our clients but to make a lasting relationship. They become part of our family. Buying a home is a long term commitment and we want it to be a special time for our clients. We listen. We want to know their likes and dislikes in order to help them find the perfect home. We work hard in trying to help sell homes and making our clients feel comfortable selling what has been a part of their lives for many years. Our goal is to walk away feeling just as happy as our clients. |
| Audrey | 16140 | Alexander City, Ashland, Auburn, Camp Hill, Dadeville, Daviston, Delta, Eclectic, Equality, Goldville, Goodwater, Hollins, Jacksons Gap, Kellyton, LaFayette, Lake Martin, Lanet, Lineville, Loachapoka, Millerville, New Site, Nixburg, Notasulga, Opelika, Rockford, Salem, Stillwaters, Sylacauga, Tallassee, Titus, Valley, Wadley, Wedowee, Weogufka, Wetumpka | Chambers, Clay, Coosa, Elmore, Lee, Macon, Randolph, Talladega, Tallapoosa | RENE, RSPS, LHC | Providing exceptional service through servant leadership |
| Duane | 16224 | TN: Adamsville, Counce, Savannah MS: Luka AL: Cherokee | TN: Hardin and McNairy; AL: Colbert and Tishomingo; MS: Alcorn | | We stay very busy. Any communications need to be by email. We get 10 calls a week from companies wanting to do referrals but they have all kinds of fees, tricks or they want more than 25%. We only pay 25% of either the buyer or seller side (not both) and pay it at closing. We only work 40 mile radius of our office. Due to being on the board of three states we are licensed in TN, MS & Al. |