Below you will find  our most up-to-date list of highly rated Maine buyers agents who are current members of the association. You may also choose an office number and then call our office at 800-383-7188 for more information on a particular buyer agency company.
Here are a few great things about living in Maine: Maine has affordable housing and a lower low cost of living than neighboring states. In addition, it has some of the lowest crime rates in the nation. United States News & World Report ranked Maine as the 1st overall safest state to live, (also 1st in the list of low violent crime and 4th in low property crime).
Free list of Top Brokers in Maine and other States:
For quick access to Maine real estate agents by city search, go to https://nationalbuyersagents.org. You may also find real estate buyers agents for other states within this site.
Maine buyers agents and brokers are your partners and guides. They provide expert location and negotiation skills when you are ready to acquire a property.  Maine buyers agents typically get paid out of the sales price of the home at closing .  Therefore you will experience no up front costs.  Use our interview questions for how to choose a buyers agent who will be the best fit for you.
Research Home Values and Neighborhoods
See our YouTube page for many real estate videos by state and city to do price and lifestyle comparisons or go to our 1 minute videos blog. These show current home prices per state and major cities that are researched through 3 different sites. One site we reference is the Zillow home values section of their website that is based on recent past sales.  It shows the 1-year changes.  Zillow, Redfin, and Realtor.com are great places for to start your research, but an Maine buyer's agent will be your most current and accurate resource for actual MLS prices and home availability.
Key to  Maine buyers agent designations: ABR: Accredited Buyers Agent; CRS: Certified Residential Specialist; GRI: Graduate Realtor Institute, SRES: Senior Residential Specialist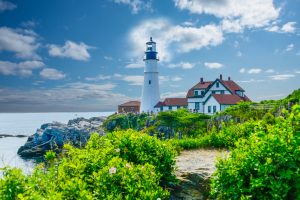 Buyers Agents in Maine
| Name | Office # | Areas | Counties | Designations | Message |
| --- | --- | --- | --- | --- | --- |
| Susan | 981 | Alton, Bangor, Blue Hill, Bradley, Brewer, Bucksport, Carmel, Clifton, Corinth, Dedham, Deer Isle, Eddington, Ellsworth, Glenburn, Hampden, Hermon, Holden, Hudson, Kenduskeag, Levant, Milford, Newburgh, Old Town, Orono, Orrington, Portland, Skowhegan, Veazie, Winterport | Hancock, Knox, Penobscot, Piscataquis, Waldo | ABR - Buyer's Representative, Broker | Quality performance from our entire organization is of paramount importance, from the office staff to the newest agent. We strive for excellence in our day to day operations and in the service we provide to our sellers and buyers. We abide by the National Association of REALTORS Code of Ethics in dealing with our clients, other agents and the general public. The best compliments we can receive are referrals from our many satisfied clients! |
| Kimberly | 17781 | Belgrade, sidney, waterville, fairfield, oakland, benton, winslow, Augusta, Rome, Vassalboro, canaan, skowhegan, madison | Kennebec, Somerset | | A Passion for Results! |
| Jim | 5529 | Atkinson, Barrington, Berwick, Brentwood, Candia, Chester, Concord, Danville, Deerfield, Dover, DurhamNH, East Kingston, Eliot, Epping, Exeter, Fremont, Greenland, Hampton Falls, Hampton, Kennebunkport, Kensington, Kingston, Kittery, Lee, Madbury, New Castle, Newington, Newmarket, North Hampton, Northwood, Nottingham, Portsmouth, Raymond, Rochester, Rollinsford, Rye, Sandown, Seabrook, Somersworth, South Berwick, South Hampton, Stratham, Wells, York | Rockingham, Strafford, York | ABR | Serving and protecting Buyers interests in the purchase of Real Estate |
| Chrissy | 9218 | Bath, Bethlehem, Bretton Woods, Colebrook, Easton, Franconia, Holderness, Laconia, Lancaster, Littleton, Meredith, Moultonborough, Pittsburg, Plymouth, Rumney, White Mountains | Balknap, Coos, Grafton | CCIM | We have assisted real estate sellers and buyers for over twenty years and have over twenty-five full time real estate agents. We are pleased to say we have been the market share leaders for over seventeen years here in Northern New Hampshire. For you, it simply means we have the market knowledge to get your home sold, and assist you in your purchase. We work hard to educate today's buyers and sellers about the real estate market here in the Western White Mountains of NH, the Lakes Region and Central NH. |
| CJ | 10247 | Arundel, Gorham, Kennebunk, Kennebunkport, Old Orchard Beach, Portland, Saco, Sanford, Scarborough, South Portland, Waterboro, Wells | Cumberland, York | CRS, ABR, GRI, CHLMS | Key To Your Move |
| Julie | 10254 | Buxton, Gorham, Gray, Hollis, Saco, Sebago, Scarborough, Standish, Westbrook, Windham | Cumberland, York | ABR, ePro | Serving the Greater Portland area since 1970. |
| Amy | 11033 | Auburn, Augusta, Belfast, Belgrad, Boothbay Harbor, Brunswick, Buckfield, China, Durham, Farmington, Gardner, Hallowell, Holden, Lewiston, MountVernon, Palermo, Rockland, Skowhegan, Turner, Waterville, Wayne, Windsor, Winthrop | Androscoggin, Lincoln, Kennebec, Sagadahoc, Waldo | | We are among Kennebec County's fastest growing privately owned real estate agencies providing unparalleled commitment and involvement to the communities we serve. For our clients that means a uniquely personal engagement with our agents as they are guided through the various steps of each sale. |
| Nick | 1770 | Bath, Boothbay, Boothbay Harbor, East Boothbay, Bremen, Bristol, Brunswick, Camden, Cape Elizabeth, Cumberland, Cushing, Damariscotta, Durham, Dresden, Edgecomb, Falmouth, Freeport, Soouth Freeport, Friendship, Georgetown, Gorham, Harpswell, Hope, Isle Of Springs, Newcastle, New Harbor, Nobleboro, North Yarmouth, Orrs Island, Pemaquid, Phippsburg, Portland, Rockland, Rockport, Round Pond, Southport, South Bristol, South Portland, South Thomaston, Tenants Harbor, Thomaston, Topsham, Trevett, Waldoboro, Walpole, Westbrook, West Boothbay Harbor, Windham, Wiscasset, Woolwich, Yarmouth | Cumberland, Knox, Lincoln | ABR, CEBA, CRS, CNE, MCBA | As a Real Estate Professional and author of two (2) real estate books (one for Buyers and one for Sellers) servicing the Portland to Camden, Maine area known as 'Mid Coast Maine'), I bring a wealth of knowledge and expertise about buying and selling real estate. It's not the same everywhere, so you need someone you can trust during the whole process and to always give you up-to-date information. My mission is to provide the most professional, informative, loyal, and dedicated real estate service in the industry. Please feel free to contact me so I can keep you updated on the latest real estate activities in the communities that you are interested in and answer any questions you may have about real estate in the Mid-Coast area of Maine. Thank you and I look forward to assisting you in all of your real estate needs. |
| Jacqueline | 11129 | Brunswick, Cape Elizabeth, Cumberland, Falmouth, Freeport, North Yarmouth, Portland, Saco, Scarborough, South Portland, Yarmouth, Wells, Westbrook | Cumberland, York | CRS, Certified VA Buyer Broker, Relocation Specialist | We provide full service brokerage, with powerful marketing strategies, for all our clients. Our sellers benefit from our specialized marketing approach, which ranges from maximum online exposure to our clean and tasteful print advertising, that is carefully crafted with Portside flair. Our vast market knowledge assures our buyers that they will be introduced to all options in marketplace, this means reaching beyond the MLS. |
| Sam | 13814 | Auburn, Augusta, Brunswick, Bowdoin, Durham, Georgetown, Lewiston, Lisbon, Lisbon Falls, Sabattus, Topsham | Androscoggin, Cumberland, Kennebec, Sagadahoc, Lincoln. (will consider others as well) | Treasurer, Merrymeeting Board, Mountains to Shore Board of Realtors | My dream job is being a realtor - the ability to help so many great people with such an important step is extremely rewarding. |
| Sheila | 14002 | Baldwin, Biddeford, Brownfield, Dayton, Fryeburg, Lewiston, Limerick, Limington, Lovell, Naples, New Gloucester, Ogunquit, Old Orchard Beach, Oxford, Paris, Porter, Portland, Raymond, Sanford, Scarborough, Standish, Westbrook, Windham | Androscoggin, Cumberland, Oxford, York | Associate Broker | Work with a Local Expert! |
| Kamal | 14573 | Bridgton, Casco, Denmark, Fryeburg, Gray, Harrison, Lovell, Naples, Norway, Otisfield, Raymond, Sebago, Standish, Sweden, Waterford, Windham | Androscoggin, Cumberland, Lincoln, Oxford, Sagadahoc, York | Associate Broker | I enjoy customizing my services to meet the needs of my clients. Customer service and integrity are my highest priorities. |
| Christopher | 14870 | Auburn, Bangor, Portland, Rangeley, Scarborough, Wayne | Androscoggin, Aroostook, Cumberland, Franklin, Hancock, Kennebec, Knox, Lincoln, Oxford, Penobscot, Piscataquis, Sagadahoc, Somerset, Waldo, Washington, York | Sales agent, will be Associate broker in 1.5 months. | Let us show you why our motto is "The way real estate should be" We will deliver the highest level of customer service ensuring you the best experience. |
| Karen | 15162 | Abbott, Acton, Alfred, Berwick, Buxton, Cherryfield, Denmark, Lebanon, Limerick, Limington, North Berwick, Parsonsfield, Porter, Sanford, Waterboro | Representing All of Maine | Designated Broker Owner | The knowledgeable and professional agents from our team will set your mind at ease by staying on top of every detail and ensuring a streamlined process from beginning to end. |
| Jim | 15669 | Blue Hill, Brownville, Deer Isle, Dexter, Skowhegan | Hancock, Penobscot, Piscataquis, Somerset, Waldo | | Live Maine... Live Better!! |
| Pamela | 16289 | Addison, Argyle Twp, Bangor, Beals, Blue Hill, Brewer, Brooksville, Bucksport, Calais, Charlotte, Cherryfield, Corinth, Deer Isle, Dover Foxcroft, E. Machias, E. Millinocket, Ellsworth, Greenbush, Hampden, Hermon, Hersey, Holden, Houlton, Jonesboro, Jonesport, Knox, Lincoln, Machias, Milbridge, Milford, Mount Desert, Naples, Orono, Osborn, Pittston, Plymouth, Sidney, Sullivan, Veazie, Waterville, Wayne | Aroostook, Hancock, Kennebec, Lincoln, Penobscot, Piscataquis, Somerset, Washington | ABR, SRS, MRP, PSA | Humans over Houses Your Main Place for Maine Real Estate People BUY a HOME but SELL a House. So Think of us |
| Mandy | 16509 | alfred, alna, appleton, arrowsic, arundel, auburn, augusta, baldwin, bath, belgrade, benton, biddeford, boothbay, boothbay harbor, bowdoin, bowdoinham, bremen, bridgton, bristol, brunswick, buxton, camden, cape elizabeth, casco, chebeague island, china, clinton, cornish, cumberland, cushing, damariscotta, dayton, dresden, durham, edgecomb, eliot, falmouth, farmingdale, fayette, freeport, friendship, frye island, gardiner, georgetown, gorham, gray, greene, hallowell, harpswell, harrison, hollis, hope, jefferson, kennebunk, kennebunkport, kittery, lake arrowhead, leeds, lewiston, limerick, limington, lisbon, litchfield, livermore, livermore falls, long island, lyman, manchester, mechanic falls, minot, monmouth, mount vernon, naples, new gloucester, newcastle, nobleboro, north berwick, north yarmouth, oakland, ogunquit, old orchard beach, owls head, parsonsfield, phippsburg, pittston, poland, portland, pownal, randolph, raymond, readfield, richmond, rockland, rockport, rome, sabattus, saco, saint george, sanford, scarborough, sebago, shapleigh, Sidney, south berwick, south bristol, south portland, south thomaston, southport, standish, thomaston, topsham, turner, union, vassalboro, vienna, waldoboro, wales, warren, washington, waterboro, waterville, wayne, wells, west bath, west gardiner, westbrook, westport, whitefield, windham, windsor, winslow, winthrop, wiscasset, woolwich, yarmouth, york | androscoggin, cumberland, kennebec, knox, lincoln, sagadahoc, york | Designated Broker (Voted Portland Maine's Realtor of the Year in 2018 and 2021) | We are a small, boutique agency that specializes in customer service and quality over quantity. We pride ourselves on our attention to detail, thoroughness, transparency, knowledge, and relaxed approach to the business. |
| Timothy | 16512 | Augusta, Auburn, Bath, Biddeford, Brunswick, Freeport, Gardiner, Lewiston, Lisbon, Porland, Sabattus, Topsham, Wiscasset | Androscoggin, Sagadahoc, Lincoln, Cumberland, Kennebec | President over Statewide MLS and two local board, 8 years state director. | For over 22 years Tim has helped thousands of homeowners buy and sell throughout Maine. With constant communication, honest advice and state of the art technology, we offer amazing real estate services to our clients. Call, text or email us today. |
| Ann | 18361 | Belfast, Camden, Cushing, Friendship, Hope, Owls Head, Rockland, Rockport, Thomaston, Union, Waldoboro | Waldo | | A natural people-person, Ann's infectious energy and genuine care shine through in every transaction she handles. Her unwavering dedication to her clients is unparalleled, as she fearlessly advocates for their best interests, making dreams come true one home at a time. |