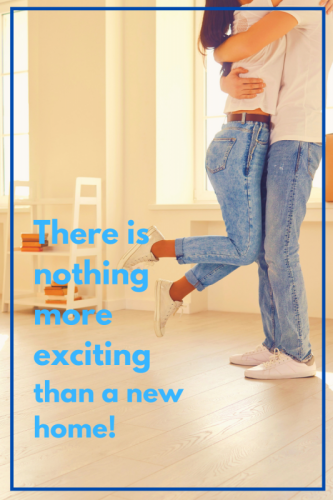 Moving to a new home is exciting and a challenge, especially for those coming from out of state. Not to mention the fact that the pandemic caused many changes to how we conduct our daily lives. Thankfully when I bought my first home we didn't have many belongings and furniture to bring with us. So how do homeowners move to a new house efficiently, quickly, and economically today? 
Listen in to Real  Estate Today's full podcast headed by Steven Gasque, Director of Broadcasting and Multimedia Communications, National Association of REALTORS ®, and learn from national real estate experts as they how pandemic changed the way homeowners move from one home to another:
Are you moving to a new home from out of state?
John, a retiree relocating from Florida, recently reached out to the National Buyers Agent Association. He requested a list of buyer agents who can help him in Maryville, Tennessee. He is determined but also concerned that it will not get any easier than the last time they moved some 20 years ago. So he wanted to make sure he gets the best buyer agent who can be his best warrior to battle and navigate through the intricate process of home buying.
John's concern is valid in the sense that the ongoing pandemic made it super difficult to find the property in a highly competitive market and extra challenging to move belongings from one state to another.  Even within their same town, buyers who are planning a move are finding difficulty with availability of storage units. As you may recall every local government in the US has travel guidelines and restrictions. It is best to be in touch with the local buyer agents who are naturally experts and excellent tour guides.
For more information, see our other blog about moving from out of state and/or check out our YouTube Channel.
How did the pandemic change the moving process?
The physical transport of house goods is still the same but the pandemic essentially changed the way everyone does business. With certain businesses, such as moving companies, an added layer of protection such as wearing personal protective equipment, commonly referred to as "PPE" is required. It is equipment worn to minimize exposure to hazards that cause serious workplace injuries and illnesses.
The front-end process also changed due to customers worrying about who is coming into the home and the risk of COVID-19 exposure. Movers now allow virtual surveys and/consults. This is where a video conferencing app like Skype or FaceTime is used to provide price quotes without having to send someone into the home.
It makes sense to prioritize safety and precaution when doing business with others. And the Centers for Diseases Control have provided easy-to-understand guidelines to protect ourselves and others when we conduct our daily business.
Here's a quick reference to Slow the Spread of Coronavirus:

Tips Before Moving to a New Home from Out of State:
1. Research moving services and check reputable ones. 
The process is pretty much similar when you're looking for the right buyer agent. Look for the right moving company and hire the one that you can trust with your valuable items. See their performance reviews and interview at least 2-3 before making your decision. If at all possible, request a customer reference.
2. Collect mover price quotes as early as you are thinking of selling or buying a home.
Review the services against the price quotes. At least choose the one that has realistic pricing and will give you value for your money. It is best to sort your needs and pick which tops your required services because according to research, the average cost of moving is anywhere between $1500-3000. And it all depends on the following factors:
Weight and volume of household goods

Origin and destination

Depends on seasonality, when there's high or low demand — summer is the busiest time to move because children are on vacation

Off-peak may be less expensive
If you want to save money, pack your own things and only have the mover take care of loading and unloading your belongings to the new home. You may also utilize available help such as friends and relatives who are willing to extend a helping hand. My husband and I have an amazing group of friends who made our moving out and moving to our new home quite easy! We didn't only enjoy our time coming together I am also certain that the experience strengthened our friendship even more. 
3. Know the policies and insurance coverage offers of the moving company.

Movers will have what is called "Valuation Insurance" which may have subtypes, such as Full value protection or Released value protection, or they may offer Separate liability coverage. If you have valuable items, it is best to check the policies and insurance that the company provides. Have them discuss those with you to understand how they work, what they cover, and what they don't cover.
If you have valuable items like precious artworks and expensive fragile furniture, it will make sense to leave the transfer of those items to the moving professionals. Otherwise, it would be practical to do it yourself and save money.
Remember, that you can move your possessions on your own using your own vehicle or by renting a truck cargo that may be cheaper. Also recently, some movers offer a cheaper delivery style service, where you can have them pick up your items and get them to the new address. So carefully assess which one will work for you by looking at the items you will bring to the new home.
Things to remember before moving to a new home:
Be sure to take time off from work and discuss the moving plan with the family members.

Do an inventory of your belongings and segregate them accordingly.

Travel to the new home at least once to see possible travel challenges.
Pack an essential bag: KEYS, snacks, a first-aid kit, portable chargers, and some toiletries.

Make sure the new house is ready with the basic utilities running.
Need An Excellent Buyer Agent to help you Move from Out-of-State?
The National Buyers Agent Association has a network of top-rate fiduciary buyers agents and brokers. Buyer agents mostly have well-established connections to other business professionals who can help make your move less stressful. Simply communicate your needs by filling out the online form where you can get immediate results.  Also, the association manager, Kathleen Chiras, and her staff will contact you back as soon as possible. For faster access to top buyer agents, fill out the form or call 800-383-7188, Mondays through Sundays. The service is continually adding new home-buying videos, so check out our YouTube channel today! See you there!
Check out the A+ rating the service has with the Better Business Bureau here: https://www.bbb.org/us/co/evergreen/profile/association-management/skyfor-inc-1296-90275771