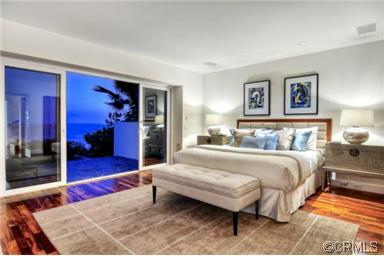 "Staging is about more than preparing a house for sale; it's what you do after you've; cleaned, and decluttered, painted and made minor repairs. It's all about dressing the house for sale, the details, the lipstick, and mascara…Experts agree that home staging gets a house sold faster and for a higher price."
Staging your home can quickly attract a real estate buyer and allow you to sell your home as much as three times faster, compared to homes which are not staged. Here are some additional points to consider:  If you have any items in your home, such as; taxidermied animals, insect collections, urns or anything that a potential buyer might find distasteful, store it out of sight. Your treasures may be their turn-offs. Also, you would do well to consider replacing any doors or fixtures showing scratch marks or any other kind of damage.
When viewing your home, the real estate buyer will want to be able to imagine themselves, with their tastes and personal effects on your walls and within your home.  You can facilitate this easily by giving them a blank canvas through which to allow them to visualize their personal effects on your walls and within your home. The most simple way to achieve this is to completely depersonalize the space, by removing personal photos and memorabilia which might distract buyers from imagining themselves living in your home.
Here's another tip to apply when staging: the master bedroom should appeal to both sexes. Nothing can dissuade a man more than to see a flouncy, flowery and overtly feminine bedroom. The same is true for women, be sure to take down those guns or hunting trophies from the master's walls. Present the bedroom with gender-neutral walls, painted in color like a warm beige. The decor should also be minimal and appealing to both sexes. A sparse show of flowers is good, but be sure they're fresh.
We hope these tips prove helpful and we thank you for allowing us to be your Buyer Agent Search Consultant website. Also, please see this link on how to find a buyer's agent.