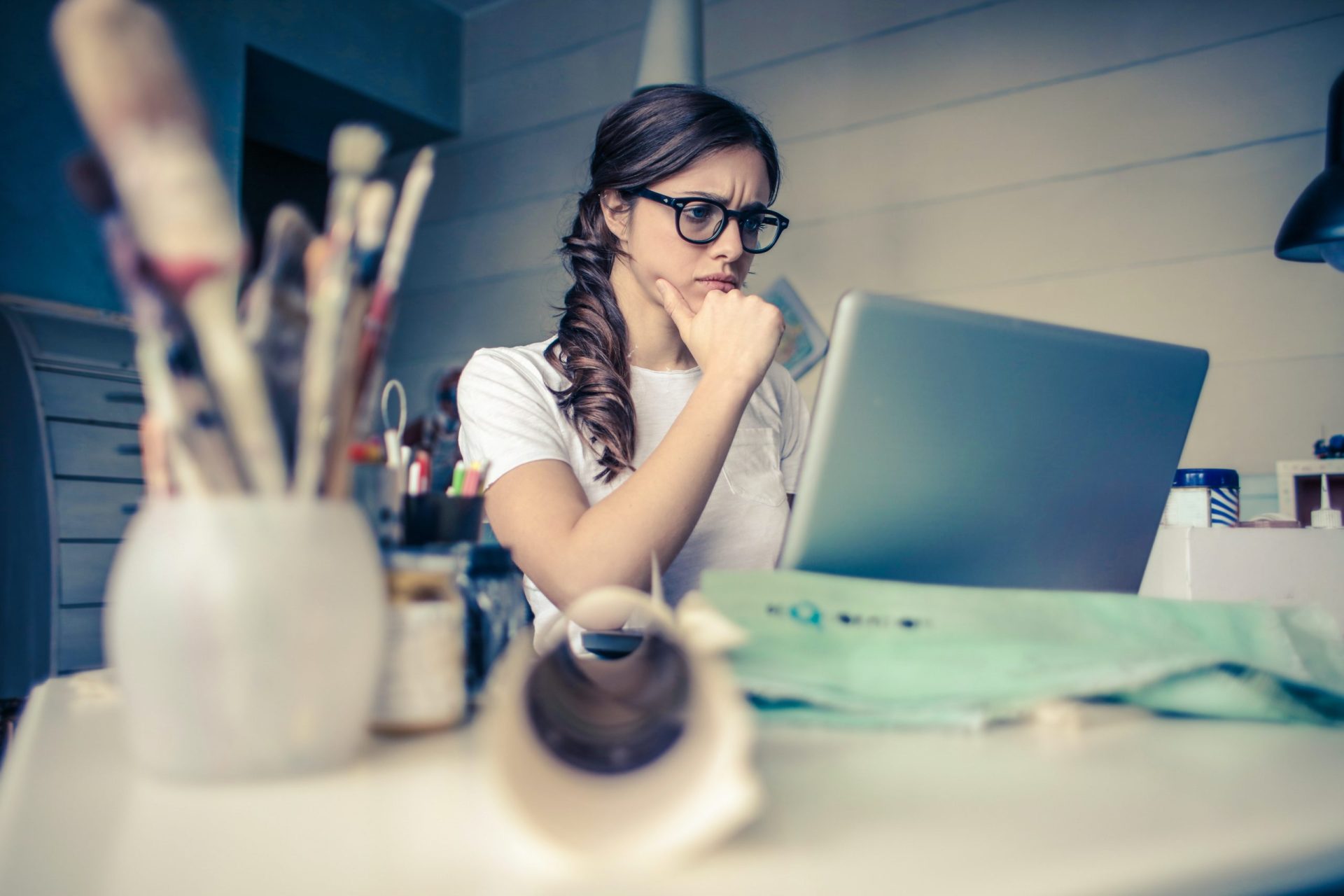 When the pandemic exploded, realtors all over the US were forced to adjust. They needed to find new ways to accommodate the home buying needs of their clients, both the buyers and the sellers. Consumers today rely on buyer agents more than ever.
A quick look at the National Buyers Agent Association's data below will give you an idea of how much more demand there is for buyer agents. Real estate consumers seem to need buyer agent representation significantly more than the same month a year ago.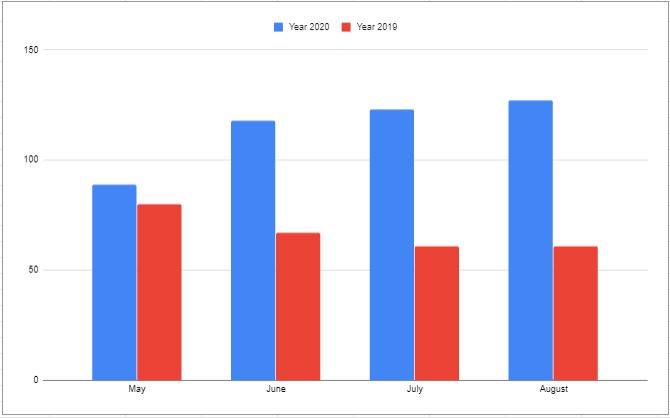 The table above is an indication that the new norm has finally kicked in. A year ago, the number of requests received was just about half of the current requests. It's also worth noting that recent requests show a high demand for agents from the northern part of the US such as Maine, Massachusetts, New Hampshire, Pennsylvania, and Vermont. (This we can later explore in a separate article as a follow-up. Watch out for it!)
Recent Statistics About Today's Real Estate Consumers
While some are still iffy about getting online help from experts and professionals, the National Association of Realtors reports that the majority of potential buyers (and even sellers) are starting to see even more value than in the past of letting the experts handle business on their behalf.
"The real estate industry – and our country – has endured some very challenging times for several months, but we're seeing signs of progress, and we are earnestly hoping the worst is behind us. While we celebrate Homeownership month, we embrace today's version of homeownership and the unique paths homeowners take to realize their dream. For prospective buyers, the desire to own a home remains strong and the guidance, expertise, and professionalism that Realtors® provide is more important now than ever."

-NAR President Vince Malta, broker at Malta & Co., Inc., in San Francisco, CA
Furthermore, NAR released the following report based on the series of biweekly national surveys collected. It shared information on consumer attitudes about working with real estate professionals during the coronavirus pandemic. Several survey highlights include:
Approximately half of the buyers (47%) and sellers (53%) said that during the current pandemic, relying upon a real estate professional when searching for or selling a home is much more important than before.
A majority of buyers (54%) and sellers (62%) said that particularly during the pandemic, a real estate agent's guidance is especially valued.
Almost 6 in 10 buyers and sellers – 59% and 58%, respectively – believed that buying and selling real estate is an essential service.
About half of buyers – 51% – said an agent can help buyers glean more valuable information from online listings than buyers could uncover on their own.
More than half of buyers – 56% – believed an agent can save a buyer the time and stress of weeding through online listings.
View the survey report here: https://www.nar.realtor/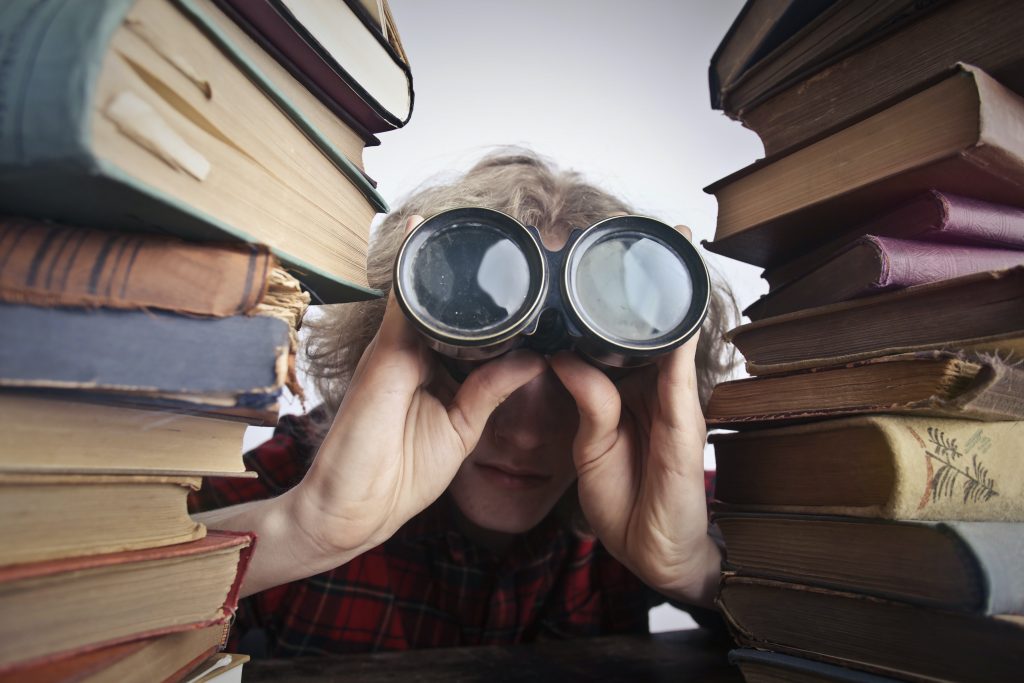 What's the Best Way To Find The Right Agent?
While as consumers, we sometimes find it difficult to decide which dress looks best on us, it surely is harder to find the best agent to work with to help find our dream home.

Listen in to Barry Miller, Jim Wanzeck, and Kathleen Chiras as they talk about the makings of a top real estate agent :
Kathleen highly encourages and recommends that buyers: 
Interview 2-3 buyer agents. Allow yourself to pre-screen and find the best match. A lot of times buyers tend to hire/ choose the first one they talked to, not realizing that there's another agent who could have been a better match. We've seen this happen all the time and these buyers regret not having followed the recommendation. Don't forego an opportunity to choose the best as buying a house is an investment you cannot take for granted. And that basically starts in choosing the right people to work with.
Look for sources. Don't just choose a realtor on the basis that they're a relative or a friend. The logical explanation is to get a much more objective opinion throughout the home buying process.
Dig deeper into the realtor's background. While it's good to check online reviews, it will be best to dig deeper into the agent's background. Not everything you'll find online is 100% credible, so along with what you find it helps to have a personal talk and gauge the agent's potential.
7 Ways To Find Out If Your Buyer Agent is Legit
With stay-at-home orders and strict guidelines per state, most buyers can't easily go out to showings. What's harder is making sure we deal only with legit and verified realtors and brokerage companies. With the help of the internet, the most anyone can do is search for available pictures or videos online of the properties on the market. Or better yet have someone who can do virtual tours and home inspections for properties you find interesting. But these tasks must be done by a professional such as a buyers agent or a home inspections specialist.
Kathleen Chiras is a top-agent finder and provider based out of Colorado. She is the owner/broker of the National Buyers Agent Association. It is vital in her work to make sure that she only recommends verified buyer agents and brokers. If you want to research on your own, here are a few tips and tricks you can try:
1. Verify that the agent and/or brokerage company has an active license.
Depending on your area of preference you may look both the agent and brokerage company up to know if they have an active license to practice real estate services. For example in Maryland, you may search for active licensees practicing in the State as follows:
Name (Last Name, and optionally, City Name)
Business Trade Name (Trade Name, and optionally, City Name)
Business Location (City Name or Zip Code)
License Registration Number ("License Number")
2. Check the physical address and contact information.
Looking for the company's whereabouts would be one of the absolute ways to check if an agent or brokerage company is legit. Check them on google maps, visit the place and/or give them a call. You can also find their physical address indicated on the website.
3. Check the agent's or the brokerage agency's online privacy policy.
A privacy policy is a statement contained on a website that details how the operators of the site will collect, store, protect, and utilize personal data provided by its users. – websitepolicies.com
Read our privacy policy here: https://buyeragentsearch.com/privacy-policy/
4. Review the website contents for services and consistency.
It should be a red flag if the contents are way too few or too old. This either means they're no longer in business or they really don't practice what they claim to do. Also, check for the overall look of the website. Does it have enough pages and content that tell you more about them? How about spelling and grammar? A legit business will seldom have trouble with those. If the website does not properly represent what they say, they do- stay clear from them.
5. Research and check its online presence and reputation.
This is where your research matters most. Look for actual reviews coming from previous or current clients. Reach out to them if the platform allows you to comment and get their input or feedback.

6. Reach out personally.
This is among the easiest and fastest ways to find out if the agent and brokerage actually exist. Pretty self-explanatory. If someone answers the phone, the person will normally state the company name and then you're free to screen them for who they are by asking them questions relevant to your needs.
7. Only get assistance from credible sources.
National Buyer Agents Association is such a great tool! Otherwise, I would have had to spend a lot of time looking for buyers agents that were state certified elsewhere. Your staff was also so on top of my request and kept checking with me, to see if I found an agent and if I chose one. You all are very kind and I truly appreciate your work in helping people find agents that can look out for the buyers.
– L. Minaya, successfully closed in Harrisburg, PA
With technological advances, you'd think everyone will want to do things on their own but surprisingly, people are also aware that it can be risky. Therefore, it's understandable to get buyer agent requests from those who want to make sure they're choosing from a list of pre-vetted and verified agents. A third party oversight is always a good option to save yourself time from doing all the hard work.
Need a credible source for a buyer's agent?
Credibility and reliability go hand in hand in providing any type of service. Those are just among the prerequisites to successfully build a brand. In July 2020, the National Buyers Agent Association Service has acquired Better Business Bureau accreditation after meeting the agency's Eligibility Requirements.
The service has a network of top-rate fiduciary buyers agents and brokers who can provide free consultation services anywhere you are in the United States. Simply communicate your needs by filling out the online form where you can get immediate results. Also, make sure you get at least two recommendations. The staff at the National Buyer Agents association make it a point to contact you back as soon as possible. For faster access to top buyer agents, fill out the form or call 800-383-7188, Mondays through Sundays. A staff member or Kathleen Chiras herself will take your call and answer your questions. The service is constantly adding new home-buying videos, so check out our YouTube channel today! See you there!
Check out the A+ rating the service has with the Better Business Bureau here: https://www.bbb.org/us/co/evergreen/profile/association-management/skyfor-inc-1296-90275771/customer-reviews