Below you will find  our most up-to-date list of highly rated Vermont buyers agents who are current members of the association. You may also choose an office number and then call our office at 800-383-7188 for more information on a particular buyer agency company.
Here are a few great things about living in Vermont: Vermont cheddar cheese, maple syrup and the ever-popular Ben and Jerry's ice cream. Vermont has access to pristine and natural areas and parks, organic and healthy food, environmentally and socially aware residents, friendly locals, and a relaxed and casual way of living life. The Green Mountain State is a perfect place to live if you are okay with living in a little city or small town
Free list of Top Brokers in Vermont and other States:
For quick access to Vermont real estate agents by city search, go to https://nationalbuyersagents.org. You may also find real estate buyers agents for other states within this site.
Vermont buyers agents and brokers are your partners and guides. They provide expert location and negotiation skills when you are ready to acquire a property.  Vermont buyers agents typically get paid out of the sales price of the home at closing .  Therefore you will experience no up front costs.  Use our interview questions for how to choose a buyers agent who will be the best fit for you.
Research Home Values and Neighborhoods
See our YouTube page for many real estate videos by state and city to do price and lifestyle comparisons or go to our 1 minute videos blog. These show current home prices per state and major cities that are researched through 3 different sites. One site we reference is the Zillow home values section of their website that is based on recent past sales.  It shows the 1-year changes.  Zillow, Redfin, and Realtor.com are great places for to start your research, but an Vermont buyer's agent will be your most current and accurate resource for actual MLS prices and home availability.
Key to  Vermont buyers agent designations: ABR: Accredited Buyers Agent; CRS: Certified Residential Specialist; GRI: Graduate Realtor Institute, SRES: Senior Residential Specialist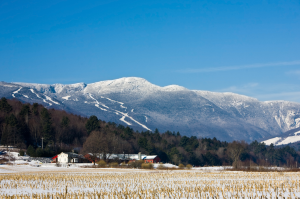 Buyers Agents in Vermont
| Name | Office # | Areas | Counties | Designations | Message |
| --- | --- | --- | --- | --- | --- |
| Carol | 1751 | NH: Canaan, Claremont, Cornish, Eastman, Enfield, Etna, Grantham, Hanover, Lebanon, Lyme, Orford, Piermont, Plainfield VT:Ascutney, Bradford, Corinth, Fairlee, Hartford, Hartland, Norwich, Quechee, Sharon, Straffad, Thetford, Windsor, Woodstock, White River Junction | New Hampshire - most of Grafton, Sullivan and Merrimack counties Vermont - most of Windsor and Orange counties | | |
| Chrissy | 9218 | Bath, Bethlehem, Bretton Woods, Colebrook, Easton, Franconia, Holderness, Laconia, Lancaster, Littleton, Meredith, Moultonborough, Pittsburg, Plymouth, Rumney, White Mountains | Balknap, Coos, Grafton | CCIM | We have assisted real estate sellers and buyers for over twenty years and have over twenty-five full time real estate agents. We are pleased to say we have been the market share leaders for over seventeen years here in Northern New Hampshire. For you, it simply means we have the market knowledge to get your home sold, and assist you in your purchase. We work hard to educate today's buyers and sellers about the real estate market here in the Western White Mountains of NH, the Lakes Region and Central NH. |
| Barb | 10671 | Burlington, Williston, Underhill, Jericho, Winooski, Colchester, Essex, Richmond, St. George, Huntington, Charlotte, Shelburne, South Burlington, Fairfax, Georgia, St Albans, Swanton, Highgate, South Hero, Grand Isle, North Hero, Alburgh, Isle LaMotte, Addison, Vergennes, Shoreham, New Haven, Bristol, Monkton, Starksboro, Montpelier, Barre, Northfield, Washington, Middlesex, Waterbury | Addison, Chittenden, Franklin, Grand Isle, Lamoille, Washington | RSPS, SRES, RENE, CDRE, PSA, SRS, ABR, CLHMS, C2EX, CRS | My mission is to provide a proactive approach to real estate establishing personalized services for each and every Buyer or Seller. I value serving above selling; and possessing the heart of a teacher; I walk alongside my clients on their journey from start to finish; staying ever sensitive to their unique needs and desires. My deep industry knowledge, the result of years of education and training assures my clients an efficient, satisfying and successful real estate transaction.  There is no greater satisfaction than successfully assisting a Buyer or Seller move on to the next stage in their lives. One of the highlights of working so closely is the great friendships I've developed and the opportunity to serve their families and friends. |
| James "Jim" | 11226 | Acworth, Alstead, Athens, Brattleboro, Brookline, Charlestown, Chester, Chesterfield, Dover, Dummerston, Fitzwilliam, Gilsum, Grafton, Guilford, Halifax, Hinsdale, Jamaica, Keene, Langdon, Londonderry, Marlboro, Marlborough, Marlow, Nelson, Newfane, Putney, Richmond, Rindge, Rockingham, Roxbury, Stoddard, Somerset, Sullivan, Surry, Swanzey, Townshend, Troy, Vernon, Walpole, Wardsboro, Westminster, Westmoreland, Whitingham, Wilmington, Winchester, Windham | Cheshire, Sullivan (parts), Windham, Windsor (parts) | e-Pro, SFR | We truly believe that helping a client is a team atmosphere. I personally believe that there is a solution to nearly every problem. Sometimes it isn't pleasant or realistic, but there usually a way forward. |
| Leslie | 11756 | Barre, Berlin, Craftsbury, Danville, East Montpelier, Groton, Hardwick, Middlesex, Montpelier, Northfield, Orange, Plainfield, Washington, Williamstown, Worcester, Ryegate, Chelsea, Tunbridge, Moretown, Waterbury, Stowe, Roxbury, Waitsfield, Calais, Woodbury, Cabot, St., Johnsbury, Saint Johnsbury, Topsham, Corinth, Royalton, Bethel, Randolph Rochester, Barbard, Pomfret, Hartford, Stockbridge, Woodstock, Brookfield, Braintree, Strafford, Thetford, Norwich, Fayston, Duxbury, Bolton, Huntington, Richmond, Jericho, Elmore, Morristown | Caledonia, Orange, Washington, Chittenden, Lamoille, Southern parts of Essex & Northern parts of Windsor | SFR, ABS, RENE, SRES | I am your dedicated agent. I'll help you navigate the home buying and selling process to make the biggest transaction of our lives, as seamless as possible. |
| Greg | 12047 | Arlington, Dorset, Landgrove, Manchester, Peru, Sunderland, Weston, Winhall | Bennington, Windham | | Whether you're looking to buy or sell real estate in Southern Vermont, we are a seriously committed team of Realtors ready to provide you with exceptional service and satisfaction. |
| Heidi | 12529 | Killington | Rutland | ABR | I love my career in Real Estate. It is challenging, exciting, and allows me to interact with vacationers on a personal level. Buying or selling real estate tests your limits of determination, especially when you live a distance away from the area of your interest. My goal is to guide my customers successfully. |
| Nancy | 12534 | Brandon, Castleton, Chittenden, Clarendon, Danby, Fair Haven, Hubbardton, Ira, Mendon, Middletown Springs, Mt Holly, Mount Holly, Pawlet, Pittsford, Poultney, Proctor, Rutland, Shrewsbury, Tinmouth, Wallingford, Wells, West Haven, West Rutland. (*All 60 zip codes in Rutland County) | Addison, Bennington, Rutland, Windsor | GRI, ABR, SRES, ePRO | We bring experience, knowledge and professionalism to our commitment to supporting the local real estate market. Rooted in Rutland our seasoned Brokers and Associates are reliable, responsive, respected and highly dedicated to our clients, customers and community. |
| Kyle | 12535 | Bridgewater, Chittenden, Danby, Killington, Mendon, Pittsfield, Plymouth, Rochester, Rutland, Stockbridge | Rutland and Windsor Counties | ABR, SRS (Seller Representation Specialist), PSA Certification (Pricing Strategy Advisor), RSPS | Client Level Services for Sellers and Buyers |
| Linde | 13871 | NH: Canaan, Claremont, Croydon, Cornish, Dorchester, Enfield, Etna, Grantham, Hanover, Haverhill, Lebanon, Lyme, Newbury, New London, Newport, Orford, Plainfield, Piermont, Sunapee, Springfield, Wilmot VT: Barnard, Bradford, Bewbury, Chelsea, Corinth, Fairlee, Hartford, Hartland, Newbury, Norwich, Pomfret, Reading, Ryegate, Sharon, Stratford, Thetford, Topsham, Tunbridge, Vershire, Weathersfield, Windsor, White River Junction, Woodstock, Washington | NH: Grafton, Sullivan VT: All counties | Top Producer awards 20 years in a row Buyer Broker Certified | I have. Even in the real estate business for over 25 years and a top producer in the Upper Valley for 24 years. I am business that excels when it comes to excellent personal service and an incredible knowledge of our market. I represent buyers and sellers, with high recommendations from both. |
| Cheryl | 14207 | Burlington, Colchester, Essex, South Burlington | Chittenden County | ABR | If you are planning to purchase a home I would be pleased to put my energy, and perseverance to work for you. I am committed to providing you with the best service. |
| Caroline | 14265 | Cambridge, Craftsbury, Duxbury, Elmore, Fayston, Hyde Park, Johnson, Moretown, Morristown, Richmond, Stowe, Waitsfield, Warren, Waterbury, Washington | Lamoille, Washington and parts of Chittenden | ABR | We strive to offer the best customer service experience. |
| Jessica | 15434 | Andover, Bradford, Canaan, Croydon, Enfield, Goshen, Grafton, Hanover, Lebanon, Newbury, Newport New London, Plainfield, Springfield, Sunapee, Sutton, Warner, Wilmot | Grafton, Merrimack, sullivan | | |
| Katherine | 15555 | Andover, Cavendish, Chester, Ludlow, Mount Holly, Plymouth, Reading, Weston | Rutland, Windsor | Owner/Broker, ABR®, CRS®, GRI, RSPS | We take pride in the services we offer and believe that people using our agency have a clear advantage. Our hard-working team of agents has a combined 90 years of experience. |
| Darcy | 16208 | Barre, Bolton, Brandon, Brookfield, Burlington, Castleton, Colchester, Craftsbury, Derby, Essex, Fairfax, Fair Haven, Ferrisburg, Killington, Montpelier, Milton, Northfield, Orleans, Pittsford, Randolph, Richmond, Roxbury, Rutland, Sharon, South Burlington, St. Albans, Swanton, Troy, Williston, Winooski | Addison, Chittenden, Franklin, Grand Isle, Lamoille, Orleans, Rutland, Washington. | SRS. e-Pro C2EX PSA | As a Realtor and team leader of agents who specialize in helping clients find their dream home and/or sell their current home, I welcome the opportunity to assist any buyers or sellers who may be looking for real estate assistance in Central and Northern Vermont. |
| Jenifer | 16274 | Arlington, Bennington, Manchester, North Bennington, Old Bennington, Pownal, Sandgate, Somerset, Sunderland, Windham, Woodford | Bennington | AHWD, C2EX, RENE, Green, e-PRO | Real People. Real Heart. Real Experience. |
| Faith | 16279 | Arlington, Bennington, Dover, Manchester Center, Somerset | Bennington Rutland Windham Windsor | ABR e-Pro | The qualified and experienced agents know that real estate isn't just about prices; It's also about relationships. We understand that buying or selling a home isn't just a business transaction, it's a whole new beginning. That's why we offer an extensive array of services, as well as the human touch, making the process as easy and hassle-free as possible. In the heart of Manchester's historic district, you can find our office. Our agents are a hand selected group of Realtors who have a deep-rooted passion for real estate and perform their work with integrity, honesty and have the highest level of professional standards. Whether you're buying or selling, we can help. From single family homes, investment properties, commercial transactions, condos or a piece of land to build your home; it all starts with the decision to follow your heart. |
| Cynthia | 16414 | Brattleboro, Marlboro, Vernon, Wardsboro, West Dover, Whitingham, Wilmington, Stratton, Jamaica | Windham | SRES, Realtor | We offer residential real estate services throughout Vermont and New Hampshire with a focus on offering the highest level of service, innovative marketing and performance in our marketplace. Together, we are united in the pursuit of excellence. |
| Larry | 17212 | Troy, Wheelock | Orleans, Caledonia, Essex, Lamoile, Franklin, Orange, Washington | | Your Local Real Estate Professionals |
| Dana | 17372 | Andover, Bennington, Brattleboro, Chester, Ludlow, Weston | Bennington, Rutland, Windham, Windsor | | Working hard to match buyers to their new homes and handling the details along the way. |
| Jenna | 18181 | Albany, Barton, Brighton, Brownington, Burke, Charleston, Coventry, Derby and Derby Line, Glover, Holland, Irasburg, Jay, Lowell, Lyndon, Morgan, Newark, Newport City, Newport Town, Orleans, St. Johnsbury, Troy and North Troy, Westfield, Westmore. | Caledonia, Essex, Orleans | | We are a privately owned Brokerage with 40+ years of experience. We pride ourselves on being the "Hometown Agency" we have found great success by always putting our clients needs first. Our agents are available 24/7. |