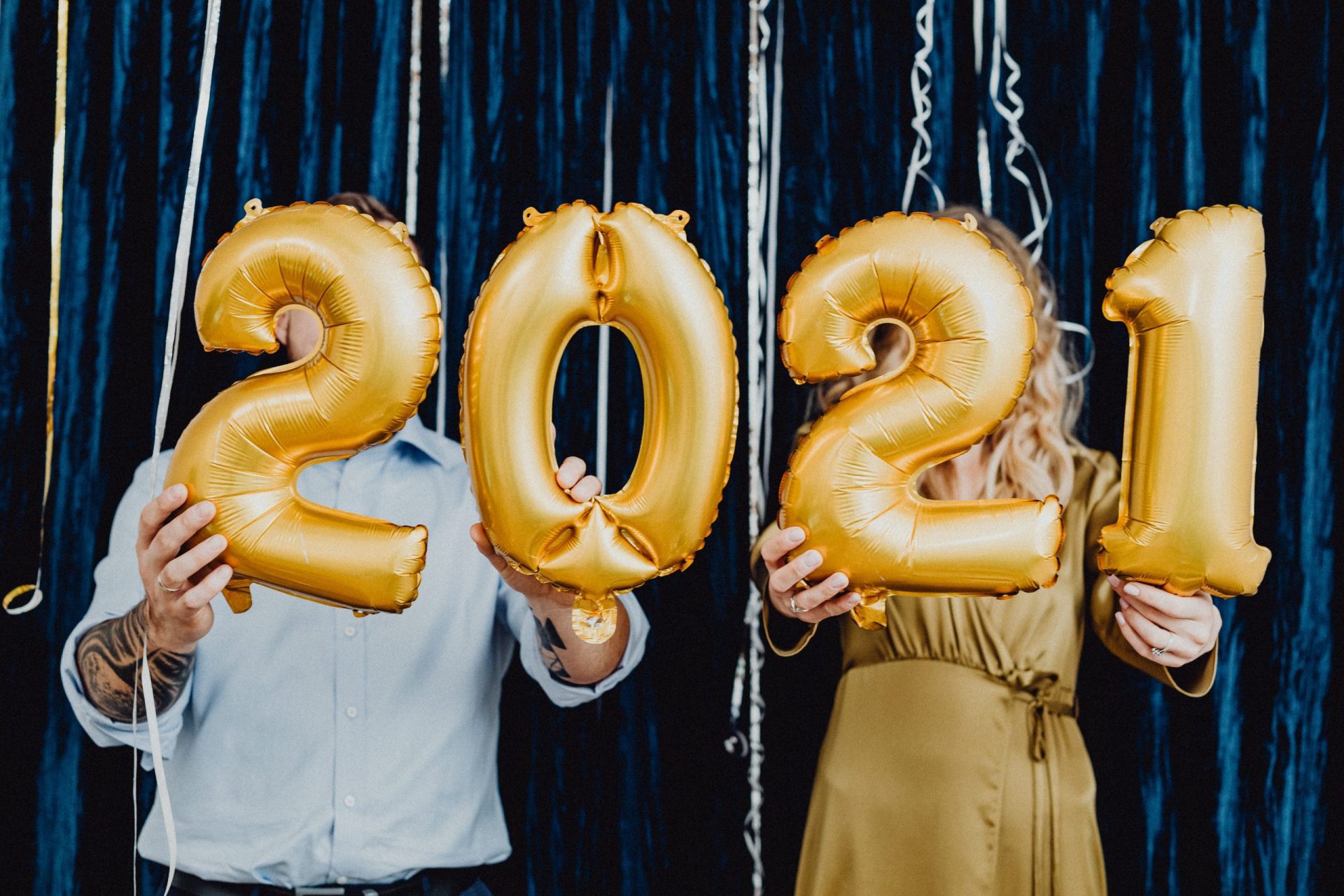 It is finally 2021! Once again, we are hopeful for the changes that the year will unfold. Although COVID-19 is still an ongoing story, what's apparent now is that more and more people are working and studying in the comfort of their homes. Thanks to this pandemic for playing a major role in the realization that work-life balance is possible with proper support from the government and employers. This fact also means that buyers are looking for properties that can accommodate their continued stay-at-home set-up.
On December 19, 2020, Kathleen Chiras, owner/CEO of the National Buyers Agent Association was a guest on the B&L Radio Show that aired from 8 am to 9 am MST. She exchanged expert opinions with the main hosts, Barry Miller, Larry Stanley, and the show's newest team member,  Sherry Cinnamon. They also discussed the situation with seller agent Cinnamon. Listen in as they talk about their observation on how pandemic impacts the consumers' home buying preferences:
What do buyers look for in property due to COVID?
Sherry has been a listing agent for over 20 years and recently noticed that there's an increasing interest in properties that have 2 studies. She further explains that due to the current COVID crisis, more people are starting to discover that they can be effective at home and are therefore looking for that setup. Barry, on the other hand, said that he hasn't seen this trend yet but it's possible since the media has been talking about it.
Kathleen recently reported buyers are interested in purchasing homes in a warmer climate location.  They are also showing increasing interest in investment properties. Later she elaborated that buyers have been looking for homes with at least 2-3 rooms especially those who are working from home. This supports Sherry's observation.
Meanwhile, the staff at the National Buyers Agents Association noted that recent buyers were looking in areas that are in the countryside or small towns that are less crowded, in addition to the many who are still relocating to large towns with employment opportunities.  Lawrence M., a recent buyer who bought a  piece of land in Virginia, preferred to find a property in the rural part of the town, with lakefront, and with only a few houses in between. This request sounds practical if you have elders and children in the family you want to protect. 

Top 5 Home Preferences That Will Continue to Trend This 2021:
1. Internet-ready homes. 
Internet is the most powerful tool today.  Simply because our jobs, studies, relationships, and even food depend on it especially now with COVID-19.  It will be ideal to choose a home located in an area that has reliable internet service providers. While there are still many parts in the US that lack access to the internet, Business Insider tells us, "92% of households in Colorado Springs, Colorado; Boulder, Colorado; Washington, District of Columbia; and Ann Arbor, Michigan; have an internet subscription."
Approximately 19 million Americans—6 percent of the population—still lack access to fixed broadband service at threshold speeds. In rural areas, nearly one-fourth of the population —14.5 million people—lack access to this service. ~FCC
2. Quiet space to work or study at home.
I work at home and I can tell you that it is best to stay in an enclosed space to keep noises and distractions out. Some may prefer a cozy ambiance in or outside of the house like a patio or veranda. Take a look at CNBC's home office ideas and learn which part of the house is great for a home office or study set up.
3. Self-sustaining homes.
Self-sufficient homes, also known as autonomous homes, are the ultimate in green living dwellings. These homes rely solely on themselves for heating, cooling, electricity, and more.
Self-sustaining homes are not necessarily new but COVID makes us rethink the lifestyle we want to have just to reduce the risk of contracting it. Some of the recent buyers purchased land so they could build a small house and still have enough space to grow their own produce. This is a great idea for living a quality life, pandemic or not.
4. Fenced backyard and play area.
Almost every household in America either has children or pets. As adults, we prioritize their needs over ours in looking for kid-safe and pet-friendly homes.  The fact is, pets and children suffer emotionally as they don't have a full understanding of what's going on. Hence, having a space that's safe and big enough for the family to have fun, play, and relax will be good for everyone's emotional and physical well-being.
"Stressors run the gamut — parents are working from home and no longer have school as a form of childcare, so they have to manage the kids and some schools provide online school, but some don't. Families are taking financial hits and may not have additional resources. It's also atypical to spend so much time together. There are no play dates or extracurricular activity and everyone is in the same shared space,"
~Jacqueline Sperling, a clinical psychologist at McLean Hospital in Belmont, Mass., and an instructor in psychology at Harvard Medical School
5. Homes that are located in areas with easy access to outdoor recreational activities.
More and more people want to choose a home that makes them happy and promotes healthy living.  Especially with prolonged quarantine, it's important that our surroundings allow us to recharge and destress to avoid mental health issues. Luckily for me, I live in Colorado where for decades it's been called "God's Country".  The state simply has access to many gorgeous landscapes of mountains, forests, high plains, mesas, canyons, plateaus, rivers, and desert lands.  Many other parts of the country also offer great outdoor recreational activities, hiking or jogging trails, and city parks.
Sadly,  there's a shortage of inventory in Colorado and many other areas in the US. Therefore, the lack of supply demands a high price point. No matter, Barry believes that a buyer's ultimate weapon is an excellent agent who understands the market and also one who is a highly-skilled negotiator to win the bidding wars!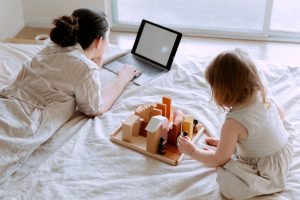 What could change for real estate consumers and agents by 2021?
Consumers Real Estate Specialist, Larry Stanley, said that 2021 will still be the same image as that of 2020. His views of the 2021 economic output as follows:
It will still be solid for the residential real estate market even with the COVID-19 situation.

The mortgage interest rate will still be low and competitive.

Homebuyers will face significant competition.

Homesellers will continue to accept multiple bids.

Top agents are going to be in demand.
Home sales surprised with a surge in the second half of 2020, and the momentum will carry into 2021. The record-low mortgage rates have been the key factor for home buying even in a difficult job market condition. As we enter 2021, jobs will steadily recover especially knowing that the vaccine distribution is just around the corner.

The interest rates will continue to be favorable since the Federal Reserve has indicated such. And supply will rise based on the higher number of housing starts of single-family homes. This will give consumers more choices, and more importantly, will tame home price growth. Demand could be stronger in the outlying suburbs and in more affordable metro markets, while the downtown locations could witness softer demand."
~Lawrence Yun, National Association of Realtors chief economist
Currently, in Colorado, the median price is over 515K, which is about13-15% higher than in 2019. There is a 40-60% shortage of housing inventory- 40 % in Denver where the median price is at 10-13% higher and 60% in Colorado Springs where there's a 15-17% median price increase compared to 2019.  
Where Can You Find A Top Agent Anywhere in the US?
Cities including Raleigh, North Carolina; Denver, Colorado; and Austin, Texas; are among the top cities that already have higher shares of people who regularly work from home, according to a Bloomberg analysis of the U.S. Census Bureau's 2018 American Community Survey. ~CNBC
The National Buyers Agent Association has a network of top-rate fiduciary buyers agents and brokers. These experts can provide free consultation services anywhere you are in the United States. Simply communicate your needs by filling out the online form where you can get immediate results. Also, the association manager, Kathleen Chiras, and her staff will contact you back as soon as possible. For faster access to top buyer agents, fill out the form or call 800-383-7188, Mondays through Sundays. The service is constantly adding new home-buying videos, so check out our YouTube channel today! See you there!
Check out the A+ rating the service has with the Better Business Bureau here: https://www.bbb.org/us/co/evergreen/profile/association-management/skyfor-inc-1296-90275771/customer-reviews