Below you will find  our most up-to-date list of highly rated Michigan buyers agents who are current members of the association. You may also choose an office number and then call our office at 800-383-7188 for more information on a particular buyer agency company.
Here are a few great things about living in Michigan: State parks, coastlines, sports, and seasons. Good thing Michigan is the only state that touches four of the five Great Lakes. As such, it's home to the longest freshwater coastline of any U.S. state, and the second-longest coastline, period (coming in behind Alaska). Anywhere you stand in the state, you're no more than 85 miles from a Great Lake.
Free list of Top Brokers in Michigan and other States:
For quick access to Michigan real estate agents by city search, go to https://nationalbuyersagents.org. You may also find real estate buyers agents for other states within this site.
Michigan buyers agents and brokers are your partners and guides. They provide expert location and negotiation skills when you are ready to acquire a property.  Michigan buyers agents typically get paid out of the sales price of the home at closing .  Therefore you will experience no up front costs.  Use our interview questions for how to choose a buyers agent who will be the best fit for you.
Research Home Values and Neighborhoods
See our YouTube page for many real estate videos by state and city to do price and lifestyle comparisons or go to our 1 minute videos blog. These show current home prices per state and major cities that are researched through 3 different sites. One site we reference is the Zillow home values section of their website that is based on recent past sales.  It shows the 1-year changes.  Zillow, Redfin, and Realtor.com are great places for to start your research, but an Michigan buyer's agent will be your most current and accurate resource for actual MLS prices and home availability.
Key to  Michigan buyers agent designations: ABR: Accredited Buyers Agent; CRS: Certified Residential Specialist; GRI: Graduate Realtor Institute, SRES: Senior Residential Specialist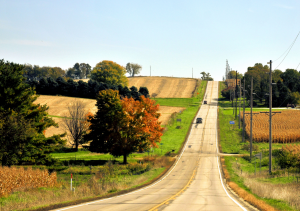 Buyers Agents in Michigan
| Name | Office # | Areas | Counties | Designations | Message |
| --- | --- | --- | --- | --- | --- |
| Jon | 223 | Ann Arbor, Belleville, Beverly Hills, Bingham Famrs, Birmingham, Bloomfield Hills, Boolmfield Township, Brighton, Canton, Chelsea, Clinton, Commerce, Dexter, Farmington Hills, Franklin, Genoa Twp, Green Oak Twp, Hamburg Twp, Hartland, Highland, Howell, Hudson Mills, Keego Harbor, Manchester, Milford, Northville, Novi, Oceola Twp, Orchard Lake, Pinkney, Plymouth, Saline, South Lyon/Lyon Twp, Tecumseh, Walled Lake, West Bloomfield, Whitmore Lake, White Lake, Wixom, Wolverine Lake, Van Buren, Ypsilanti, Ypsilanti Charter Township | Washtenaw, Livingston, Northeastern Lenawee, Western Wayne, Western Oakland, Northwestern Monroe | CEBA-Master, CBA, CBR, GRI, e-PRO | Helping Home Buyers Locate, Evaluate, and Negotiate |
| Stefan | 2098 | Alanson, Bay Harbor, Boyne City, Boyne Falls, Burt Lake, Charlevoix, Cheboygan, Cross Village, East Jordan, Gaylord, Good Hart, Harbor Springs, Indian River, Levering, Mackinac Island, Mackinaw City, Munson, Pellston, Petoskey, Torch Lake, Walloon Lake | Antrim, Charlevoix, Cheboygan, Emmet, Mackinaw, Otsego | ABR, e-Pro, Licensed Attorney Specializing in Real Estate Law | |
| Michelle | 238 | Branch, Custer, Fountain, Freesoil, Hart, Ludington, Manistee, Scottville | Manistee, Mason, Oceana | ABR, GRI | Offering exceptional customer and client service |
| Natan | 3051 | Bath, Charlotte, Dansville, Dewitt, East Lansing, Grand Ledge, Holt, Laingburg, Lansing, Leslie, Mason, Okemos, Olivet, Pattorville, Saint Johns, St Johns, St. Johns, Williamston | Ingham, Clinton, Eaton | ABR, E-pro, CMs, TRC, CIPS | Our Company philosophy is to help everyone to achive the American dream of owning a home. |
| Dave | 3573 | Macomb County Centerline, Chesterfield Township, Clinton Township, East Pointe, Harrison Township, Lenox Township, Macomb Township, Mt Clemens, Mount Clemens, New Baltimore, Richmond, Romeo, Roseville, St Clair Shores, Shelby Township, Sterling Heights, Sterling Township, Utica, Warren, Washington Township Oakland County Berkley, Farmington Hills, Ferndale, Novi, Rochester, Rochester Hills, Royal Oak, Southfield, Troy | Macomb, Oakland | ABR, CDP | Integrity and premium service above all |
| Sarah | 5265 | Bloomington, Champaign, Clinton, Downs, Heyworth, LeRoy, Normal | DeKalb, De Witt, DuPage, McLean | | We love people, homes and the communities we serve. Our more than 1, 700 real estate professionals in Wisconsin, Illinois, Indiana and Michigan focus on empowering people to make the best real estate decisions possible. We pair our personal compassion and local knowledge with the most advanced technology to exceed customer expectations while providing a safe and dependable real estate experience. The power of our brand and its legacy, combined with our agents and network of resources allows us to be the #1 Coldwell Banker franchise affiliate in Wisconsin, Illinois, Indiana, United States and the Wolrd. We provide the best, because #TheBestWearBlue. |
| Ivie | 5555 | Beaverton, Gladwin, harrison | Clare, Gladwin | ABR, Broker | We are Realtors with a heart. Honesty & integrity are important to us. |
| Charlene | 17521 | Elmira, Frederic, Gaylord, Grayling, Kalkaska, Luzerne, Mio, Roscommon, Traverse City, West Branch, Wolverine | Crawford, Grand Traverse, Oscoda, Roscommon, Kalkaska, Montmorency | | We work with clients from all over |
| Michael | 17539 | Ada, Allendale, Alto, Belmont, Byron Center, Caledonia, Comstock Park, Grandville, Grand RapidsHolland, Hudsonville, Jamestown, Jenison, Rockford, Wayland, Wyoming, West Olive, Zeeland | Allegan, Kent, Ottawa in Michigan | Broker, GRI, IREP, ePro, REO | My results will move you! |
| Jami | 18208 | Allen, Battle Creek, Centreville, Coldwater, Hillsdale, Jonesville, Marshall, Sturgis | Branch, Calhoun, Hillsdale, St Joseph | Associate Broker | A Trusted Name In Real Estate |
| Karen | 4392 | Allen Park, Ash Twp, Berlin Twp, Brownstown, Brownstown Charter Township, Carleton, Dearborn Heights, Exeter Twp, FlatRock, Gibraltar, Grosse Ile, Huron Twp, Livonia, Monroe, Newport, Riverview, Rockwood, So Rockwood, Southgate, Taylor, Trenton, Wayne, Woodhaven, Wyandotte | Monroe, Washtenaw, Wayne | GRI, ABR, AHWD | "WHILE PROVIDING SERVICE TO YOUR CLIENTS ALWAYS STAY POSTIVE, HONEST AND HAVE INTEGRITY. " |
| Brian | 146 | Ann Arbor, Belleville, Brighton, Canton, Chelsea, Dexter, Dearborn Heights, Grass Lake, Manchester, Milan, Pinckney, Plymouth, Saline, South Lyon, Tecumseh, Taylor, Whitmore Lake, Ypsilanti, Ypsilanti Charter Township | Lenawee, Livingston, Monroe, Washtenaw, Western Wayne | | "To provide excellent service to our clients by communicating, follow -thru and never giving up" |
| Douglas | 5901 | Baroda, Benton Harbor, Berrien Center, Berrien Springs, Bridgman, Cassopolis, Centerville, Coldwater, Constantine, Coloma, Dayton, Decatur, Dowagiac, Eau Claire, Edwardsburg, Galien, Glendora, Grand Beach, Hager Shores, Harbert, Jones, Lakeside, Lawton, Marcellus, New Buffalo, New Troy, Niles, Paw Paw, Riverside, St Joseph, Saint Joseph, St. Joseph, Sawyer, Sisters Lakes, Sodus, Stevensville, Sturgis, Three Oaks, Three Rivers, Union, Union Pier, Vandalia, Watervliet, White Pigeon | Berrien, Branch, Cass , St Joseph, VanBuren | CRB, CRS, GRI | "Our objective is to provide our clients with knowledgeable, no pressure customer service, which focuses on their needs. Trust, honesty, & integrity is what we have to offer." We like to say: "We Can Do That!" |
| Dianne | 3567 | Berkley, BIrmingham, Chesterfield, Clinton Twp, Macomb, Macomb Twp, New Baltimore, Oakland Twp, Rochester, Rochester Hills, Roseville, Royal Oak, Shelby Township, Shelby Twp, Sterling Heights, St Clair Shores, Troy, Warren | Macomb, Oakland | E-Pro, BBC, Relo, Realtor | Profit from the Difference a Professional Can Make |
| Heidi | 4365 | Almont, Arcadia, Armada, Atlas, Attica, Brown City, Bruce, Burlington, Burnside, Burton, Capac, Clarkston, Columbiaville, Davison, Deerfield, Dryden, Elba, Goodland, Goodrich, Grand Blanc, Hadley, Imlay City, Lapeer, Marathon, Mayfield, Mayville, Metamora, Oregon, Otter Lake, Oxford, North Branch, Rich, Richfield, Romeo, Shelby, Washington | Genesee, Lapeer, Macomb, Oakland, Sanillac, & Tuscola | ABR, ePRO, SFR | Have you WAID the difference? |
| Randy | 6121 | Arcadia, Bear Lake, Benzonia, Beulah, Copemish, Empire, Honor, Interlochen, Lake Ann, Onekema, Manistee, Thompsonville, Traverse City | Antrim, Benzie Grand Traverse, Kalkaska, Leelanau, Manistee, Mason, Oceana | GRI Distinguished Service Award, 2013 President of Traverse Area Association of Realtors (TAAR), 2015 of the Year (out of 900 Realtors) | "To go the extra mile for our clients and always work in their best interest whether it is listing or purchasing a home or business or simply answering questions or making recommendations." |
| Robert | 9461 | Berkley, Birmingham, Bloomfield Hills, Bloomfield Twp, Clawson, Ferndale, Fraser, Huntington Woods, Macomb, Madison Heights, Pleasant Ridge, Roseville, Royal Oak, Sterling Heights, Troy, Warren | Macomb, Oakland | ABR | Enjoy The Success Your Neighbors Have Had |
| Marsha | 5748 | Belleville, Birmingham, Bloomfield, Chesterfield, Clinton Two, Dearborn, Dearborn Heights, Detroit, Eastpointe, Ferndale, Grosse Pointe, Grosse Pointe Park, Grosse Pointe Shores, Harper Woods, Hazel Park, Lathup Village, Livonia, Macomb Two, Mount Clemens, Oak Park, Redford, Roseville, Royal Oak, Shelby Twp, Southfield, Sterling Heights, Warren, West Bloomfield | Macomb, Oakland, Washtenaw, Wayne | ABR, Associate Broker | Providing first class service with quality, integrity and professionalism. |
| Faith | 9477 | MI: Birmingham, Clarkston, Clawson, Ferndale, Grand Blanc, Macomb Twp, Oakland Twp, Pleasant Ridge, Rochester, Rochester Hills, Royal Oak, Shelby Twp, Southfield, Sterling Heights, Troy FL - Sarasota, Venice, Englewood, Northport, Nokomis, Port Charlotte, Osprey | FL: Charlotte, Sarasota; MI: Oakland, Macomb, Genesee | ABR, SRES, RSPS Realtor | Service you deserve from people you trust. |
| Glenn | 10393 | Allegan, Byron Center, Caledonia, Dorr, Grand Rapids, Hopkins, Moline, Kentwood, Wayland | Kent, Allegan | | I have been involved in real estate for over 30 years as a Licensed Builder, Realtor, Real Estate Investor, Mortgage Loan Originator and a Notary Public, my goal is to be your real estate go-to guy! |
| Robert | 11515 | Clinton Township, Clarkston, Clinton Twp, Detroit, Ferndale, Fraser, Huntington Woods, Livonia, Madison Heights, Oak Park, Rochester, Rochester Hills, Roseville, Royal Oak, Shelby Township, Shelby Twp, St Clair Shores, Sterling Heights, Troy, Warren, Detroit | Macomb, Oakland, Wayne | Real Estate Broker, Graduate Realtor Institure, I, II, III (GRI), Short Sale and Foreclosure Certified (SFR), Certified Distressed Property Expert (CDPE), Five Star REO Certified, Equator Platinum Certified, VRM REO Certified Specialist | I work 7 days a week, 16 hours a day, and will go above and beyond to sell your home for the maximum price in the shortest amount of time. |
| John | 11963 | Auburn, Bay City, Essexville, Freeland, Kawkawlin, Linwood, Midland, Munger, Pinconning, Saginaw | Bay, Eastern Midland, Northern Saginaw | GRI, SFR, ABR | Success is a journey, make it your destination. Allow me to put my knowledge and experience to work for you! |
| Joshua | 12102 | Allegan, Allendale, Belding, Caledonia Village, Cedar Springs, Comstock Northwest, Comstock Park, Coopersville, East Grand Rapids, Forest Hills, Gaines Village, Grand Rapids, Highland Park, Holland, Hudsonville, Jenison, Kalamazoo, Kentwood, Lowell, Wayland, Wyoming, Zeeland | Allegan, Ionia, Kalamazoo, Kent, Ottowa | ABR | We strive to provide top quality customer service, better the lives of others, build and advance careers, and promote goodwill within the communities we serve. |
| Jacob | 12122 | Ada, Allegan, Byron Center, Caledonia, Forest Hills, Grand Rapids, Grandville, Hastings, Hudsonville, Jenison, Kalamazoo, Kentwood, Lowell, Middleville, Rockford, Shelbyville, Wayland, Wyoming | Allegan, Barry, Kent, Ottawa | | We are aa real estate agency in Grand Rapids, Michigan dedicated to serving our clients with the best service and tools to make your home search a great experience. |
| Karen | 17613 | Hougton, Ontonagon | | ABR | The right agent can lead the way. |
| Rachel | 12206 | Ada, Alto, Allendale, Alpine, Byron Center, Caledonia, Cascade, Cedar Springs, Comstock Park, Coopersville, Dalton, East Grand Rapids, Grand Rapids, Grandville, Hudsonville, Holland, Ionia, Jentson, Kenowa Hills, Kentwood, Lowell, Rockford, Sparta, Wyoming, Zeeland | Allegan, Barry, Ionia, Kent, Montcalm, Muskegon, Newaygo, Ottawa | ABR, GRI, NAR Class of 2019, Broker's License | We help buyers and sellers make informed, confident choices while empowering them to make educated real estate decisions. We are known for professionalism, great service, and accuracy. We bring a higher standard of service to our clients and we seek to serve with integrity and accountability. |
| Wynne | 12585 | Algonac, Clay Township, Casco, China, East China, Fair Haven, Kimball Township,Marine City, Marysville, New Baltimore, Port Huron, St. Clair, And surrounding townships and cities | Macomb, Sanilac, St. Clair | ABR, CRS, GRI, RRC, LTG, Nar ePro,Senior Real Estate Specialist, Platinum ClubTop Agent Award | Our very own Wynne has been chosen as the 'Realcomp Governor of the Month' Client Tested...Client Trusted since 1978 A licensed Realtor 41+ years and specializes in representing her clients in the purchase and sale of single-family residences and income property within and throughout Northern Macomb and St. Clair County. You can tell by her energy that Wynne truly loves the real estate business and prides herself with keeping current with transactions, school districts, neighborhood information, and related services, including mortgage, insurance and inspection information. Wynne is also a Michigan Notary Public. Wynne is a customer driven Realtor dedicated to achieving results and providing exceptional service. If you are in the market to buy or sell a home, Let Wynne put her 44+ years of real estate expertise to work for you! |
| Rachel | 12594 | allen park, brownstown,grosse ile, gibraltar, huron, lincoln park, melvindale, new boston, riverivew, river rouge, southgate, trenton, taylor, wyandotte | monroe, wayne | | I have been a Realtor since 1997 this is my career. |
| Patty | 13311 | Bellevue, Charlotte, Cloverdale, Delton, Dimondale, Dewitt, Dowling, East Lansing, Eagle, Eaton Rapids, Freeport, Grand Ledge, Hastings, Hickory Corners, Holt, Lake Odessa, Lansing, Mason, Middleville, Mulliken, Nashville, Okemos, Olivet, Onondaga, Potterville, Sunfield, Vermontville, Woodland | Barry, Calhoun, Clinton, Eaton, Ingham | CRS, ePro, GRI | I am fully committed to providing you with a high level of service that will make your real estate experience as easy and as stress-free as possible. I would welcome the opportunity to make a difference for you. |
| Larry | 13694 | Gaylord, Higgins Lake, Houghton Lake, Lake James, Oscoda, Roscommon, West Branch | Clare Crawford Gladwin Kalkaska Missaukee Ogemaw Oscoda Roscommon | | We are a confident and experienced team of licensed realtors. With over 30 years of experience in the market, We understand how crucial it is for you to find relevant, up-to-date information. |
| George | 14170 | Acme, Afton, Alanson, Albright Shores, Alden, Alger, Ashton, Atlanta, Au Gres, Baldwin, Barker Creek, Barton City, Bates, Bay Mills, Bay View, Beaverton, Bellaire, Bliss, Bolton, Boyne City, Boyne Falls, Branch, Brevort, Brimley, Bristol, Brutis, Burt Lake, Carp Lake Cathro, Cederville, Central Lake, Charlevoix, Chase, Cheboygan, Clare, Clear Lake, Comins, Conway, Cross Village, Curran, Curtisville, Custer, Darragh, Delano, Dighton, Drummond Island, East Jordan, Elmira, Epoufette, Estey, Evart, Fairview, Farwell, Fife Lake, Frederic, Freesoil, Gaylord, Gladwin, Glennie, Grayling, Hackaday, Hamlin Lake Harbor Springs, Harrison, Hawks, Herron, Hersey, Hessel, Higgins Lake, Hillman, Horton Bay, Idlewild, Indian River, Irons Ironton, Johannesburg, Kalkaska, Kingsley, Lachine, Ludington, Luther, Lake, Lake George, Leota, Leroy, Lewiston, Lincoln, Lovells, Lezerne, Mackinaw City, Mancelona, Maple Ridge, Marion, Mayfield, McKinley, Meredith, Mikado, Millersburg, Mio, Moran, Naubinway, Newberry, Nirvana, North Higgins Lake, Norwood, Oak Grover, Oden, Omer, Onaway, Otsego Lake, Pellston, Petoskey, Pickford, Pine River, Posen, Presque Isle, Rabier, Rapid City, Red Oak, Reed City, Rexton, Rhodes, Roger City, Rudyard, Sault Ste. Marie, Scottsville, Sears, Sharon, Smithville, South Boardman, St.Ignace, Stalwart, Standish, Sterling, Summit City, Tallman, Temple, Traverse City, Trout Lake, Turner, Tustin, Twining, Vanderbuilt, Vienna, Walhalla, Waters, Williamsburg, Wilton, Winegars, Wolverine, Wooden Shoe | Alcona, Antrim, Arenac, Charleviox, Cheboygan, Chippewa, Clare, Crawford, Emmett, Gladwin, Grand Traverse, Kalkaska, Lake, Luce, Mackinac, Mason, Montmorency, Osceola, Oscoda, Otsego, Presque Isle | ABR, RSPS, RENE, | We strive for integrity and professionalism. |
| Teri | 15330 | East Jordan, Elk Rapids, Gaylord, Suttons Bay, Traverse City, Williamsburg | Grand Traverse, Leelanau, Benzie, Antrim, Kalkaska, Wexford | ABR, RSPS, CPRES, MRP | Since 1993 we have been helping buyers make the right choice for their buying power and negotiating the best possible terms. Our focus is You, Your needs and we work tirelessly to assist you through the whole process from search to closing and beyond. We love our Northern Michigan region and can't wait to share it with you! Happy House Hunting! |
| Judi | 16358 | Bay, Gladwin, Linwood Midland, Saginaw | Bay, gladwin, midland, Saginaw | Realtor | To create informed & confident home buyers & sellers. |
| Joseph | 16365 | Edwardsburg, Elkhart, Granger, Mishawaka, New Buffalo, Niles, Osceola, Plymouth, South Bend | St. Joseph, Elkhart, Marshall, | | Discover your perfect home today! |
| Brian | 17555 | Allegan, Allendale, Belmont, Byron Center, Caledonia, Cascade, Cedar Springs, Coopersville, Comstock Park, Dorr, East Grand Rapids, Grand Rapids, Grandville, Holland, Hamilton, Hopkins, Hudsonville, Jamestown, Jenison, Kentwood, Lamont, Marne, Middleville, Rockford, Sparta, Spring Lake, Walker, West Olive, Wyoming, Zeeland. | Allegan, Barry, Ionia, Kent, Montcalm, Newaygo Ottawa. | IREP, GRI | Excellence is not only our policy but our commitment. |
| Kristin | 17559 | MI: Carney, Hermansville, Menominee, Powers, Stephenson, Wallace, WI: Coleman, Crivitz, Marinette, Oconto, Oconto Falls, Peshtigo, Wausaukee, | Menominee County MI, Marinette, Oconto County, WI | ABR, CRS, GRI | I May Have The Key To Your Next Home ! |
| Wendy | 17558 | Bark River, Carney, Eben, Escanaba, Foster City, Garden, Gladstone, Gwinn,Hermansville, Nahma, Rapid River, Stephenson Bark River, Garden, Nahma, Powers, Skandia, Spaulding, Trenary | Alger,Delta,Dickinson, Marquette, Menominee, Schoolcraft | ABR, GRI, PSA, RENE | Core Values are loyalty, initiative, positive outlook, collaboration, servant leadership |
| Mary | 18204 | Addison, Albion, Allen, Bronson, Brooklyn, Camden, Cement City, Clarklake, Coldwater, Concord, Frontier, Hanover, Hillsdale, Homer, Horton, Hudson, Jackson, Jerome, Jonesville, Litchfield, Marshall, Michigan Center, Montgomery, Moscow, Mosherville, North Adams, Osseo, Parma, Pittsford, Pratville, Quincy, Reading, Sherwood, Somerset, Spring Arbor, Tekonsha, Union City | Branch County, Calhoun County, Hillsdale County, Jackson County, Lenawee County | Business associates degree, Realtor of the Year 2005 from HCBOR, Lifetime achievement award 2023 fro | At Playford Real Estate, we are focused on giving our clients the best possible home buying or selling experience. We believe that to best serve our clients, it is important to treat their real estate needs as if they were our own. We will work hard to earn your trust as we work together towards a common goal. With our entire team under one roof, specializing in all things real estate, we handle it all! |