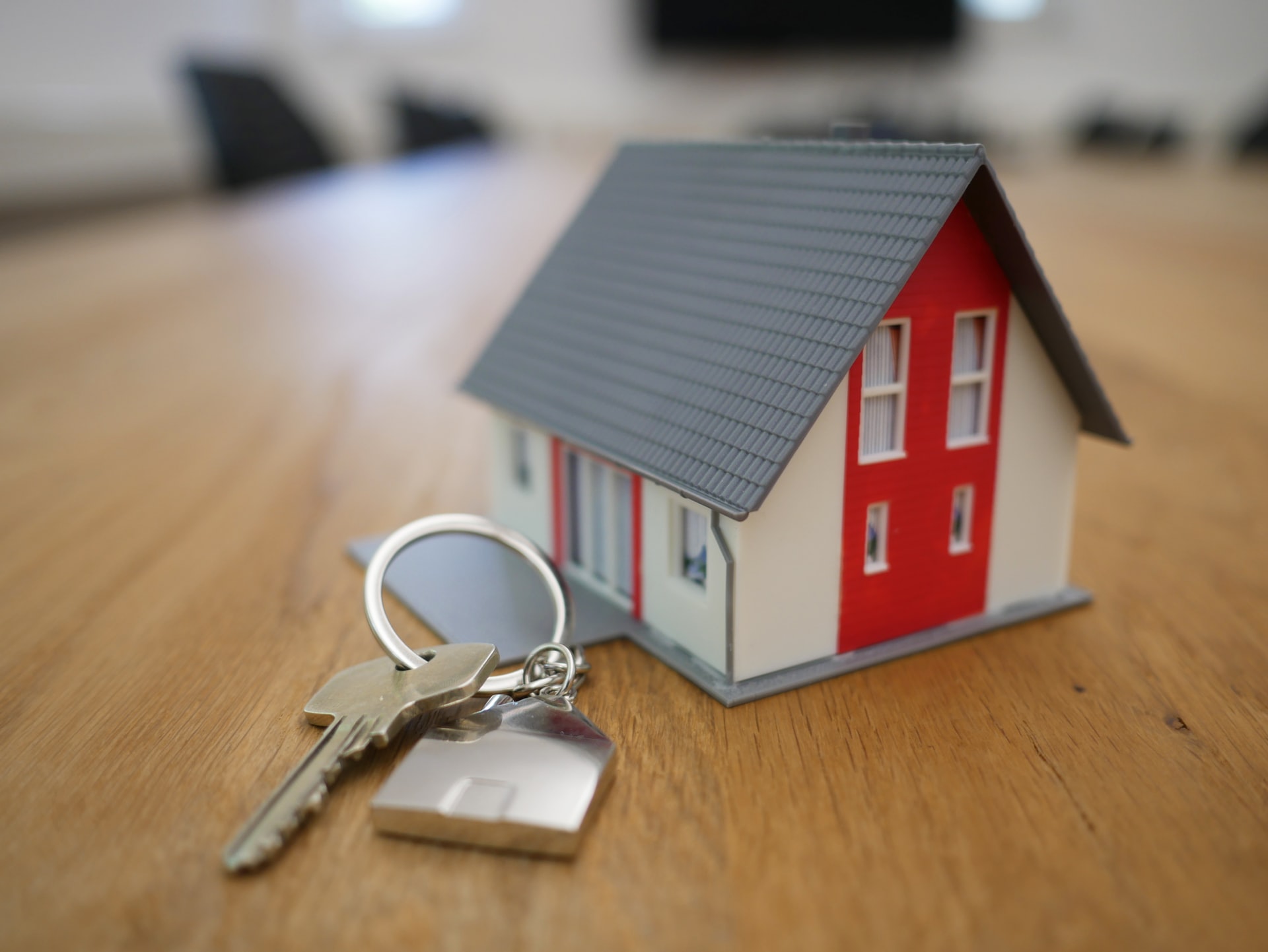 Buying a home can easily become a complicated process for first-time homebuyers. With so many steps to consider, the requirements and paperwork involved, it's understandable for anyone to be anxious about making an expensive mistake. After all, a home is one of the biggest purchases a person can make in his/her lifetime. Therefore, understanding the steps will be an integral part of making a successful home purchase.
Buyers and even sellers feel tired because they don't keep their emotions out of the home buying or selling process. They need to manage their emotions and one way to effectively do that is to hire a reliable agent who can take some of your stresses away."
-Sherry Cinnamon, host of the B&L Consumer Radio Show
There are several tips and strategies coming from the real estate experts that can make your home-buying experience easier. Some even talk about making a winning offer, especially in the current grueling market. For starters, listen in to Barry Miller, Larry Stanley, and Sherry Cinnamon of the B&L Consumer Real Estate Radio Show as they discuss becoming a home buyer:
6 Easy Steps and Tips For First-Time Home Buyers:
1. Determine How much house you can afford. 
The very first step towards home buying is to assess your personal finances. One must understand a smart approach is to examine your budget carefully, check your credit reports and score, and assess your ability to make a down payment and pay closing costs. 
TIP

: If cash purchase is not an option in your home buying process make sure to be familiar with the different types of mortgage loans available and their appropriate down payment requirements. Different loan programs have different requirements. If you have trouble finding a bank that will lend to you because of poor credit or a lot of debt tied to your credit background, you might need to take time to work on your finances before moving forward with a home purchase.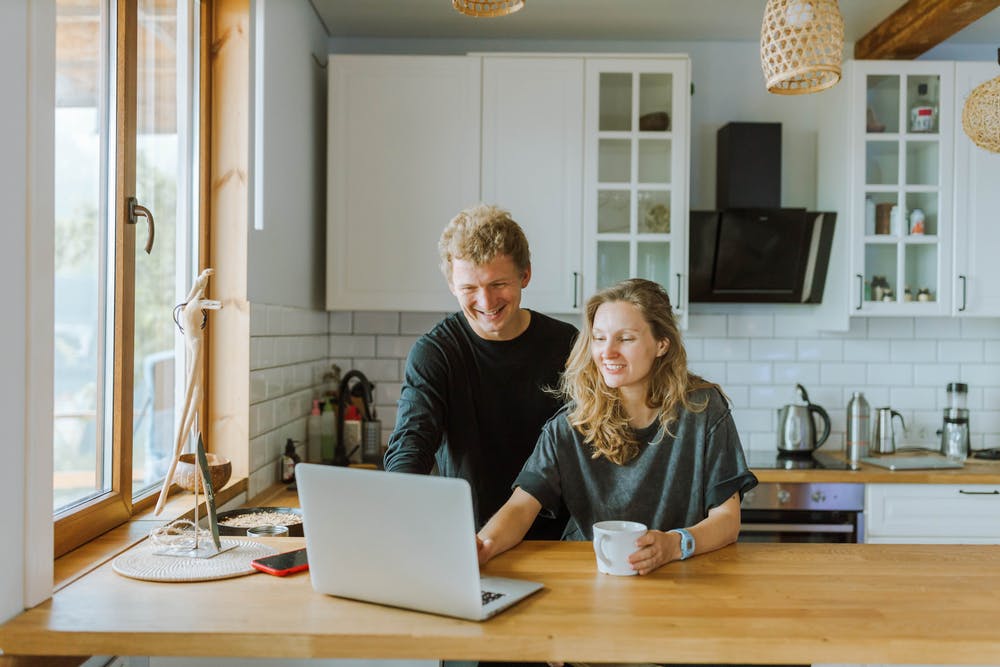 2. Do your research. 
According to most experts, buying a house can be an emotional experience simply because it is a huge financial commitment. Set a goal in the home buying process and determine your priorities. Understanding the process and costs involved will make the experience easier. So go ahead, research, and get all the right information as early as possible to give you a better idea of what is available in the market. 
TIP

: To search for your new home, research the neighborhood before buying. Make a note of particular homes you are interested in and find out how long they have been on the market. Deciding on the type of home is also a big factor to consider so be sure to list all your needs (and even wants) to help you determine which would be appropriate to buy. Many people go to big portals such as Zillow or Realtor.com to do their initial search and get an idea of the property types that may be good for them. 
While these are good sites to check out initially, know that what you will see may not be the current information on the market. It is still best to reach out to a local buyer agent who has the current market information and who can also check the properties out on your behalf. 
 3. Get reliable professional help.
A real estate agent is the most important professional who can assist you in finding your new home. An accredited buyer representative can provide you with hundreds of details you need about the market conditions and the specific property you are looking for. However, there are over 1.3 million licensed agents in the US, which makes it a challenge to find the right one for you!
Research agents, narrow your selection by the standards you set and choose the best one that you feel most comfortable working with. An agent with many years of experience and who is within a half-hour's drive of the area you are interested in would ideally be the best to provide you valuable insights into the neighborhood and its current demographics. Consider a buyer's agent who listens to your preferences, and who will help you find the right home by negotiating the best offer.  They also may recommend other professionals such as good home inspectors or home warranty services.
TIP:
Interview at least 2-3 agents before you decide who you want to work with. Assess and gauge their abilities by asking them specific questions about the property or difficult situations that matter to you as a buyer. Also, keep in mind that working with an agent who is a relative or a friend is typically NOT the best way to go. If you do hire them, it should be on the basis of their ability to provide high-level fiduciary services and represent your best interest. See our other blog about finding a legit buyers' agent.
 4. Shop for your home. 

Shopping for a home is among the exciting parts of the buying process. So provide your agent with your list of requirements to help them narrow down the choices of houses that meet your needs. If you are not working with an agent, be sure to list the addresses and take as much information as you can about the properties.
More importantly, know how you can get to the area if you are relocating from out of state. You may lose valuable time and money doing this alone, so it's highly recommended to get in touch with a local buyers' agent to be your tour guide. Also, recent news has it that because of the home shortage crisis, many buyers in many areas all over the US  have to wait in long lines before they get the chance to be inside the home these days. 
TIP

: Plan your visit to the area, if possible do drive-bys to get a feel of the neighborhood. It will also help to check some factors to consider when looking for a home. Here's a list according to

www.mymove.com: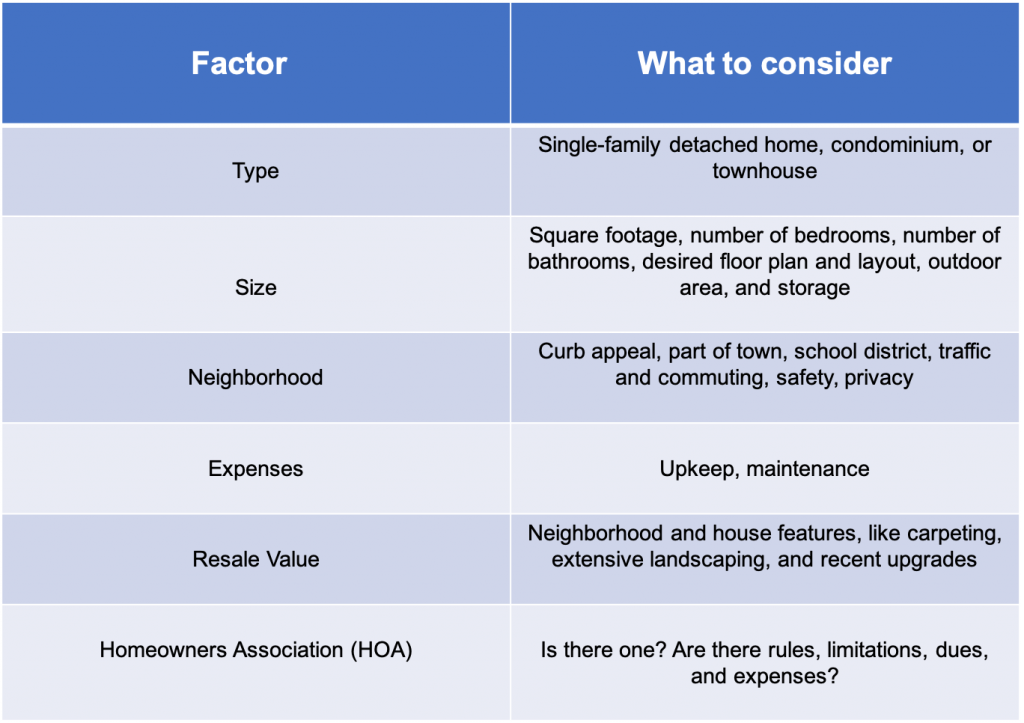 5. Make an Offer. 
You'll want to discuss and strategize with your agent to determine how you can make your offer stand out. Running a comparative market analysis will help determine what a fair price would be based on the similar homes that were recently sold.  If it is likely to be a multiple-offer situation, you will want to determine ahead of time how much over the asking price you might be comfortable with.
A common seller's technique to get the highest price for their home in today's sellers' market is to do an "auction-style" marketing approach. This means that the seller will put out an asking price that is at or slightly below market value in an attempt to get multiple offers. They will then take in all offers during a specified period which is usually within 3-7 days, and pick the one that appeals to them the most. 
Keep in mind that the offer the sellers choose may not only be based on price. The decision may be based on things that are important to them such as the closing date and little to no contingencies. And some may decide based on their impression of you as a buyer. This is why as a strategy some agents ask their buyers to write up a "love letter" to let the seller know how much they love the house and why it would be a perfect home for them. Doing this might help get the seller more emotionally committed to your offer.
TIP

:

Normally, increasing the amount you put down will increase the odds of your offer being accepted. Thus, it is very important that the offer contains every element needed to serve as a blueprint for the final sale. Remember that contingencies and timelines can be a deciding factor in a competitive market wherein there is low inventory. Have all the essential items in your offer letter so your buyer agent is in the best position to negotiate the best price and terms of the sale.
 6. Close on Your New Home. 
Closing is the final step before you officially become a homeowner. And while it may be the last process, there will be a lot more things and a ton of paperwork to do when you reach this day. So be sure to create and complete a closing checklist and timelines with your agent including a final walkthrough.
TIP

: Be sure to bring your checklist and contract and see if the condition of the home matches what was agreed upon.
It is fair to say that thousands of first-time homebuyers were able to successfully navigate all of these things with the help and professional guidance of a trusted and competent agent by their side. 
Check out the A+ rating the service has with the Better Business Bureau here: https://www.bbb.org/us/co/evergreen/profile/association-management/skyfor-inc-1296-90275771