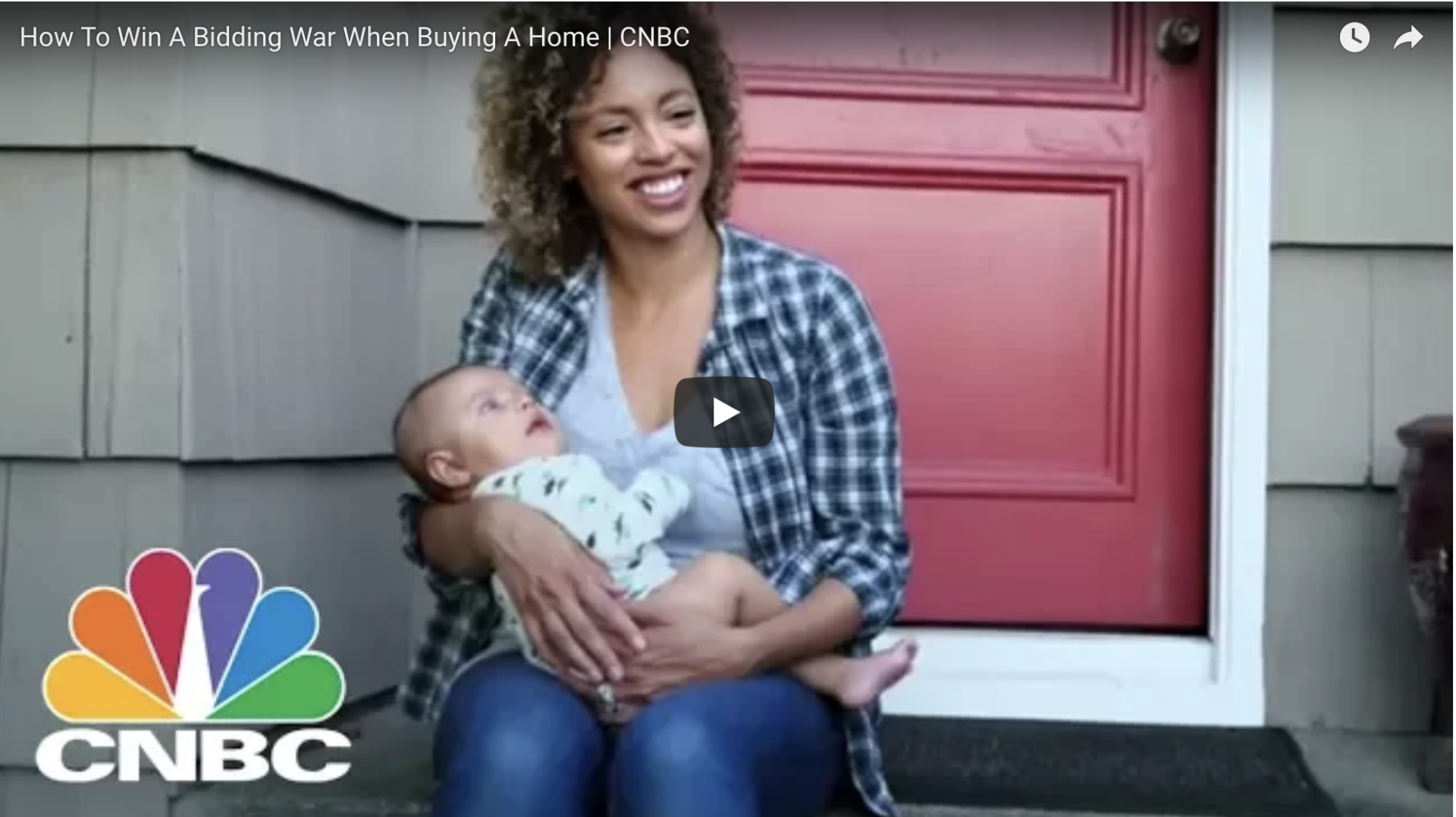 As Skyfor continues to interview buyers agents all over the United States in 2018, we continue to hear the same  refrain "Prices have gone crazy!"  Does this mean there is a housing bubble?  To a real estate professional, this usually means appreciation rates of as much as 1% a month and markets with low inventory.  This has been going on in most markets for as much as 4 or 5 years, pricing many markets.
What is a buyer to do?
We have been asking this question to our top buyer's agents and have listed some of their specific responses for their market areas on the state network and association pages of this site.   First, let's see what CNBC has to say in this short video:
The number one reason cited is to come to the table with cash.  However, not all sellers are as overwhelmed with this approach as one might expect.  A good solid loan package can be almost as much of a guarantee that the seller will get paid as cash with a proof of funds letter prior to the negotiation.  A loan commitment is a pretty solid thing from lenders these days and what if the buyer has cash one day, but has an emergency and decides to not buy a home the next?
The second point is a suggestion to waive the financing contingency, but that puts the buyer at risk if their loan does not go through, and all of the security deposit could get lost.
The third point about writing a personal letter to the seller may work, although I purchased a FSBO property this past summer, and wrote a very heartfelt letter to the seller, who had multiple offers.  She told me she almost did NOT sell the house to me because she felt I was trying to get her sympathy so I'd pick her over the other person.  I ended up with the property in the end, but it got even to the point at closing where she burst out to her son, "I should have picked the other buyer!!". Eesh.
Other good strategies are mixed in with our market reports in each state.  Check them out at http://buyeragentsearch.com/associations-and-real-estate-agents/smart-home-search-broker-network/