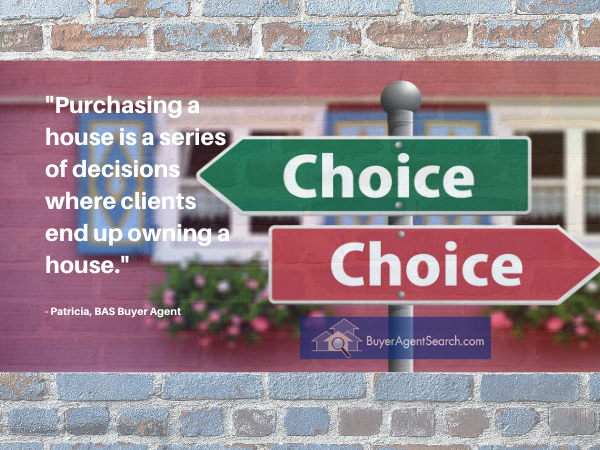 Finding a place to live in is like finding a new job in essence. As individuals, we look at possibilities of thriving in a community that would benefit our personal goals not only for ourselves but also for every member of our family. We carefully look at what the town can offer based on affordability, education, and employment. While self-education is always a good practice, it does not always get us exactly what we're looking for. Therefore it is important to do this triage with the proper guidance of professionals and local experts. Today, we shall explore one of the fastest-growing cities in the US and learn about a Top Buyer Agent homebuyers guide to successfully move to Salt Lake City, Utah.
Kathleen Chiras recently had an exclusive interview with Top Buyer Agent Patricia from Buyer Agent Search Network. She has been a realtor for over 16 years and has consistently gained excellent reviews from her buyers. Patricia earned her realtor designations as an Accredited Buyer's Representative and a Certified Negotiation Expert. Listen in as she talks about how she helps her clients overcome challenges throughout the home buying process:
The downtown Free Fare Zone is an added benefit for your attendees that makes day to day getting around during your meeting easy. Available on TRAX light-rail and busses, if you enter and exit within the boundaries of the Free Fare Zone, you ride free.

VisitSaltLake.com
Why Move To Salt Lake City, UT?
Salt Lake City is the largest city and capital of Utah. It's been ranked as one of the best places to live in for the following reasons:
Low unemployment rate and Job Security. Relocations due to career opportunities are a common reason for moving to a new house. According to Jacob Maxwell, Workforce Development Manager Salt Lake Dept of Economic Development, "The population has been growing at a fast pace. The business-friendly climate and corporate tax rates bring a lot of business here, so it brings a lot of opportunities, which has caused our unemployment to be so low. And we create a lot of jobs and a lot of job availability here."
Top-Rated schools and universities. It's every parent and student's wish to find a great school or university. According to Patricia a good set of schools are available in and around Salt Lake City that parents can check out and enroll children based on their skill-set. Also among the top-ranked universities in Utah, three are found in SLC: The University of Utah, Westminster College, and Neumont University.
Outdoor and recreational activities. Utah is noted to be one of the best for skiing in the US. US News states, "Nestled along Utah's Wasatch Mountains, Salt Lake City has one of the country's best backyards. Five national parks and several world-class ski resorts are within driving distance. Also, when Salt Lake City hosted the Winter Olympics in 2002, many of the venues, such as the bobsled track and the biathlon course, are still in use.
Reliable Transportation System. Salt Lake City's public transportation system utilizes commuter trains, buses, and light-rail to provide access from the Airport to the downtown convention district, and all the way up to the ski resorts. Check out TRAX free fare zone!
Simple Buyer Agent Guide to Move to SLC, UT
Acquire professional help. One of the first steps to take is to get someone who has the expertise and experience in real estate properties and the market. A professional guide can protect you from possible risks and make the home buying process easier to deal with.
Determine what you're looking for in a house. Most realtors would have a collection of properties through their MLS and would invite you to view them online. Pick which ones appeal to you. Doing this can help trim the number of properties you'd choose from for showings.
Study the community's neighborhood, transport systems, and schools. If you can't visit the location, take advantage of your internet access. Nowadays, you can see many resources online which can help in your decision making.
Provide an overall idea of your family's routine and values. Take the time to communicate your family's needs and wants to help envision how your dream house actually looks like.
Keep constant communication with your hired professional. As always, communication is key to successful home buying. Both parties must have the initiative to reach out. And much better if the buyer agent can constantly keep you informed no matter the challenges.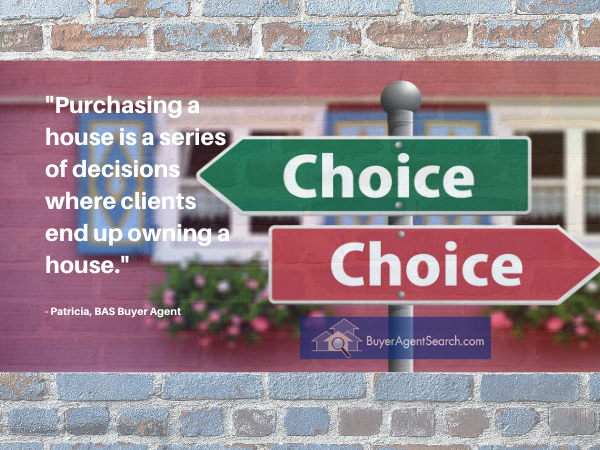 Why You Need a Buyer's Agent?
Home buying is an exciting journey, but the reality of it is far from easy. This has been proven over time by the thousands of consumers that Buyer Agent Search helped in its more than 20 years of service Patricia shares how she conducts her business and why it is necessary to have a buyers agent beside you during the negotiation:
Earnest money is a deposit made to a seller that represents a buyer's good faith to buy a home. The money gives the buyer extra time to get financing and conduct the title search, property appraisal, and inspections before closing. In many ways, earnest money can be considered a deposit on a home, an escrow deposit, or good faith money.

Investopedia, Real Estate Investing
Earnest money retrieval. Contracts can have addendums and clauses that help protect buyers. These can easily get their earnest money back when the property does not pass home inspections or does not appraise.
Time-bound transactions. For efficiency, Patricia sets a timeline for each transaction so her clients know how long a process takes place. It's a great way to show respect for her clients time.
Buyer Contract Representation. Patricia makes sure that the overall goal of the contract is to protect the best interest of her clients.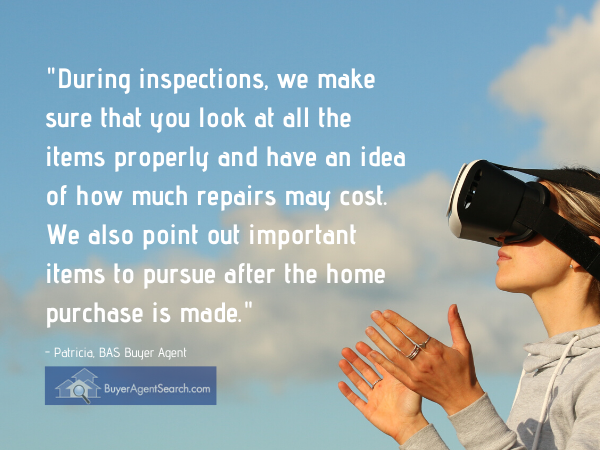 Other Important Ways To Beat Some Challenges:
Virtual Transactions. Sometimes clients can't physically participate. But with the help of technology, there are effective ways to involve them in every step of the buying transactions. For example, Patricia makes sure that her buyers from out of state and inspectors get together through video calls. This is a timely workaround to ensure that buyers stay fully informed and comfortable with their decisions.
Financial Assistance. As Patricia mentioned, some prospective buyers may have some financial challenges to deal with that prevent them to purchase a home. Fortunately, she and her team of experts can work on a lender presentation that merits loan approvals for financially challenged buyers. Check out the Utah Housing Corporation Down Payment Assistance Program for more information on how you can get approved for a zero downpayment program.
Where Can You Find The Best Buyer Agents?
Whether you are limited to go out due to coronavirus or not, Buyer Agent Search provides top-rate fiduciary buyers agents who can ease you through the process of home buying. Take advantage of the free consultations anywhere in the United States, Costa Rica or Canada. Simply communicate your needs by filling out the online form where you can get immediate results. Also, to make sure you got the recommendations you were expecting, Skyfor team makes it a point to contact you back in no time. For faster assistance, and access to top buyer agents, call 800-383-7188, Mondays through Sundays and talk with any of the staff or Kathleen Chiras herself. And if you could, you may also check out home-buying videos available on our YouTube channel. See you there!