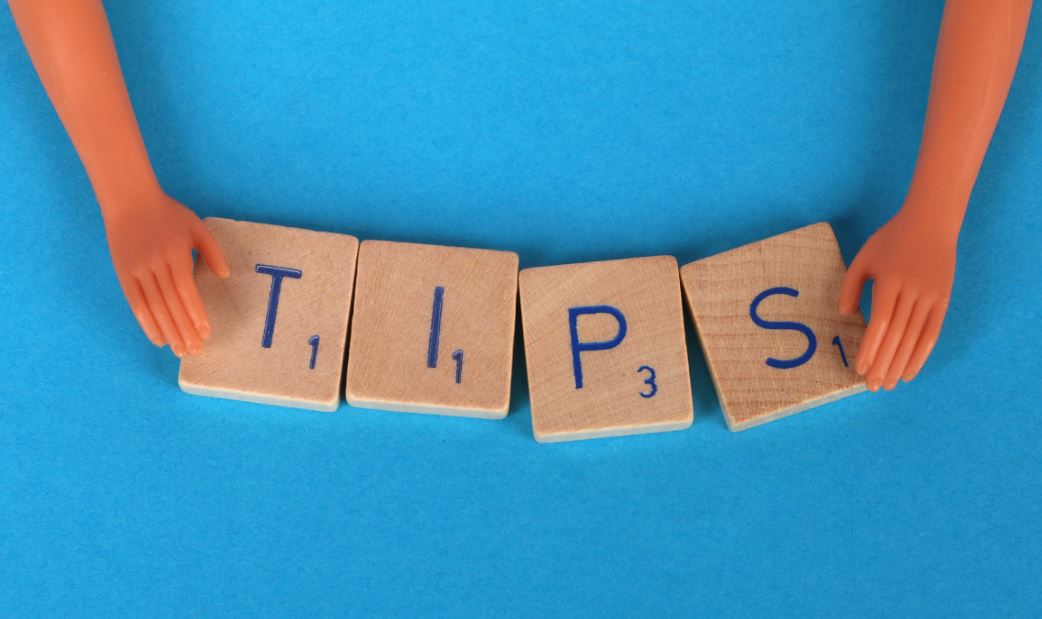 Scouring the internet for some home buyer tips and tricks in buying your next home? Currently, the US is facing a huge housing shortage which only makes it more difficult for many potential home buyers to fulfill their American dream of becoming homeowners.  And although that is the case,  many were able to accomplish this last year and in January with an expert who knew how to deal with home sellers.  These agents aggressively and knowledgeably won the property for their clients due to knowing the following home buyer tips. These buyers selected their buyers' agent from the top two or three options offered by the National Buyers Agent Association.
 Find agents that represent your wants and needs 100% of the time!
–

Larry Stanley, Co Host B&L Radio show, "Consumers Real Estate"
Buying a property without proper representation doesn't.   A good agent knows the area very well and has vast experience in real estate contracts and offers. Most homebuyers who reach out to us are in one or more of the following situations:
They are moving from out-of-state. It's important to have someone trustworthy and can physically check the property on your behalf. Some buyers may have relatives or friends in the area. However, it is best to connect with someone who knows what they're dealing with and can provide professional assistance.   For example, agents must be very experienced with house inspection clauses in the offer and contract negotiations.
They got offers rejected multiple times. The low market inventory is the root of this scenario which also results in expensive and sometimes overpriced properties.  Sellers and their agents are sometimes overconfident about what their property is worth in this seller's market. If you're trying to do everything by yourself, it can be exhausting and stressful. It will make sense to seek the best help and equip yourself with the best tools and weapons out there.  A buyer representation agreement will take loads of stress off your shoulders. See how proper representation can help you win the bidding wars!
They want to maximize home buying power.  There are specific strategies for this known only by the best buyers agents.  Guidance coming from an expert will help save time and increase the likelihood of a successful closing.

Barry Miller of the B&L Consumers Radio Show shares home buyer and seller tips
Flexible commissions because it saves you money;

If both selling and buying: Short-term contracts to motivate your agent to quickly sell your house (45-90 days in a strong seller's market)

Fiduciary level services to make sure they put your interest ahead of their own.
5 Important Home Buyer Tips To Remember When Dealing with Sellers
Chances are you're excited when shopping for a home, but be careful how you show your enthusiasm. A good buyer's agent is the buffer between you and the seller.  This is your safety zone. Whether or not you have chosen to hire a buyer agent, here are the things you'll want to avoid telling the seller or their agent:
1. "This is the home of my dreams!". Whatever you do, as a buyer, you will need to keep a straight face when viewing a home or any property for that matter. You won't want the seller or their agent trying to get more from your pocket because of your excitement.  Seller agents are extremely savvy about picking up motivation clues, so you will want to see the property with your buyer's agent when the seller agent is not present.  A good agent will coach you because some listings even have house cameras that might pick up on your words or expressions.
2. Don't let the seller's agent know how much you can afford to spend.   There's a good chance you're pre-qualified, and you know what you can afford to spend. But revealing that upfront can jeopardize the sale. Your buyer agent is there to present offers for you. A good agent is a good negotiator. 
3. Never insult the seller. Just as you would keep the seller and their agent in the dark over your excitement when viewing a home, it's perhaps just as wise to keep your opinion about the seller's taste or lack of it to yourself. Put yourself in their shoes; if someone came into your home and insulted your decor or furnishing's, would you want to sell your treasured home to them? Chances are, probably not. 
A buyer's agent provides your protection zone when negotiating for a property. Ask your agent what are their tips for buying a home in this seller's market.




-Kathleen Chiras, Association manager National Buyers Agent Association
4. Never ask the seller why they're selling.  A good buyer's agent can sometimes find this out on your behalf.  It is amazing how many times an over-eager listing agent will drop clues about their seller's motivations to your buyer's agent.  This is a home buyer tip you won't want to neglect!
5.  You and your agent must never violate Fair Housing laws. As a home buyer, you want to know what your potential new neighborhood is like to live in. It's certainly common for many to believe that it's within our rights to question the seller or the neighbors about their neighborhood. But, depending on your questions, you could be placing the Seller-Agent and even your buyer agent in an illegal position.  Your agent can point you to internet resources that will show profiles of neighborhoods for you to study on your own. Federal and State agencies forbid certain questions. For example, through the Fair Housing Act, a home's value is not allowed to be impacted by conditions of race, ethnicity, or economic class. It is your and one of the many buyer agents' responsibilities to protect your best interests to help assure a successful and legal purchase.
Want to Get Tips From An Expert With Proven Track Record?
Finding the right agent has always been among the list of essential tips when you're about to engage in a real estate purchase. The National Buyers Agent Association has a network of top-rate fiduciary buyers agents and brokers. These experts can provide free consultation services anywhere you are in the United States. Simply communicate your needs by filling out the online form where you can get immediate results.  Also, the association manager, Kathleen Chiras, and her staff will contact you back as soon as possible. For faster access to top buyer agents, fill out the form or call 800-383-7188, Mondays through Sundays. The service is continually adding new home-buying videos, so check out our YouTube channel today! See you there!
Check out the A+ rating the service has with the Better Business Bureau here: https://www.bbb.org/us/co/evergreen/profile/association-management/skyfor-inc-1296-90275771