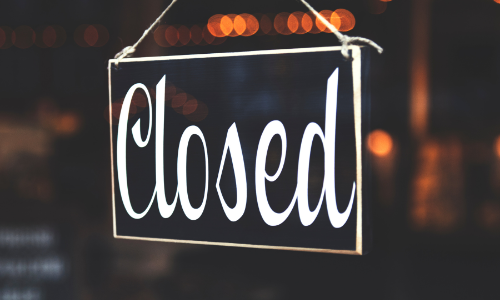 With an over-competitive market, home closing tips from real estate experts are always valuable. And a local buyers agent, exclusive or not, is definitely worth reaching out to for insight and current market information in the area you are interested in.
Spring and summer will likely see more sellers. The reality is we're still picking up COVID cases, rolling out large numbers of vaccines and at the same time there is a visible light at the end of a tunnel. I do see that as consumer confidence improves and the economy and employment condition improve, we're also going to see seller confidence improve and more listings will come to market." ~George Ratiu, Senior Economist at Realtor.com
March last year, when stay-at-home orders were initiated, most sellers decided they did not want strangers coming into their homes during home showings. And so the real estate industry kind of paused because the whole home buying process involves several face-to-face transactions. So how do agents get their buyers to home closing?
Listen in to Real  Estate Today's full podcast headed by Steven Gasque, Director of Broadcasting and Multimedia Communications, National Association of REALTORS ®, and learn from national real estate experts as they continue to discuss the continuing challenges and home closing tips:
What To Do While Waiting for Market Inventory?
The road to your home closing may seem rough when there is a huge gap between the buyers and the available market inventory. With home prices going way above the asking price, it's no wonder why many are stepping back or completely giving up from buying.  However, at this point, there is no end in sight for homes continuing to appreciate.
It's a sad reality and it's a waiting game for many real estate consumers. We wait for the pandemic to be over so many sellers get more comfortable in putting their homes on the market. Or wait for homebuilders to make new construction homes for all buyers and sellers to move into. Whichever may be the case, one thing is clear, patience and an aggressive approach with a smart buyer's agent is certainly a virtue in the current market.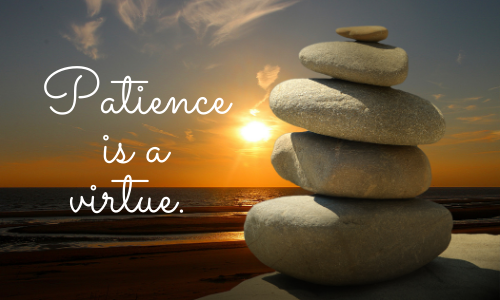 In one of our other articles, there's more than the pandemic and lack of inventory that prevents many to become homeowners. However, the challenges should not stop any aspiring home buyer. See the following home buying tips:
Be clear about the type of home you're looking for.  This reminder can never go wrong.  It is very important to have a vision of the property we want to have and see its future potential. Can we live comfortably in it?  Be curious and ask yourself questions that can help direct and narrow down your choices.  Then be willing to be flexible about your wants and needs in case the "ideal home" at the "ideal price" just does not exist.
Prepare to finance. Remember that sellers would like to bring more equity into their next home since prices will also likely be high for them as seller-turned buyers.  It's always a good strategy for buyers to come with cash. Or at the very least be pre-approved to stay in the game and have a large down payment.
Have patience. George Raitu, Senior Economist at Realtor.com reported that over 40% of first-time buyers spent over a year trying to find a home. That's the reality for many buyers and even sellers-turned-buyers right now.  Here at the headquarters office, many buyers have said that they will need to wait for the pandemic to be over. They need time to see if next year will be a better time to purchase.  This is a gamble as prices continue to go up.
Home Closing Tips from Ohio Exclusive Buyer Agent:
Every great buyer agent's top priority is to get every client thoroughly guided through home closing. However, one of the biggest risks that pandemic produced was buying a property unseen in person. This is where the buyers' relationship with the agents plays an important role.  And therefore they must choose the one who will protect their best interest no matter what.  It is still the best practice to see the property in person if at all possible.
David, one of our top exclusive buyers' agents in Ohio recently closed with one of his clients. He was in a hospital getting his pacemaker.  He shared, "There were seven other offers but we won the bid because my clients had a 20% down payment which didn't require them to pay private mortgage insurance (PMI)."
Paying a 20% down in a way accelerates the closing process in that the seller can be confident that you are not a risky buyer and can truly afford to keep the home. David also managed to guide the buyers through final inspections to fix last-minute problems. He asked one of his engineers to look at the home. Not only that they were able to repair the back walls in time but they also got the seller to replace the water heater!
In summary, David shared he constantly communicates with his buyers on important things and guides them during the final walk-through. He makes sure that:
requested repairs are complete and that no new repair or maintenance issues have come up since the inspection.
fixtures and furniture, detailed in the contract, are still in place in the home.
all systems and appliances that the seller indicated to be working at the time of the offer are still functioning properly.

Home Closing Tips for Safe Transactions
Christina is a top producer based out of North Carolina. She makes sure that she and her team adhere to safety protocols whenever they interact with a client.  As a matter of fact, she had to do what they call "drive-up parking lot closings" where the clients stay inside their cars and the paperwork is dropped on the hood of their cars. They also do virtual tools, electronic signatures, and remote online notarization and use audio-visual conference calls. 
Real estate agents and consumers are to strictly follow CDC's COVID-19 guidelines and the local government's requirements. Here are some of the safety guidelines for Colorado:
Follow all general guidance when working in the field, including in someone's business or personal home.
Meetings, showings, appraisals, consultations, open houses,  etc. can occur following indoor event requirements.
Implement procedures for field-based employees to monitor for symptoms and report to management daily on health status. Refer symptomatic employees to the Colorado COVID Symptom Support tool (Additional Guidance).
Maintain 6-foot distancing from other employees and customers.
In counties with one-week disease incidence rates over 35 per 100,000 (known in Dial 3.0 as blue, yellow, orange, red, and purple counties), masks must be worn in public indoor settings where 10 or more unvaccinated individuals or individuals of unknown vaccination status are present.
When possible, post signage or give reminders for employees and customers on good hygiene and distancing practices.
Change gloves between customers.
Inquire whether third-party homes have symptomatic individuals or individuals who have contact with known positive cases. If they do, cease any in-person interaction and limit any in-home activities to only those which are critical and can be done without risk to the service provider.
Maintain a detailed log of customer interactions to enable contact tracing (if ever needed).
Prioritize remote work and/or personal protective equipment for people at higher risk of severe illness from COVID-19.
Disinfect high-touch surfaces and tools or equipment after each customer visit (Additional Guidance).
Provide guidance and encouragement on personal hygiene including frequently washing hands.
Need A Buyer Agent to Guide You Through Home Closing?
The National Buyers Agent Association has a network of top-rate fiduciary buyers agents and brokers. These experts can provide free consultation services anywhere you are in the United States. Simply communicate your needs by filling out the online form where you can get immediate results.  Also, the association manager, Kathleen Chiras, and her staff will contact you back as soon as possible. For faster access to top buyer agents, fill out the form or call 800-383-7188, Mondays through Sundays. The service is continually adding new home-buying videos, so check out our YouTube channel today! See you there!
Check out the A+ rating the service has with the Better Business Bureau here: https://www.bbb.org/us/co/evergreen/profile/association-management/skyfor-inc-1296-90275771