[rev_slider florida]
Real estate FL can still be had at bargain prices compared
with the rest of the country. Find a top REALTOR FL for your next home purchase in Florida

Many states in the US in 2015 do not have inventory.  Prices have skyrocketed. However, in the pre-recession days of Florida, there was a huge building boom, especially of condos.  Prices are still affordable.  However this may not last long,  Florida buyer agents can assist you.
Homes under $500,000 are moving fast, especially in the Tampa and other coastal areas. Homeowners and investors are jumping into the market before prices go up higher or interest rates increase.
Those who do not have a highly skilled and knowledgeable Florida buyer agent at their side are not winning the contracts.
For the past 20 years, Buyer Agent Search staff and consumers have rated, reviewed, and assessed the track records of real estate exclusive buyer agents and accredited buyer representatives. We know the top agents who will work with investors, who are dedicated to first time home buyers, or who know how to negotiate the best deal for luxury home buyers.
---
"MaryLou was the best agent I could have imagined. She is so dedicated and thorough. She is so kind and thoughtful. She follows through on everything.
She showed me many houses and prepared copies of the listings for me and arranged appointments in ways that were time-saving and plotted out maps.
… She went so far beyond what I would expect an agent to do"
From
Genie B., who bought a $125K home in Sumpter County, FL
---
"I can't say enough about Thomas and his partner Karen! They are of the highest professional status! Karen worked with me…she knows her stuff! And I felt Karen was working for me every step of the way. She know just where to land our offer and handled any stumbling blocks with ease.
Thank you so much for having their names on your list! They definitely exceeded my expectations!"
Sincerely,
Nancy B., who bought a $1.7M home in Englewood, FL
---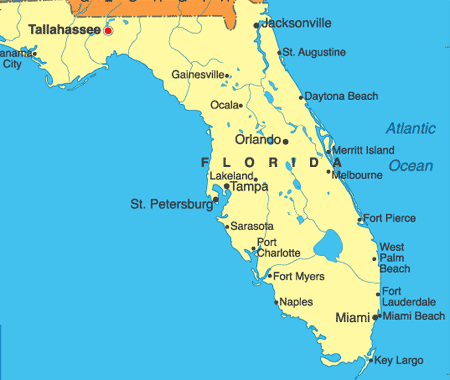 Florida is a "transaction broker" state, which means the laws are not designed to protect buyers. The agent's role is to facilitate the transaction. Therefore it is even more important to carefully select from a list of Florida buyers agents who have proven track records of loyalty to their buyer clients.
This network of buyer agents in Florida have high personal integrity and standards of practice. We collect the reviews of buyers and only keep those who exceed expectations year after year.

Get a free list of top buyer agents for your preferred city today.
OR you may also call us at 800-383-7188. Live staff will be available to answer your questions immediately or return your call if you leave a message.