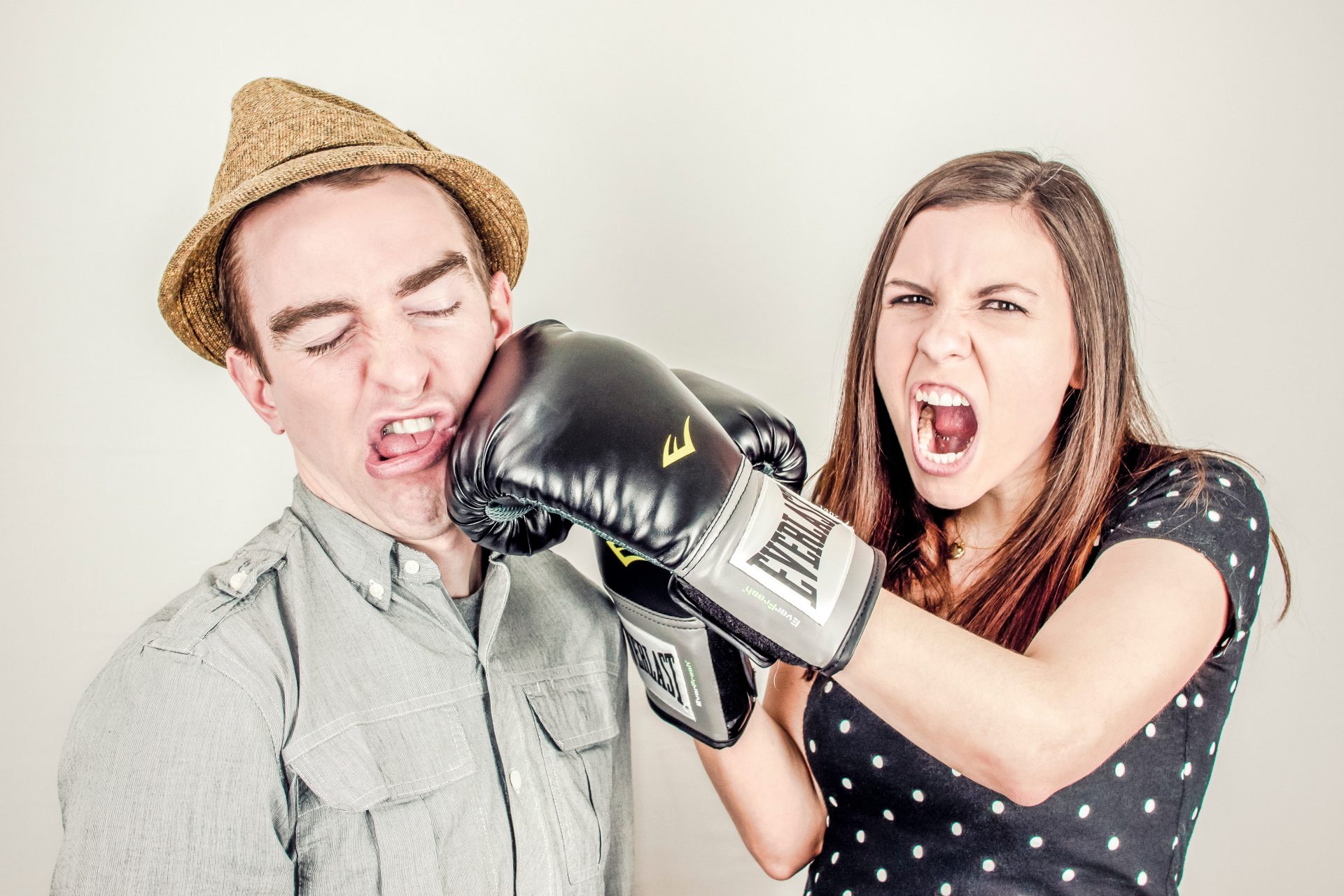 One of our top recommended brokers, Debbie, out of the St. Petersburg area of Florida is recuperating from a painful experience that involved three months of effort for no pay.  She only had a verbal agreement with these buyers, and unfortunately it ended very badly, with the buyer dropping her and buying a property with another agent. The other two agents this buyer was stringing along had a similar experience.  Carla put a contract on a property the day after she notified Debbie and the others that they no longer wished to use their services.   This buyer may still have a commission dispute on her hands because she had been using these brokers almost daily for 3 months.
Is this unconscionable behavior?  Read below to understand the buyer agent's perspective and see our three top tips for avoiding this situation below.
"Carla and Joanie and John,
First of all, let me apologize that things did not go according to your plans and that you are disappointed with me and my services.  I wish you all the best going forward and sincerely hope you are happy with your new Agent and home purchase.  That being said, I would like you to consider the other side of the story that you either did not listen to or were unaware of – so that going forward you show more trust and respect to the experts you hire to work for you.  Buying 9 houses Carla does not give you the experience of a 25 year Realtor Veteran, who was born here in Florida and has been a part of a Builder/Developer family my entire life.  You have not bought a home recently (much has changed) nor have you bought a home in Florida.
Most buyers are unaware of how much time and effort goes on behind the scenes when we have a Buyer – especially from out of town and for a short period of time.  Joanie started with she wanted to be close to her job in Lutz.  I asked her to look at a map and pick out the zip codes that she felt was a comfortable drive for her.  She gave me hundreds of zip codes – using the computer and not looking at a map (because she was too busy).  I went with what she gave me – because I cannot decide where you want to live.  I spent weeks combing through those listings – sending you the exact specifics you (Carla) gave me – even though Joanie disagreed with some of those and insisted I look up others that she found that Carla did not want because of no pools of high taxes.  I was told you were all buying the house together and I was getting instructions from both sides – which was never fair to me – as it is your responsibility to settle your differences with each other – not for me to read your minds or know that you Carla could change Joanie's mind.  I have had husband's and wives disagree on choices – but never like you two or never put me in the middle or asked me to choose one over the other or interpret who was the correct choice.
Then after spending 2 days doing my initial research on your first list and making all the appointments for Carla's weekend visit – you tell me Joanie accepted a job in St Pete and I had to change the entire map.   You should have told me Joanie that you were even looking to change jobs – so I was prepared for that possibility.  And I am sure you knew about taking it before the news got to me…..seriously.  Again I asked Joanie what zip codes were close enough to her job and she was busy and not sure – so I did all the figuring it out myself and made new appointments and cancelled the previous appointments – working around the clock to get all this done with no inconvenience to either of you.
We then went to see the houses and all of us discussed the pros and cons of each one – even though you were usually talking at me instead of listening to me expert advice and telling me you knew more and had bought 9 houses.  Sometimes, I wondered why I was even there.  I asked you to  note the pros and cons of each house on the listing detail sheets I provided you – so that you could discuss it and see if there were ones you would like to offer on.  I also discuss with you the weakness of an offer with the contingency of a house sale (especially when no contract yet or not even on the market and a very low escrow deposit).  You both chatted – with not pressure or urgency from me and selected 4 favorites in order.  I did all my research on #1 and it was a very popular house – so we put an offer in right away.  You lost that house due to the fact that the other terms were much better (as I had already warned you) and not the price.
Then Carla decides that #2 and #3 were not going to work at all – as furniture would not fit and other reasons.  That should have been decided before you picked them as favorites and should not have even been  given to me.  I had already done major research on #2 and was ready to type an offer and Carla said never mind.  I jumped immediately for 3-4 weeks every time you wanted me to do anything – and you thought nothing of constantly changing your minds and did not matter if I was working around the clock  – every day or had other clients.  Then #4 was put on the back burner – which was a back up anyways.  Then we come to Branda – which the neighbor warned you had issues and I told you with the paneling bowing it probably had mold and other issues with the roof.  Carla wanted this house and Joanie did not.  Then Carla said John adamantly did not want this house so I dropped wasting my time on more useless research.  Then Carla wanted me to look into it again, while Joanie was still saying NO.  At the same time as asking about this house – you both wanted the house with the settlement issues – even though Carla had eliminated this house before.  Again, mind changing and back and forth.  I advised you this was a risk you did not want to get involved in.  I knew the insurance issues and knew what the inspector was going to say – but Carla insisted I get statements from the insurance company and I talked to the Inspector and did all my research and tried to talk you out of wasting your time and money.  But you both agreed to go ahead and make an offer right away – as the Listing Agent said he had more than one offer.  I asked if they would take a contingency of a house sale and he said they would consider it.  He wanted me to quickly give him verbal (or email) so that he could present it right away and then we could write it up.  They accepted the offer as Carla and Joanie had agreed on (but again Carla did not do her research first and changed her mind again) and we all agreed to write it up on Monday.  On Monday Carla called and said no way – too many issues.  Really – I think I already told you both that up front.   I was not beginning to wonder why I was hired for my expertise – when you did not want to listen to me and just argue back.  It did not matter if it was the most convenient to your job Joanie and it had major issues.  This is a house purchase – your most major purchase ever.  So then Carla changed the offer and lost the house – as the other offers were better.
And now wer are back to the Branda house – as Carla's house sold and they are getting desperate.  It is my job to not let that cloud your judgment and protect you.  As you were telling me to research that house – you also threw 3 or 4 other houses at me and said to remind you about them.  I told you Joanie had the notes on all those houses and you two talk and decide in order which 2 you wanted me to move forward on.  You Carla refused to do that or answer my question and just sat back and wanted me to waste more of my time researching houses you said you did not want and one that you changed your mind on over 5-6 times.  While waiting for yours and Joanie's decision on which house – the Branda house went under contract. I talked to the agent in detail and he said he had 3 offers and would not have even considered your contingency of your house sale.  When I asked him about the roof – he said he did not know and had no intentions of looking into it – that was what your inspection was for – and he had too many other properties to worry about it.  So you would not have gotten your answers or the house anyways.
After working this hard and wasting so much of my time and pulling me away from other clients at your beckoned call…I made an off the cuff remark to Joanie that I should have had my Buyer Broker Agreement signed by you both (like a Listing Agreement for Buyers) so that I was guaranteed 3% – since the Listing Agents were paying anywhere from 2% to 3.5%.    I joked that you could pay me the difference if you thought I was worth it, with all the extra work – even though I never expected that to ever happen.  Joanie I never pressured you for that money or asked you to sign anything – so stating that to Carla was wrong and unfair.  If I was only interested in my commission and not protecting and representing you all – I would have pushed the Branda house – as he was paying more than any other house you looked at.  That is not how I do business.  I am a Buyer's Agent for 25 years and a professional and have never had a complaint before you.  I actually sit on the Professional Standards Committee.
So again – I wish you both much luck and I am sorry that you could not appreciate my expertise and that I was your advocate and only trying to  help you.  I hope you trust your next agent and are a bit easier on him/her.  We work very hard and many time for no money and no time off.
I needed to get my thoughts out in writing to all concerned – but your answers, arguments or defenses are not necessary, as you have had your say.  Let us now part ways and all move on."
Tips: 1) If 2 or more people are buying a home,  get agreement on the basics outside before engaging an agent, or work these things out before making the broker run around wasting everyone's time.
2) get a written buyer agency agreements
3) Putin the agreement a unilateral cancellation clauses which outlines the conditions either party agree upon  to terminate the agreement.