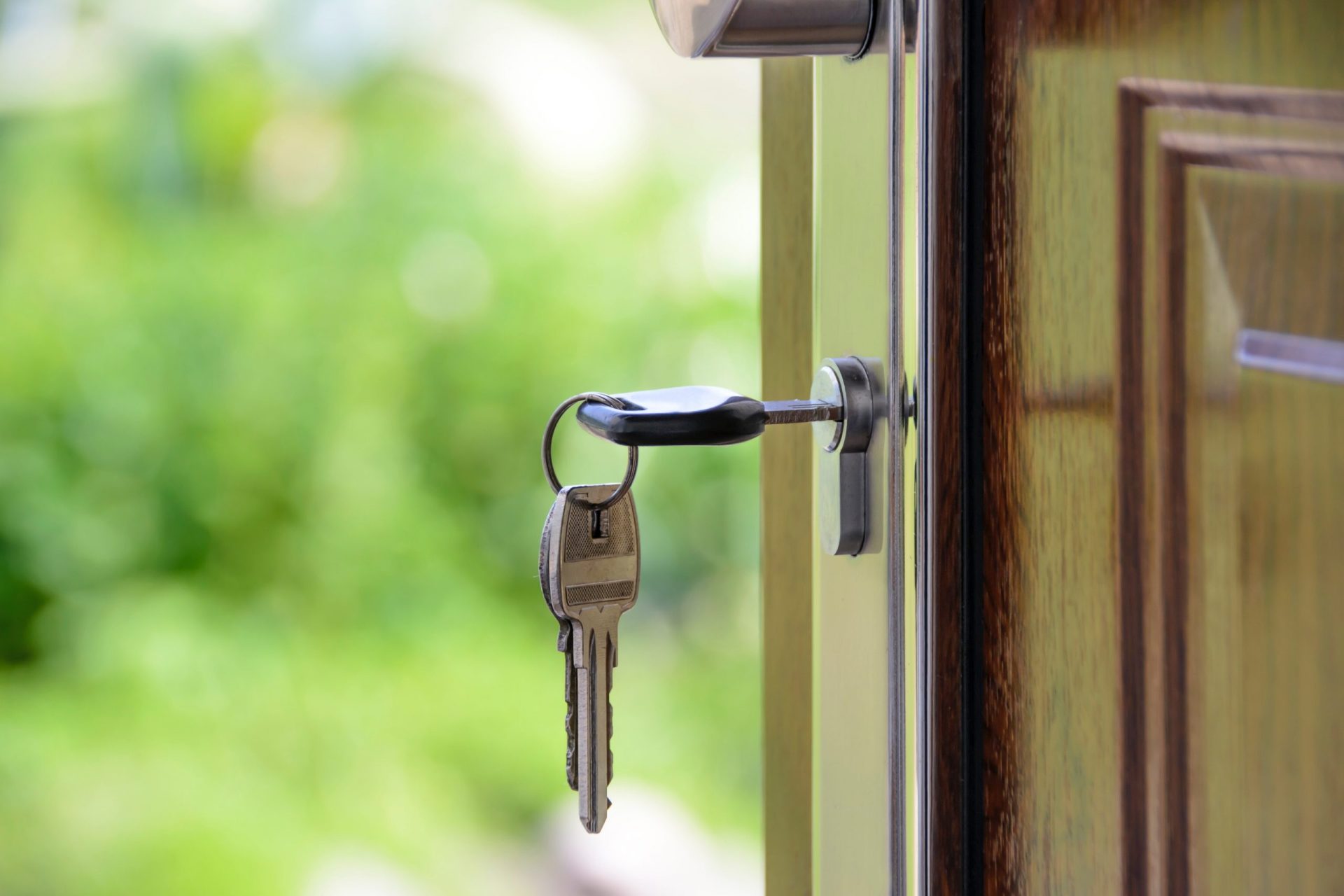 Homeownership is by far the top indicator of a good life. It is the American dream. Towards the end of 2019, some potential buyers were preparing to become homeowners. However, the year 2020 didn't exactly start right, with calamities here and there, and topped by the coronavirus outbreak in March.  People were forced to put their home-buying plans on hold but came rushing back into the market in the summer and fall of 2020.
The American Dream is the belief that anyone, regardless of where they were born or what class they were born into, can attain their own version of success in a society where upward mobility is possible for everyone. The American Dream is achieved through sacrifice, risk-taking, and hard work, rather than by chance.
~ Investopedia
Top 5 Benefits That Come from Homeownership
Apart from being a good investment, owning a home offers other immeasurable benefits. For instance, as a homeowner, you have control over your environment. Not only can you change your home to meet your needs, but you also aren't subject to the terms of a lease or a landlord. It also provides the emotional and financial security that comes from knowing that your yearly house payment will remain constant compared to rental payments, which can increase annually.  Some new homeowners underestimate the costs of maintenance because of the additional hundreds of dollars a month but keep in mind that the repairs or addition to basics will be an investment in your own property.
So, apart from the boost in confidence of knowing your expenses and having a place to call your own, below are some of the benefits a potential homebuyer should seriously take into account:
1. Significant Tax  Deduction.
President-elect Joe Biden proposed a tax credit of up to $15,000 for first-time homebuyers.  He believes the tax credit should be permanent and that homebuyers may receive the tax credit when they make the purchase instead of waiting to receive the assistance when they file taxes the following year.
National Association of Realtor's Chief Economist, Lawrence Yun recently explained, the homebuyer tax credit he proposed as a candidate would help Americans cover their down payment costs and is likely firmer assurance of government guarantees to mortgages backed by Fannie Mae and Freddie Mac.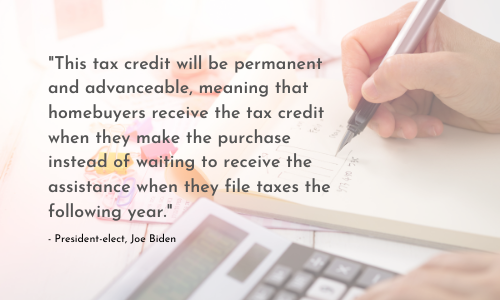 2. Property Price Appreciation. 
Real estate is a great investment. You can make money through rental income, appreciation, and profits generated by business activities that depend on the property. And almost always, the real estate value tends to increase over time, and with a good investment, you can turn a profit when it's time to sell. Rents also tend to rise over time, which can lead to higher cash flow.
3. Inflation Hedge.
"The inflation hedging capability of real estate stems from the positive relationship between GDP growth and the demand for real estate. As economies expand, the demand for real estate drives rents higher. This, in turn, translates into higher capital values. Therefore, real estate tends to maintain the buying power of capital by passing some of the inflationary pressure on tenants and by incorporating some of the inflationary pressure in the form of capital appreciation." ~Investopedia
4. Helps Build Credit, Equity, and Wealth.
Paying your mortgage monthly on time is like hitting three birds with one stone as it helps build your credit, home equity, and wealth. Real estate equity is the market value of the property. So the lower the amount owed on the mortgage, the more that property becomes an asset. Assets can help increase cash flow, generate profit, and build more wealth.
5. Power to Borrow and Move Up. 
Real estate investments generate money and money means power. A home can be used as collateral to secure a loan for a second home or another real estate investment.  Or you can sell the property and use the money to pay for the new purchase.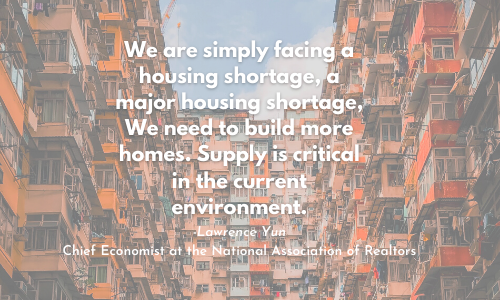 NAR reveals that a majority of Americans – both owners and renters – still believe in the importance of homeownership. That's according to a study conducted by Fallon Research & Communications Inc., which reveals that 91 percent of owners and 72 percent of renters believe owning a home is a good financial investment. As people age, their beliefs in the value of homeownership seem to be reinforced, according to the survey's results. The study found that 69 percent of people ages 18-29, 76 percent of people ages 30- 44, 81 percent of people ages 45-59,  and 86 percent of those over 60 believe homeownership is a good investment. The study also revealed that 68 percent of renters agree that homeowners experience a better quality of life due to more stable communities and greater pride in their neighborhoods.
Major Effect of the Housing Shortage
The United States suffers from a severe housing shortage. In a recent study, The Major Challenge of Inadequate U.S. Housing Supply, we estimated that 2.5 million additional housing units will be needed to make up this shortage. Our earlier study used national statistics, treating the United States as a single market.
– FreddieMac Feb . 27, 2020
Many of us hope to purchase within our financial capacities. This year, even with very low-interest rates, the lack of market inventory makes that opportunity a moving target as prices continue to soar. So it's not surprising that bidding wars are happening in many areas in the US. According to  Javier Vivas, Director of Economic Research at Realtor.com, "Some markets are overvalued. The growth of prices in a recession is pointing in that direction.  Some markets are seeing increased risks of price corrections."
The housing shortage and the pandemic are two of the major contributors to why buyers can't afford the current real estate market. Sadly, the US has not fully recovered from the housing recession in 2008. The recession shut down many small residential construction companies that help build real estate properties. Moreover, the pandemic made the situation worse as it hit more establishments that manufacture the supplies needed for real estate constructions.
The law of supply and demand is clear, when there's a high demand but low supply it equals higher prices. Hence, an expert suggests giving attention to the current zoning laws as it may somehow help address the housing shortage. The construction of more multifamily residential buildings, as opposed to single detached homes, sounds plausible looking at the current situation.
Joe Biden won the recent presidential election as the country's 46th US President. His win sparked hope for many, especially first time home buyers, who may benefit from his housing plans. As President, he plans to invest $640 billion over 10 years.  Biden hopes to do this by:
Ending redlining and other discriminatory and unfair practices in the housing market.
Providing financial assistance to help hard-working Americans
Increasing the supply, lowering the cost of homes.
Pursuing a comprehensive approach to ending homelessness.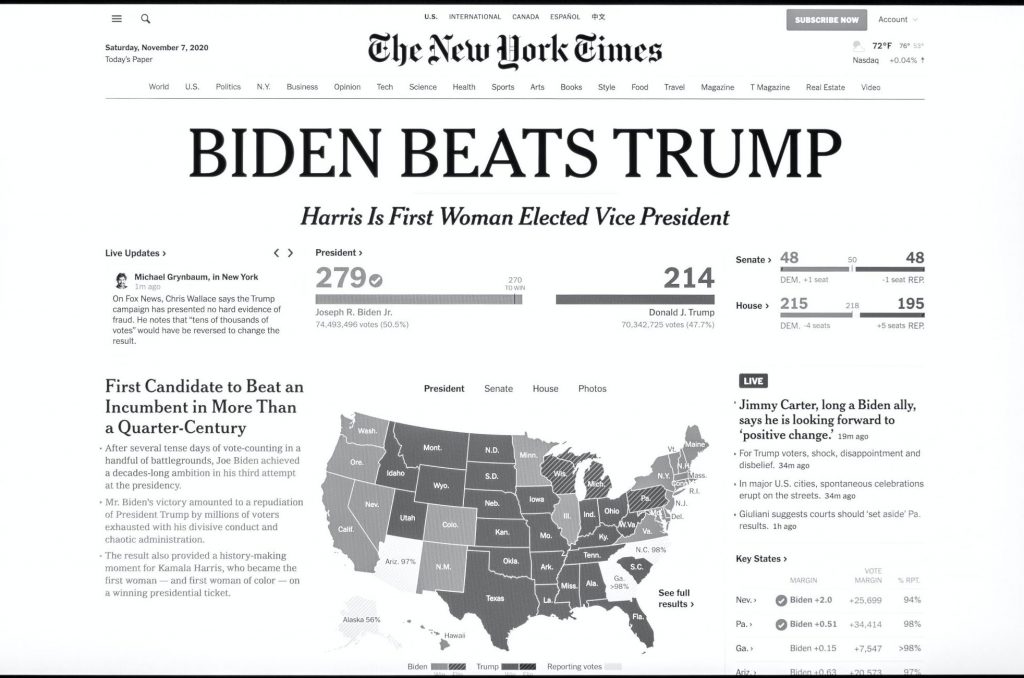 Americans face housing challenges in different rural and urban communities across the country. Hence, the goal is for every American to have access to housing that is affordable, stable, safe, and healthy, accessible, energy-efficient, located near good schools, and with a reasonable commute to their jobs.
See the goals below in detail:
Affordable – taking up no more than 30% of income so they have money left over to meet other needs;
Stable – providing families with the consistency they need to maintain jobs, perform well in school, and develop social networks necessary for well-being;
Safe and healthy – protecting families from environmental and social risks from polluted air to lead contamination to gun violence;
Accessible – meeting the needs of individuals with disabilities so they can live in their communities;
Energy-efficient and resilient – reducing our greenhouse gas emissions and withstanding the impacts of climate change; and
Located near good schools and with a reasonable commute to their jobs.
Want to Become a Homeowner?
The National Buyers Agent Association has a network of top-rate fiduciary buyers agents and brokers. These experts can provide free consultation services anywhere you are in the United States. Simply communicate your needs by filling out the online form where you can get immediate results. Also, make sure you get at least two recommendations. Also, the association manager, Kathleen Chiras, and her staff will make it a point to contact you back as soon as possible. For faster access to top buyer agents, fill out the form or call 800-383-7188, Mondays through Sundays. The service is constantly adding new home-buying videos, so check out our YouTube channel today! See you there!
Check out the A+ rating the service has with the Better Business Bureau here: https://www.bbb.org/us/co/evergreen/profile/association-management/skyfor-inc-1296-90275771/customer-reviews