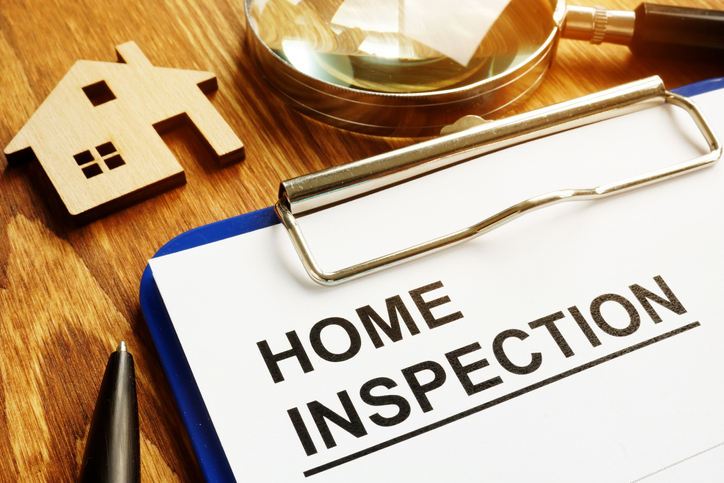 Learn the top 5 useful resources for property buyers
This resource guide for property buyers will give valuable advice on how to achieve a smooth transaction when purchasing a property..  The National Buyers Agents Association provides a useful guide on at least 5 top useful resources for property buyers. Above all, with a large amount of money involved in a property sale, it is comforting to have someone – your buyers agent–who is familiar will all the different aspects involved in the transaction to assist in the home buying process.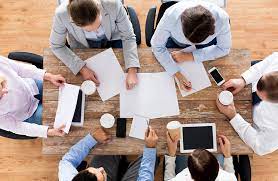 "A Consumer who is knowledgeable and knows the right questions to ask will have the most control over the transaction and most likely have a happy outcome."
–       Kathleen Chiras  –
Association Manager, National Buyers Agent Association
1. Mortgage Brokers
Brokers and agents are familiar with numerous local mortgage lenders with proven track records.
A good lender recommendation will involve:
I. multiple lenders and diverse programs that can accommodate even the most complicated borrowers.
II. Efficient processing and underwriting that provides loan commitment one to two weeks prior to closing (no last-minute big lenders that are too busy to look at a file).
III. Above and beyond customer service; competitive interest rates and lock programs; and timely funding for closing.
Get a recommendation from someone you trust.
✔  Your friend, family member, and co-worker may have good things to say or bad things to say about the lender they used. Both of these are valuable because they help you get a better idea of what your options are.
✔  Your Realtor is also an excellent resource for lender recommendations. If you choose an agent, you will benefit from his or her insight into lenders.
✔ Agents help numerous clients purchase homes throughout the year, so they are usually up-to-date on lender's their clients liked, and the ones they didn't like.
✔ A real estate agent can explain the services lenders provide. Sometimes the lender can be great, but the mortgage officer is not. You want cohesion with both the lender and the agent that represents them.
2. Real Estate Attorneys
Firstly, an attorney MUST specialize in real estate. With all the potential legal issues that can arise, an experienced attorney can make or break a transaction. Secondly, an attorney must have experience with short sales, foreclosures, court-approved sales, investments, leasing, local governance and other complicated scenarios. Communication is vital with all parties, and attention to deadlines is absolute.
Most common legal document lawyers can help draft:
Your sales contract/purchase agreement
Lease
Eviction notices
Title documents
Mortgage contracts and documents
Title and deed transfer documents
3. Home Inspectors
An experienced home inspector has to have a good balance between identifying potential issues with a home's condition and avoiding the "alarmist" attitude.  Whether it kills a deal or not,  clients should expect to get a thorough and unbiased inspection and introduction to their potential home. Importantly,  an inspector should work well with clients explaining in understandable terms what is good and what needs work. 
4. Environmental Contractors
Specialists in testing, mitigation, and remediation of radon, mold, lead, asbestos, soil, well and septic, water, and air quality should also be in your repertoire of recommendations.  These may be more or less important depending on the property location and age.
Not only contractors may become your greatest, but also asset in the success and satisfaction of a deal. Their knowledge, timeliness, and customer service are vital. Those issues can be scary for all parties, and their commitment to the best possible resolution is what sets them apart.
Trade Contractors
Every agent gets requests for local painters, handymen, plumbers, electricians, carpenters, engineers and architects, roofers and exterior, landscapers, flooring, remodelers, designers, furnishings, and much more. Internet review sites are resources that show previous positive experiences people have had with trade contractors.  Many people use their community's local Facebook group.
5. Homeowner Insurance
With so many insurance companies to choose from, you may be best suited to use your current insurer to "bundle" policies for the greatest discounts. However, not all insurance companies will offer policies for vacant homes, investment properties, land, vacation homes, historic homes, etc. A full-service,  competitive insurer with a great reputation is the way to go.
6. Community Information
Moreover, School ratings, taxation, utilities, municipalities, park districts, crime statistics, emergency services, health care providers, community groups, public transportation, libraries, shopping, etc. are always useful to homebuyers. Ask your agent for the best online resources or their packet of community resources
7. Buyer's Agents
Besides the usual listing, marketing, home search, and transaction coordination that a real estate agent normally does, your agent should be your point of contact for current market information, area expertise, home improvement, and staging recommendations. Agents advise on strategic pricing and offer top negotiation skills to help you get the best chance at a successful closing.
Need An Excellent Buyer Agent to help you Move from Out-of-State?
The National Buyers Agent Association has a network of top-rate fiduciary buyers agents and brokers. Buyer agents mostly have well-established connections to other business professionals who can help make your move less stressful. Simply communicate your needs by filling out the online form where you can get immediate results. These agents will also be able to provide useful resources for property buyers.
The association manager or a staff member will contact you as soon as possible. For faster access to top buyer agents, fill out the form or call 800-383-7188, Mondays through Sundays.
Check out the A+ rating the service has with the Better Business Bureau here: https://www.bbb.org/us/co/evergreen/profile/association-management/skyfor-inc-1296-90275771