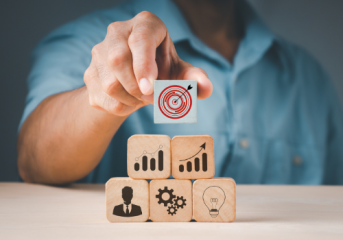 Colorado real estate consultants have answers for you. The Colorado Exclusive Buyer Agents Association provides weekly summaries of the hottest investment tips provided by the radio show hosted by Barry Miller on Saturday mornings, called "Vestera". Barry, a REALTOR himself and an active investment advisor for purchases all across the US is considered "The Father of buyer agency" We combine this information with our own research to provide real estate investors with the best tips and strategies to make a profitable Colorado investment purchase.
The  Vestera real estate show where these points are considered airs 8-9:00 am every Saturday out of Denver CO on KHOW radio. This is a free consultation in Colorado
What does a real estate information consultation session look like?
It can vary depending on the specific context and the individuals involved. However, here's a general outline of what you might expect during such a session:
Introduction: The consultation begins with introductions and an overview of the purpose of the session. The real estate agent may ask the client about their specific goals, needs, and concerns to understand their requirements better.
Market Insights: The real estate agent shares relevant market insights, such as recent trends, local market conditions, pricing dynamics, inventory levels, and other factors that could impact real estate transactions. They may provide data, statistics, charts, or reports to support their analysis.
Property Analysis: If the client has specific properties in mind or wants advice on potential investments, the real estate agent may evaluate those properties and provide insights into their value, potential returns, risks, and suitability based on the client's goals.
Recommendations and Strategies: Based on the client's goals, preferences, and the information discussed, the real estate agent may provide recommendations and strategies. They might suggest alternative options, specific areas to focus on, negotiation tactics, or steps to take to achieve the client's objectives.
Q&A and Discussion: Throughout the session, there will be opportunities for the client to ask further questions, seek clarification, and engage in a discussion with the real estate agent. This allows for a more interactive and personalized experience tailored to the client's needs.
Buyer agent members of CEBAA are required to tell us on their profile if they have expertise in investment properties. When you fill out our member inquiry form, please indicate your preference for purchasing an investment property. Then, our results page will only provide Colorado buyer agents who have told us they are happy to work with investors.
"What should consumers consider when considering a real estate investment property?"
Safety and security of what could be a high net return investment.  The return on the actual money invested could have  return rates as high as 40, 50, 60 percent, and above per year, according to the radio show's host, Barry Miller
It may help you achieve economic independence
A positive cash flow reduces stress
"What should a consumer AVOID during a real estate consultation session?"
Lack of preparation: Consumers should come prepared with relevant questions and information about their needs, preferences, and budget. Failing to prepare may lead to a less productive consultation and result in missed opportunities.
Unrealistic expectations: It's important to have realistic expectations regarding market conditions, property prices, and availability. Unrealistic expectations can lead to frustration and disappointment during the consultation process.
Relying solely on the consultant's opinion: While a real estate agent can provide valuable insights, it's crucial to conduct independent research and gather multiple opinions. Relying solely on the consultant's advice without verifying the information can lead to misguided decisions.
Not asking relevant questions: Failure to ask important questions or information can result in a lack of clarity and may lead to regrets later on.
Remember to choose a real estate professional with experience in investment properties and a solid track record. Conduct interviews and ask for references to ensure you find the right agent to assist you in your Colorado investment property search. Consumers can access a list of interview questions to ask here: https://buyeragentsearch.com/how-to-choose-a-buyers-agent/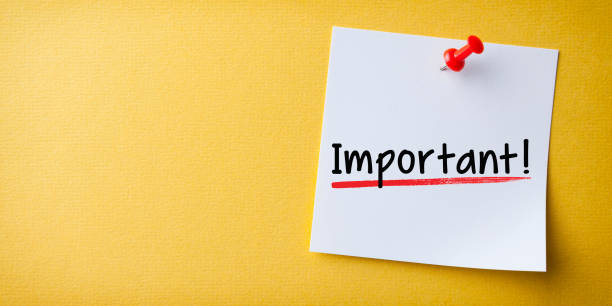 During and after a real estate consultation, there are several important things to remember.  Here are some key points to keep in mind:
Take notes: During the consultation, jot down important details, recommendations, and any questions that arise. These notes will help you remember important information later on.
Clarify your goals: Clearly communicate your needs, preferences, and budget to the real estate agent. This will ensure they understand your requirements and can provide suitable options.
Ask questions:  A real estate agent is there to provide guidance and expertise, so make the most of their knowledge.
Trust your instincts: Real estate decisions can be significant, and ultimately, you should feel comfortable with the choices you make.
Get the best tips and tools for home sellers and home buyers with the top real estate agents
The National Buyers Agents Association has a network of top-rate fiduciary buyers agents, as well as a resource of good listing agents. Good listing agents will be skilled in getting you top dollar for your home. Buyer agents mostly have well-established connections to other business professionals who can help make your move less stressful. Simply communicate your needs by filling out the online form where you can get immediate results.  Also, the association manager, Kathleen Chiras, and her staff will contact you back as soon as possible. For faster access to top buyer agents, fill out the form or call 800-383-7188, Mondays through Sundays. The service is continually adding new videos on the home buying and home selling process and real estate consultation, so check out our YouTube channel today! See you there!