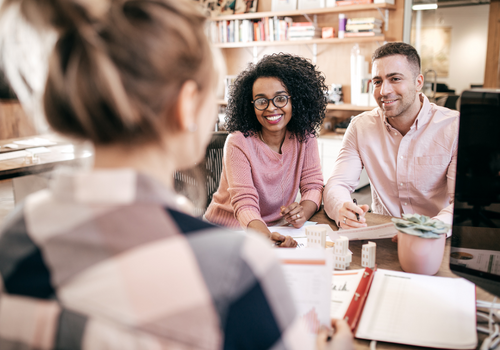 The National Buyers Agents Association talks with many people each day who are considering a home purchase. These people often say they want " a buyer agent near me " whether they are from California, Florida or Texas.  It is a concern that home buyers share in all states whether they be first-time homebuyers or they have purchased many homes.
Many of us choose the option of  "near me" on our phones when we are seeking any local service.  So exactly how important is that  with regards to the important decision of choosing a buyers agent amongst the 1.4 million US licensees? Even many cities have thousands of agents to choose from. Take a look at vetted and reviewed association members agents near you on our 50-state associations member page.  You may also get a list of member agents on our inquiry page by submitting a simple form that indicates your preferences.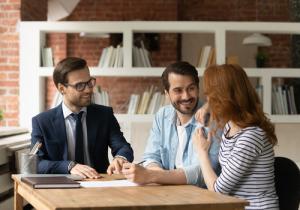 We often tell people that the concern about finding a good local agent makes sense since most agents will work best within a one hour drive of their office. Keep in mind that many agents work out of their homes so company's headquarter's office location may not provide a good understanding of that agent's local knowledge.
Typically one will find that exclusive buyer agents — those who specialize in working only with buyers — will go a bit further because they only make money on the buy side of the transaction. Some exclusive buyer agents in Massachusetts claim they cover the whole state! This broker must truly convince his buyers that his team has the tools and skills to negotiate a property that is a 3 hour drive away.  With the virtual tools we have available to us these days, that may not be so difficult as in the past.  Some buyers completely trust their agents to do the legwork and will even buy sight-unseen from out of state.  It is of course better to be on-site to get a feel for the home and neighborhood.  However, some investors know that if the numbers add up and there is a good inspection, they don't really need "a buyers agent near me".  Expertise in choosing the right investment property becomes more important than where the agent works.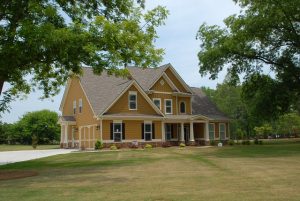 We sometimes talk with some high-end buyers who are convinced that the agent's office must be located in the exact neighborhood of interest.  This thought comes with the assumption that they might be more familiar with properties there and have quicker access to new listings.  However, that is not typically the case.  A good buyer's agent will have knowledge of many neighborhoods and how they compare with the target one.  They have access to objective analytical tools to evaluate properties and compare them with like homes nearby or in other neighborhoods.  The skills, knowledge and experience of the agent trump where their office is physically located.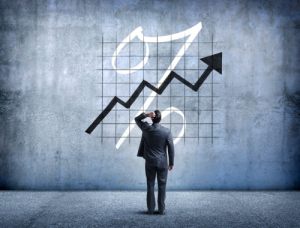 Additionally the agent's verified status with the association provides a level of confidence to buyers that they can expertly serve the areas they list on their profiles.
Many people are confused about the definition of REALTOR, and so decided to issue a report that explains it.
The word REALTOR, also denoted as REALTOR; or  Realtor® is a trademarked word owned by the National Association of Realtors®  to differentiate licensees who are members of its national association.  The truth of the matter is that almost all real estate licensees, whether they are in the state of CA, FL or TX or any other state are in fact REALTORs because that membership is typically required to access the local multiple listing service (MSL). In most states, the MLS is maintained by local boards, who in turn require membership in their state association of REALTORS as well as the national group.
Thus, when consumers say they want a REALTOR near me, they are really using the term in the same way as many of us use the word "KLEENEX" –very generically. The term itself does not differentiate one agent from another, nor a buyers agent from a sellers agent or a designated agent from a transactional broker.  All of these agent statuses are actually not a person either, but rather a role that those agents offer to play for the consumers who engage them.  These roles are where the "devil is in the details" because they can change depending on whether a buyer consumer is interested in a listing that is located within the firm or outside of it.  See a funny video that explains this difference here:
Consumers of real estate may also visit the Buyer Agent Search agent finder page or see the 2023 price trends with deeper analysis by REALTORS in CA, or REALTORS in FL or REALTORS in TX. Price trends and REALTOR buyer agent association members may be found by going to the state associations pages
The National Association of Realtors or NAR states its specific definition of the term in this way:
"The term REALTOR® has one, and only one, meaning: REALTOR® is a federally registered collective membership mark which identifies a real estate professional who is a member of the NATIONAL ASSOCIATION OF REALTORS® and subscribes to its strict Code of Ethics."
See this link to go directly to the NAR site: https://www.nar.realtor/membership-marks-manual/definition-of-realtor
So when someone says they are "looking for a REALTOR near me", they haven't really narrowed the field very much.  A recent article in the local Denver paper Westword, says that Denver has many more real estate agents than real estate listings, and perhaps as many as ten times more! On any one day, Denver may have over 2,000 listings in its MLS.  The state regulatory agency states that active agents number about 21,000.
With that many REALTORS to choose from, doesn't it make sense to select ones who have been favorably reviewed and vetted for over 20 years?  If you are thinking of buying real estate in any city in the US, Canada, or Costa Rica, feel free to find a top buyer or seller agent and the tools to choose the best by submitting the no cost, no-obligation inquiry form on this site.