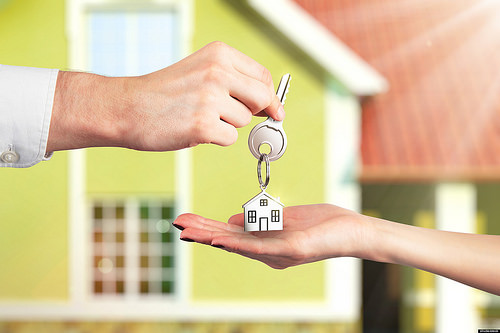 Want to know how you can buy a house in Florida from out of state? Read on!
We've always said that buying a home isn't a walk in the park. One of the factors that may make the process a little more challenging is when you're coming from out-of-state. For example, from New York or California to Florida. Moving to a newly purchased home always posts some challenges. Locally, moving your stuff from your old house to the new one that is nearer feels a little less complicated than that of moving from out-of-state. The good thing is, it doesn't need to be that way.
So, how can you buy a house with your buyers' agent in Florida (or anywhere in the US) from out of state and still make the experience smooth and enjoyable?
Buyer Agent Search has been in the business for over 20 years and has helped thousands of real estate consumers who are moving from out of state to anywhere in the US. The service specializes in recommendations of highly skilled, experienced, and well-connected local buyers agents where the buyers are looking.
Watch and listen to one of Buyer Agent Search's Top Exclusive Buyers' Agents as she talks about how a family from out-of-state can move quickly to Orlando, Florida:
In summary, the key takeaways for anyone interested in buying a house in Florida are as follows:
Buyers must have a firm decision in place about buying as this helps eliminate the stress of being indecisive and be able to start the home buying process quickly.
This decision starts with a pre-approval, which means all pertinent documents are turned in to your lender. If you haven't got a lender, your local buyers' agent may be able to refer you to a local lender who'll be happy to assist you in the pre-approval process.
Buyers must have proof that cash is ready and available if paying in cash. This is commonly referred to as "proof of funds".
Once the search starts, both the buyer and their agent must study comparative analysis reports to make sure that the seller's asking price is reasonable.
How You Can Move From Out-Of-State and Securely Buy A House
* Be Diligent With Your Research
Use available resources to help you gain knowledge about the home buying process. Due to Stay-At-Home Orders, you'll have to maximize the use of your gadgets, computer and the internet to get the right information online. Essential services include Real Estate in most states. Still, be sure to follow your local guideline on real estate essential services.
Decide on the place and study the community for its pros and cons. Imagine how your daily life will be in that area and note what may cause trouble.
Whether or not the move is specifically for job relocation, it's best to see if career opportunities are promising where you want to move. As the saying goes, "change is constant". Also, if you have children or are planning to take up some studies, don't forget to look into the schools and universities and check your options to see if they fit your academic needs.
Affordability and safety are almost always on top of a buyer's concerns, especially for families who are living with children and elderlies.
If you're moving because of job relocation, your company may already have a relocation program in place to help you with the out-of-state move. In these cases, sometimes you still have the option to use your own buyer's agent, and in others, payment for the move by the company is contingent upon using the company's chosen agent. Just do your due diligence and be familiar with the process.
"The median home value in Florida is $252,309. Florida home values have gone up 3.6% over the past year and Zillow predicts they will fall -1.5% within the next year. The median list price per square foot in Florida is $170. The median price of homes currently listed in Florida is $299,000 while the median price of homes that sold is $247,600. And the median rent price in Florida is $1,780."

– Zillow
* Determine Your Basic Preferences
Check out this video for the median price in Orlando, Florida:
Be realistic with the price range. Check online resources like Zillow or your chosen buyer's agent for the current real estate market trends per state. For example, according to Zillow, Florida's consumers' real estate market shows that the median price of homes currently listed in Florida is $299,000 while the median price of homes that sold is $247,600. With that information, it would be ideal to put your price range anywhere between $250-300K when you start looking for houses.
Decide what property type will be good for the size of your family. If it's an investment property, decide base on the business' requirement.
List your "needs and wants". Most buyers sometimes get overwhelmed with what they think is good to have and are unable to decide. To save time and avoid regrets, have a sit-down with the family members, and list what matters most to have. Then keep a list of the wants as a secondary list. When you have to cut a "want" to fit your budget with available properties, it will be less painful than cutting a "need". Later on, you'll have the opportunity to discuss this with your hired buyers agent. So make sure you are ready with this when you meet with the local expert. Know that the lists will probably change over time as you become familiar with the market.
Know how you can fund your home purchase. We have recently released a guide where you can get a better understanding of mortgage loans.
Keep in mind that all these are part of your initial research. There will be more of it, once you start to work on your requirements.
It is a critical first step in the home-buying process. While you can do your own research, it is best to have an expert guide you all throughout the process. The consults from start to end won't cost additional fees. So make sure to take advantage of the free services early in your process, and know their fiduciary duties.
A great buyer agent will include contingencies in the negotiations contract to protect their buyers' interests. Discuss this thoroughly with your agent and avoid being trapped in a property that you're not entirely happy with.
Also, your buyer agent will be your expert guide all throughout the process from home showings, property inspections and appraisal, negotiation, and closing.
One of the benefits of having an experienced agent is that they can be a source of referral for other professionals you might need. Among those are local lenders, inspectors, and renovations specialists.
TIP: Check out our definitions page for more information about agent designations and certifications. The Accredited Buyer's Representative (ABR®) designation is for real estate buyer agents who focus on working directly with buyer-clients at every stage of the home-buying process. Reach out to Buyer Agent Search for top-rate fiduciary buyer agents if you're looking in Florida or anywhere else in the US.
* Visit the Property Prior to Purchase
Make sure that you give home showings your full attention. At this time, only virtual showings are available, or showings with specific instructions that must be followed for the health and safety of buyers, real estate agents, and sellers. Don't bring kids to the showing or if it's going to be a virtual tour, find a space in the house that's free of distraction.
Take note of the general vibe. Is it your ideal neighborhood? Do you see yourself living in that house? Is it the layout right for your family?
Feel free to ask your agent any question that comes to mind. This is how you can gauge the property's potential. So, unleash your curiosities and get your answers. After all, the home might just be the biggest investment you'll ever make in your entire life. Make sure it counts and that you can live in it for a long time.
Take advantage of home inspections and don't easily forego the process. An inspection contingency should be part of any offer. These experts provide in-depth reports about structural and mechanical issues that you won't easily get from your own research. They can educate you about problem areas of the property that will impact your offer terms. They will also give you insight into how you can maintain your home moving forward.
Don't be pressured into buying if the benefits don't add up.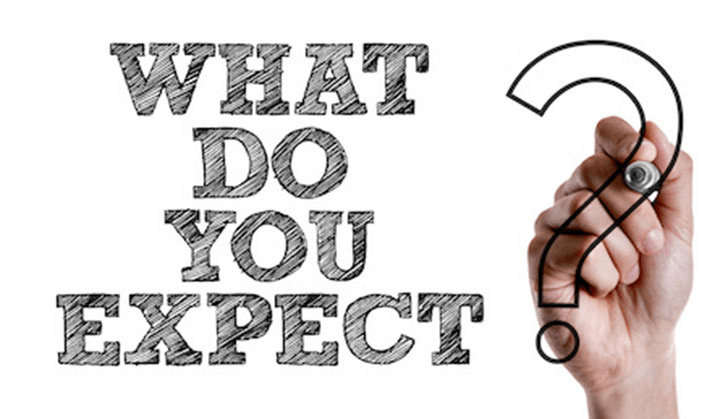 * Protect Yourself
The truth is, not all real estate agents are created equal. Most will function with the highest professionalism and integrity, but there are also those who may take advantage of buyers who may lack the experience in buying and knowledge about how a real estate transaction should go. An example might be those agents who will push their buyers to get a property they cannot afford so they can earn more commission.
The Buyer Agent Search by SkyFor is one of the safest ways to get connected with fiduciary agents who will put your best interest above their own. Also, the service provides third-party oversight to make sure that buyers get the best assistance and are treated with respect. The network's agent performance are reviewed and rated on a regular basis. Those who do not meet the association's high standards are removed from the network's list.
Avoid directly contacting the seller's agent. Their loyalty is to the seller, not to you, as a buyer. Your buyer's agent will serve as the intermediary and advocate on your behalf. In your selection interview, ask how they will get paid as your buyer agent. Be prepared by understanding first how this process generally works at https://homebuyerscolorado.org/how-colorado-buyers-agents-get-paid/
9 of The Best Places To Live In in Florida 2020
I've heard and read a lot of good things about Florida. As a matter of fact, I came from out of state to Florida for a vacation there in December 2019. Florida is among the most popular states in the US. It's easy to see why many find it inviting. The weather mostly gives the summer vibe and the beaches complete the scenery of a laid-back lifestyle.
The following are some of the major towns in Florida:
Jacksonville
Tallahassee
Gainesville
Orlando
Miami Beach
Coral Gables
Port St. Lucie
Tampa
St. Petersburg
Check out our network of Florida Buyer's agents to select one or two who service your FL area of interest here: /associations-and-real-estate-agents/florida-buyers-agents-network/
Find The Best Buyer Agents Now!
For consumers who need a local expert's guide, feel free to pick an agent here: Buyer Agent Search. Take advantage of the free consultations and get a list of buyer agent recommendations. The service provides assistance to anyone who is looking anywhere in the United States, Costa Rica, and Canada. Simply dial 800-383-7188 or fill out the online form. Kathleen, an advocate for buyers and a licensed broker herself including her team are ready to help. Call us and have the opportunity to work with top-notch Exclusive Buyer Agents. Also, don't forget to check out the many home-buying videos that are available on their YouTube channel. See you there!