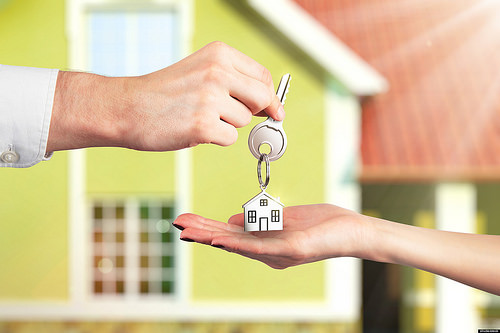 Want to know how you can buy a house in Florida from out of state? Read on!
People move to new states because they start a new job, want to live closer to loved ones or desire to live in a dream location. Planning your move to a new state is exciting. You begin your journey to the next chapter in your life and prepare to take on new experiences.
Can you buy a house in Florida if you live in another state? Yes! This guide to buying houses in Florida will give get you started searching for homes and investment properties in the Sunshine State from out-of-state. Check out these helpful tips and strategies to make your move seamless.
How You Can Move to Florida From Out-of-State
Florida remains a popular destination for people to call their new home. With warm weather, plenty of outdoor activities, world-famous theme parks, and beautiful beaches, it's a state that offers something to everyone. If you want to purchase a home in Florida but need some help navigating the buying process, check out some of the best ways to buy a house in Florida from out-of-state:
1. Do Your Research
The internet makes this easy to do from where you are now! We suggest starting with tourism websites like Visit Florida. In addition, check out the government websites for specific cities you are interested in. City websites contain information about parks and recreation areas, various services provided to residents, different businesses around the city, and specific laws and ordinances the city has in place.
Find the local chamber of commerce website or social media pages to see what types of attractions, events, and activities are going on in different areas. This information helps you familiarize yourself with the city and see what amenities are close.
Another method that can help you learn more about an area is reading local news articles. You'll learn about local events happening in the community, businesses to check out, residents making an impact on the city, and any crime occurring in the area. This information helps you determine if the city is a good fit for you and your lifestyle.
Use search engines to your advantage and check out school districts, parks, grocery stores, hospitals, restaurants, and other attractions in the city. Process, check out some of the best ways to buy a house in Florida from out-of-state. 
2. Narrow Down Your Preferences
Once you find a city that's a good match for you, it's time to determine what type of home you want. First, decide on a realistic price range for your budget and the area where you're searching. Median home prices vary across Florida. Houses closer to a big city or the ocean tend to cost more, while houses in towns far from bigger cities or in the suburbs tend to cost less.
You can research median home prices in your city of interest to help you gain a glimpse into the market prices. Additionally, if you go through the pre-approval process for a mortgage loan, you obtain a clearer idea of what you can afford in Florida.
Next, decide what type of home is right for you. Do you need a single-family home or a condo? A needs and wants list can help you decide on the types of homes that fit you best. List all of the features you need in your home, like the number of bedrooms and bathrooms, and other features that are a must. After you complete your needs list, make a list of the features you want in your home. These are features you would like, but it's not a deal-breaker if they're not included, like a screened-in porch, pool, garage, etc.
4. Hire A Florida Real Estate Agent
Hiring a reputable Florida Realtor® will help you out immensely when you're buying a house in Florida from out of state. You might be surprised to learn that the real estate laws in Florida vary from those in your current state. Lean on your agent's knowledge of the local regulations and their expertise in how to buy a house in Florida. A great real estate agent will look out for your best interest and guide you to properties that meet your prices range and needs.
Your real estate agent will also be the one to schedule showings, draft your sales contract, help with negotiations, and guide you through the entire home buying process. They know of the area and can send you homes for sale soon after (and sometimes before) they hit the market. Plus, brokerages like McCallion & McCallion go above and beyond to help you with virtual walk-throughs, attend inspections, and assist you on the ground, while you are in another state. That's why it helps to have a tried-and-true real estate professional to ease the stress of the out-of-state home buying process.
Check out this video for the median price in Orlando, Florida:
9 of The Best Places To Live In in Florida 2020
I've heard and read a lot of good things about Florida. As a matter of fact, I came from out of state to Florida for a vacation there in December 2019. Florida is among the most popular states in the US. It's easy to see why many find it inviting. The weather mostly gives the summer vibe and the beaches complete the scenery of a laid-back lifestyle.
The following are some of the major towns in Florida:
Jacksonville
Tallahassee
Gainesville
Orlando
Miami Beach
Coral Gables
Port St. Lucie
Tampa
St. Petersburg
Check out our network of Florida Buyer's agents to select one or two who service your FL area of interest here: /associations-and-real-estate-agents/florida-buyers-agents-network/
Find The Best Buyer Agents Now!
For consumers who need a local expert's guide, feel free to pick an agent here: Buyer Agent Search. Take advantage of the free consultations and get a list of buyer agent recommendations. The service provides assistance to anyone who is looking anywhere in the United States, Costa Rica, and Canada. Simply dial 800-383-7188 or fill out the online form. Kathleen, an advocate for buyers and a licensed broker herself including her team are ready to help. Call us and have the opportunity to work with top-notch Exclusive Buyer Agents. Also, don't forget to check out the many home-buying videos that are available on their YouTube channel. See you there!