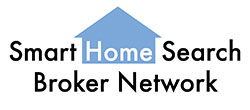 Skyfor, Inc. initiated the SmartHomeSearch broker network in 1995 with the aim of finding and referring the very best real estate agents for consumers. Agencies within this network include exclusive buyer agencies, where the company specializes in working only for the real estate buyer, as well as outstanding buyer agents within highly rated brokerage firms. See the links below for local real estate agencies and companies near you who have achieved top ratings and reviews in all 50 US states.
We began rating and reviewing our brokerage firms and the agents within them long before it became a popular selection criteria. Through the feedback of Consumers like you, we are able to offer you the best real estate agents.
The Smart Home Search staff strive to give consumers 2 or more choices. Our database is updated regularly with listings of the highest reviewed Real Estate brokerages in the country. Over time, "the cream rises to the top" to reveal the best real estate agents for each cities or counties in our directory.
All but the newest additions of brokerages into the SmartHomeSearch network are 10+ rated companies. A 10+ rating means that we have received at least 2 perfect ratings of "10" in a row from consumers. Additionally, our staff have assessed them as super-stars, so most of our brokerage companies end up being "10-star" broker companies. We thank you to perform your own assessment when you interview them.
While our primary focus is to bring you a great network of buyer's agents, we also have a good network of listing agents. The buyers agents will often know who in their community is a great listing agent, because they have seen them perform in an outstanding manner, especially when offers are negotiated.
Top agents in all 50 states.