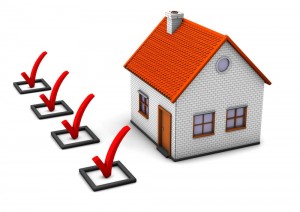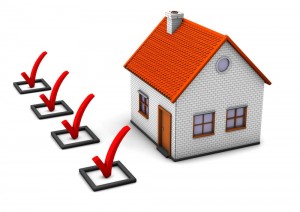 Buying a home is a big step! Whether you're buying your first home, your dream home, or your tenth investment property, yours will be a big investment. Having a  Home Buying Checklist will not only help narrow down your big-picture home buying goals but also will point you in the right direction. We know how important this is to you, and we have an army of experts to make sure we find the perfect property for your unique circumstances. Importantly, we know the market and love real estate, and we are here to help you throughout the buying experience.
Let us start with these Common Home Buying Checklist:
Home Buying Checklist 1: Know your underlying reasons for wanting to buy a home.
Why are you buying a house?
☐  Own a home – You can do what you want with the home. Choose the paint you like, pick out your favorite carpet, or put a fire pit in the backyard. These types of changes are often impossible when renting but when you own a home, you can design it as you please.
☐  Tax benefit – You can deduct the interest you pay on your mortgage from your taxable income. However, new homeowners with recent home loans tend to get the greatest tax benefit due to low-interest rates. Those with high incomes get the greatest tax breaks.  For investors,  many real estate expenses are deductible, providing great benefit to the homeowner.
☐  Rent increase – No more worrying about crazy landlords or rent increases,. Also, you'll be able to live in your home for as long as you like, and have a fixed payment each month for 15 or 30 years! No more unwelcomed surprises!
☐  Upgrade to a bigger place – Sell your home and avoid paying capital gains tax. After selling, you can upgrade to a larger home.
☐  Investment / Rent it out – Home prices in the U.S have risen 3 percent to 6 percent a year for the past 20 years, and as much as 15% per year in some communities.  Although no one has a crystal ball, that is likely to continue.  Of course, there are ongoing maintenance and expenses, However, if you buy a home now, you've got a relatively safe investment that is likely to grow.
☐  Retirement nest – Owning a home is more than just hype; it's the gateway to long-term and short-term financial success. Long-term, you'll build an equity nest. Also, it gives the owner and their family a sense of security and stability.
Home Buying Checklist 2: Know your Support Network.
Who is your support network?
☐ Co-Buyer – also called a co-borrower, is usually a spouse who signs the loan documents with the primary borrower.
☐ Adviser – someone who can help you with budgeting, or help reduce your debt.
☐ Co-Shopper – your buyer agent is likely on the top of the list to help you shop for houses. Also, the best person to know what are the best properties available in the market for you.
☐ Emotional support – buying a home is going to trigger different emotions. It's a big financial decision. So, you need to know who are the people who will be there when you need them.
Home Buying Checklist 3: Know the kind of property you are looking for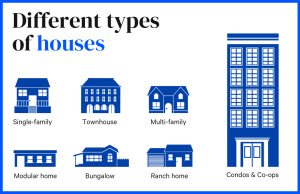 ☐ Single-family – an independent residential structure that sits on its own land. Usually, it is occupied by just one household or family and consists of just one dwelling unit or suite.
☐ Townhouse – are attached to one another, with each having at least one shared wall with adjacent townhomes. Commonly, townhouses are often uniform homes built in a distinct community that might have its own homeowners association.
☐ Multi-family – a classification of housing where multiple separate housing units for residential inhabitants are contained within one building or several buildings within one complex. Units can be next to each other or stacked on top of each other.
☐ Modular home – simply a home built offsite, in an indoor factory setting, to a local state code. In most cases, states have adopted the International Residential Code or IRC.
☐ Bungalow – a small house that is one story high.  Some have attic space that has been converted into a second-story bedroom. Bungalows with a short flight of steps may feature small verandas.
☐ Ranch home –  a single-story house commonly built with an open-concept layout and a devoted patio space. Ranch home designs often feature long, low-pitch rooflines and large windows along the front of the house. Other common features of ranch-style homes include sliding glass doors that open onto the patio or backyard, wide roof eaves, and an attached garage.
☐ Condos & Co-ops – are private residences in a multiunit structure that include ownership of commonly used property. Also, a co-op is a multiunit building, but that's where the similarities end.  A co-op owner has an interest or share in the entire building and a contract or lease that allows the owner to occupy a unit.
Home Buying Checklist 4: Know the factors you want to consider depending on your needs and wants
SEARCH FOR HOMES WHEREVER YOU ARE
When buying a home, start by making a wish list and setting a budget. After that, buyer agents can help you choose a lender to get you pre-approved for a loan, and then you're ready to start house hunting.
☐ Location – desired school districts, proximity to work, and most especially closeness to friends or family is a big need for most home buyers.
☐ Price Range – Getting your finances or pre-approved for a mortgage can help you determine just how much you can afford.
☐ Bedrooms, Bath, & Size – You should have some idea of how many bedrooms you will need. Also, the value of a home is estimated at the price per square foot.
☐ Age/Condition – You may be searching for an older home you can spruce up and make your own. Or, you may want something that's newer and in good condition.
☐ Features and Amenities – Things like a pool or a big finished basement may or may not factor into your thinking. However, they are at least worth considering.
Home Buying Checklist 5: Know who is the best person to represent you
WE'RE WITH YOU TILL THE END
The National Buyers Agent Association has a network of top-rate fiduciary buyers agents and brokers. Buyer agents mostly have well-established connections to other business professionals who can help make your move less stressful. Simply communicate your needs by filling out the online form where you can get immediate results.
The association manager or a staff member will contact you as soon as possible. For faster access to top buyer agents, fill out the form or call 800-383-7188, Mondays through Sundays.
Check out the A+ rating the service has with the Better Business Bureau here: https://www.bbb.org/us/co/evergreen/profile/association-management/skyfor-inc-1296-90275771
When you find a home you love, your buyer's agent will help you submit an offer.  Members of the National Buyers Agents Association are skilled negotiators that have developed expertise on how to get you the best price and value possible.