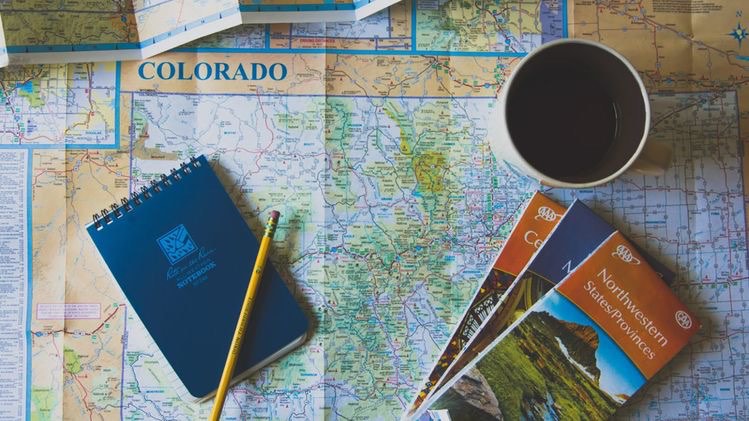 From breathtaking vistas and crystal-clear lakes to mile-high mountains and 300 days of sunshine, it's nearly impossible to choose the best cities to live in in Colorado.  Combine the scenic beauty with its exceptional job growth and it's no surprise that Centennial State is becoming the second-fastest growing state in the country.
Why move to Colorado?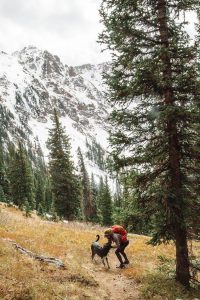 Nicknames "Colorful Colorado" for a reason, Colorado is one of the most geographically diverse states in all of the U.S. It's home to four parks and 11 national forests, offering countless rivers, high plains, desert lands, and some of our country's tallest mountains. But how do you decide if Colorado is right for you?
Click here to see the association's video for Homebuying Guide in Colorado.
Why you should consider looking into the best places to live in Colorado:
Natural Beauty
Colorado is world-famous for its natural beauty. With mountains, plains, canyons, deserts, forests, and lakes, the state is very adventurer's dream. If you move to Colorado, beautiful scenery would no longer be something you have to travel for. It will be what you wake up to every day.
Unmatched Weather
While it's not exactly an ideal tropical destination, Colorado sees 300 days of sunshine per year. That's over 3,000 hours of sun! With stunning mountains and breathtaking lakes, Colorado is a state that allows you to ski and swim on the same day. The winter season brings snow, but it's very mild.
Active Lifestyle
All of the best cities to live in Colorado have one thing in common: they're fit. With miles of parks, trails, and forests on top of local food and farm-table-to-table restaurants, it's easy to make your lifestyle a healthier one. Colorado even has the lowest obesity rate in the entire country!
Endless activities
What are the best things to do in Colorado? Everything! When residents say you'll never run out of things to do, they mean it. The state is so much more than outdoor activities. It's a performing art and cultural events hub, farm-fresh food paradise, craft beer destination,  sports haven and so much more. Colorado is exactly what you make it.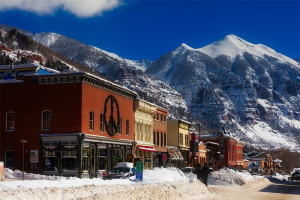 Best Cities to Live in Colorado
Colorado Springs
Residents of Colorado Springs share a love of the outdoors, contributing to the town's lowest obesity rate in the nation. Often dubbed "Colorful Colorado," the Centennial State is one of the fastest-growing states in the nation. In fact, according to World Population Review, the state had a yearly growth rate of 1.85 percent in 2010, making it the second fastest-growing state in the U.S. Its capital, Denver, is home to over 700,000 people and growing rapidly.
Per World Population Review, it ranks 11th on the list of U.S. cities with the most significant addition of residents. This explosive growth is a testament to Colorado's fantastic quality of life. The state's stunning natural beauty, progressive policies, and abundance of outdoor activities all make Colorado an irresistible place to live for the adventure-seeking crowd.
Loveland
Known as the Sweetheart City of America, Loveland is one of the best cities to live in Colorado. Serving as the gateway to hiking, biking, and camping in Rocky Mountain National Park, Loveland offers hundreds of recreational opportunities for outdoor lovers. The city offers more than 25 public parks, scenic golf courses, a water park, a dog track, and museums.
Loveland is worth a trip all on its own. Named one of the Best Places to Live by Money Magazine and US News & World Report, Loveland is located just 45 minutes from Denver and 30 minutes from Estes Park. Loveland's historic streets, immerse yourself in its artsy atmosphere and adventure in nature via easily accessible hiking trails.
Boulder
Boulder, Colorado is an incredible city known for its vibrant downtown areas dedicated to pedestrians, iconic flatiron rock formations overlooking the city, and a major historic university. The city is often overshadowed by Denver to the southeast and Rocky Mountain National Park to the northwest, but you can't skip out on Boulder during your vacation.
During your visit, be sure to hike a trail or two, explore the restaurants and shops along Pearl Street and visit Boulder Falls. This guide includes some of Boulder's best hiking trails, stunning scenic drives, delicious vegetarian-friendly restaurants and a unique place to stay during your trip.
Castle Rock
Located between Colorado Springs and Denver, Castle Rock is a beautiful up-and-coming area that's been named one of the fastest-growing cities in the nation. Families move to the area for its excellent schools, low home prices, safe neighborhoods & parks, and great quality of life.
Castle Rock is made up of scenic beauty, including rolling hills, breathtaking mountain views, and a multitude of outdoor creation activities. The city even made a commitment to preserving its greenery.
Pros of Buying a Home in Colorado
The housing market. Since Colorado is growing at such a fast pace, residents who purchase a home can buy now and sell for more later.
Tax breaks. Here's some great news for homeowners. Colorado's property tax rates are some of the lowest in the country. No tax revenue goes to the government.
Cost of utilities. Colorado is also on the cheap side. Be sure to keep low utilities in mind as you determine your overall budget!
Is now the best time to buy a home in Colorado? See our article here to know more.
What do you think are the best cities to live in Colorado?
With scenic views, endless activities, and an amazing quality of life, it's no wonder so many residents are calling Colorado home. So, if you think you're ready to explore and breathe in that fresh, mile-high air, what are you waiting for?
If you planning on relocating to Colorado, we are here to help! The National Buyers Agents Association has a network of top-rate fiduciary buyers agents and brokers. They also have a great network of top-rated listing agents.  A top agent will mostly have well-established connections to other business professionals who can help make your move less stressful.
So, if you want to buy, sell, or even rent a house, contact us, and let us help you have a stress-free process. Simply communicate your needs by filling out the online form where you can get immediate results for fast access to top buyer agents, or call 800-383-7188, Mondays through Sundays.
Check out the A+ rating the service has with the Better Business Bureau here: https://www.bbb.org/us/co/evergreen/profile/association-management/skyfor-inc-1296-90275771