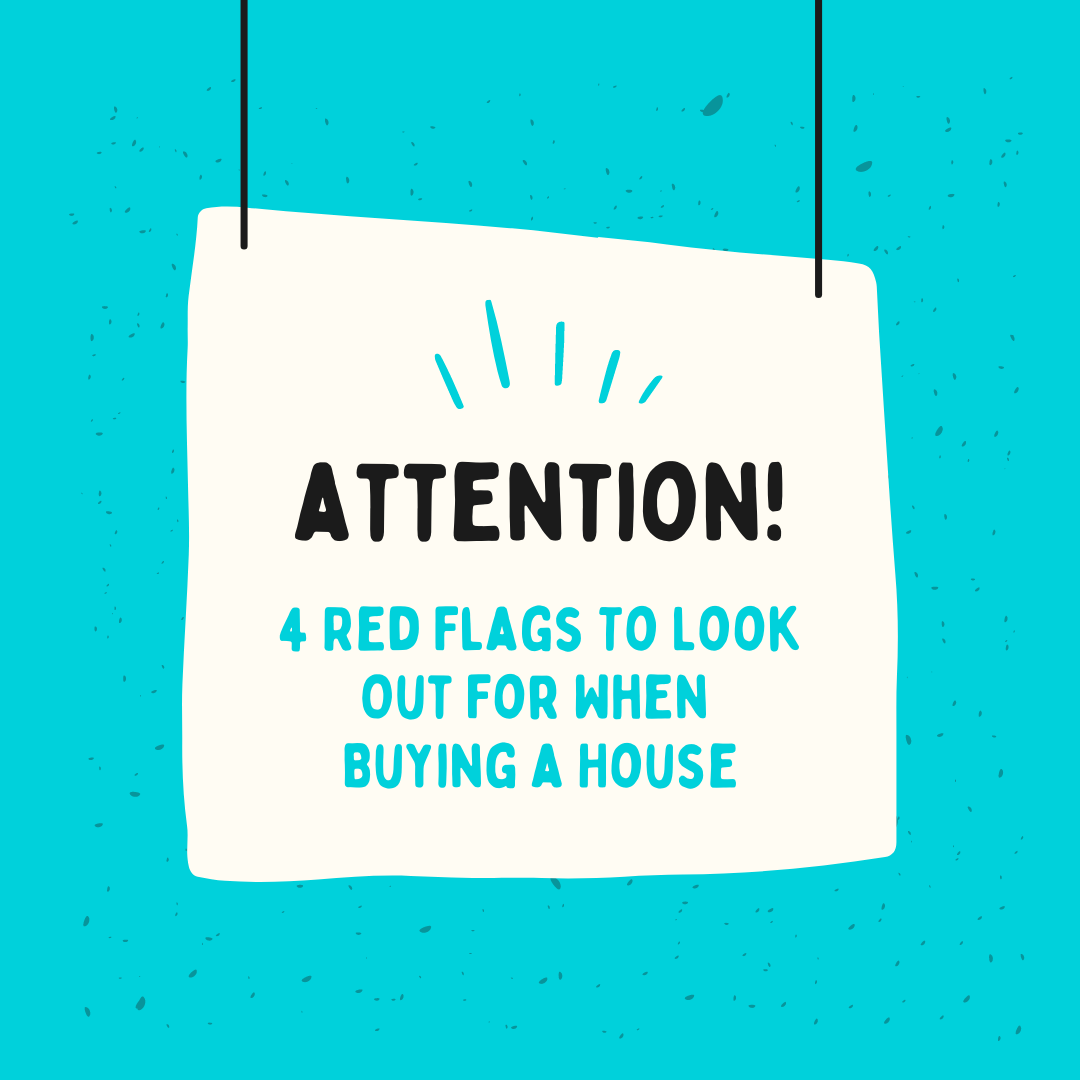 Buying a home is exciting and challenging. It is important to remember, that if something doesn't seem right, it probably isn't. If any of the top red flags are discovered it's extremely important that they are addressed prior to signing on the dotted line.  So, what are the top red flags to look for when buying a home?
Here are four of the most common red flags to watch out for before you set your heart on any potential property and claim it as your dream home. Keep an eye out for these red flags before closing a house.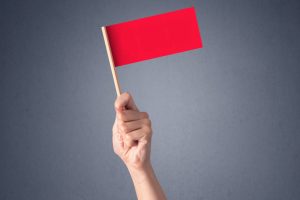 4 Red Flags To Look Out For When Buying a House
1.) There is a conflict of interest between the sellers and the agent. 
First, be wary if the sellers are using a family member, a business partner, or a good friend as their agent. Buying a home should be purely a business transaction and inviting loved ones to help mediate the process can be challenging. The sellers' agent, if closely involved with the sellers, may have a tough time fairly negotiating with your agent without trying to make decisions based on emotion, rather than reason.
2.)  The sellers have a contingency of finding a house of their own.
The sellers may put a contingency in your contract that says they have to find a home of their choosing. Be cautious if you see this. If you agree to go forward with the deal, knowing this contingency is on the table, ask many questions and get your answers in writing.
What is the sellers' timeline?
Are they under contract with a new house now?

If they are, how long is their escrow period?
How far along are they at this point? Have they had their inspections? Have they lifted their contingencies?

If not under contract with a new house, what is their plan?
Do they plan to move out of their current home by the end of your escrow period?

If they do not want to move out until they buy their next home, are they open to a lease-back option?
Ask these questions and get them in writing by including the answers in the contract.
If when your offer is accepted, the sellers are not under contract for a new house, I recommend giving them a deadline to do so. You want to put pressure on them to find a home early on in your escrow period so you can close in a reasonable amount of time and avoid unnecessary delays.
Instead of moving in a couple of months after having your offer accepted, you are now looking at moving in at least four months later. If you need to get out of your current living situation, this can be a significant burden. You may also face financial penalties if you need to extend your rate lock for your loan.
It is very important that both parties understand and agree to the timeline for the sellers to find a new home. All "what-ifs" need to be addressed by both parties.
3.) The sellers' disclosures seem incomplete. 
Let me preface this section, with disclosure requirements varying from state to state. Typically, sellers should disclose:
major leaks, water damage, and/or flooding
history of major construction repairs
pest infestations
DIY projects permitted or not
faulty appliances
cracks in the foundation
electrical problems
plumbing issues
death or crime committed on the property
neighborhood nuisances
any other major issue or defect, past or present
Not only should sellers be disclosing major changes, issues, damage, or defects to the house, but they should also disclose documents related to past inspections and the HOA if there is one.
You must ask for HOA documents. You want to know how the HOA fees are being handled. Who is in control of the HOA and the reserves?  What are the upcoming repairs and fees?
What if the sellers, who are part of a very small HOA say there are no documents? They say everything is very informal and dealt with on a case-by-case basis with the other owners. Run!
No matter how small the HOA, everything must all be documented. The last thing you want to worry about is moving into a home and then dealing with a nightmare of an HOA system. You want to see documents, documents, documents. If you are looking to buy a home, you want to know that house in and out. You want to see every detail, every record, and every inspection that the house has ever had.
4.) There is no give and take in negotiation.
In any sort of financial negotiation, both parties should be able to give and take a little. If you put in an offer below asking, be prepared to have many requests for repairs denied.
If you find you are the only one giving: you put in an offer over asking, you rearrange your schedule multiple times for inspections because sellers aren't flexible, the sellers deny major requests for obvious repairs, the sellers refuse to negotiate contingency timelines, etc. then be cautious.
As much as possible, you want this transaction to be cordial and efficient.  Difficult sellers can make the home buying process a nightmare.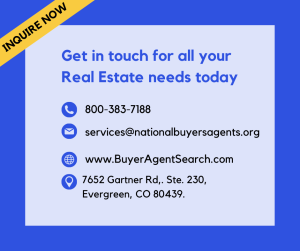 National Buyers Agents Contact information. Live staff is available 7 days a week from 6 am to 6 pm MST to assist you.
The National Buyers Agent Association has a network of top-rate fiduciary buyers agents and brokers. They also have a great network of top-rated listing agents.  A top agent will mostly have well-established connections to other business professionals who can help make your move less stressful. Such as movers, landscapers, renovation experts, and used furniture dealers.
Simply communicate your needs by filling out the online form where you can get immediate results for fast access to top buyer agents, or call 800-383-7188, Mondays through Sundays.
Check out the A+ rating the service has with the Better Business Bureau here: https://www.bbb.org/us/co/evergreen/profile/association-management/skyfor-inc-1296-90275771