Finding the Best Seller's Agent
Finding the best seller's agent is an analytical, not an emotional decision. Nearly all real estate agents are very personable, so don't allow their friendliness to get in the way of your process for making an analytical decision. The agent in the neighborhood, a family member, a web portal 5-star agent, or a close friend's recommendations should not be shoo-ins for your select group of best-listing agents. An objective assessment made with the questions presented below will position you very well to get the best agent and thus the most money and terms on the sale of your property.
Start by obtaining and making appointments with at least two or three Sellers-Agents. Resist the urge to go with the first appointment you make. You are in charge, and there will be more criteria that you know are important to you by the time you get through the 2nd or 3rd interview.
Why is having a list of questions to ask and your knowledge of some excellent answers important? The answer is because then you, not the agent, will control the interview process. Give one point for each correct answer and use this total to select an outstanding seller agent:
Best Interview Questions and Answers to Select a Top Seller Agent. Hit the download button to get a copy to take with you!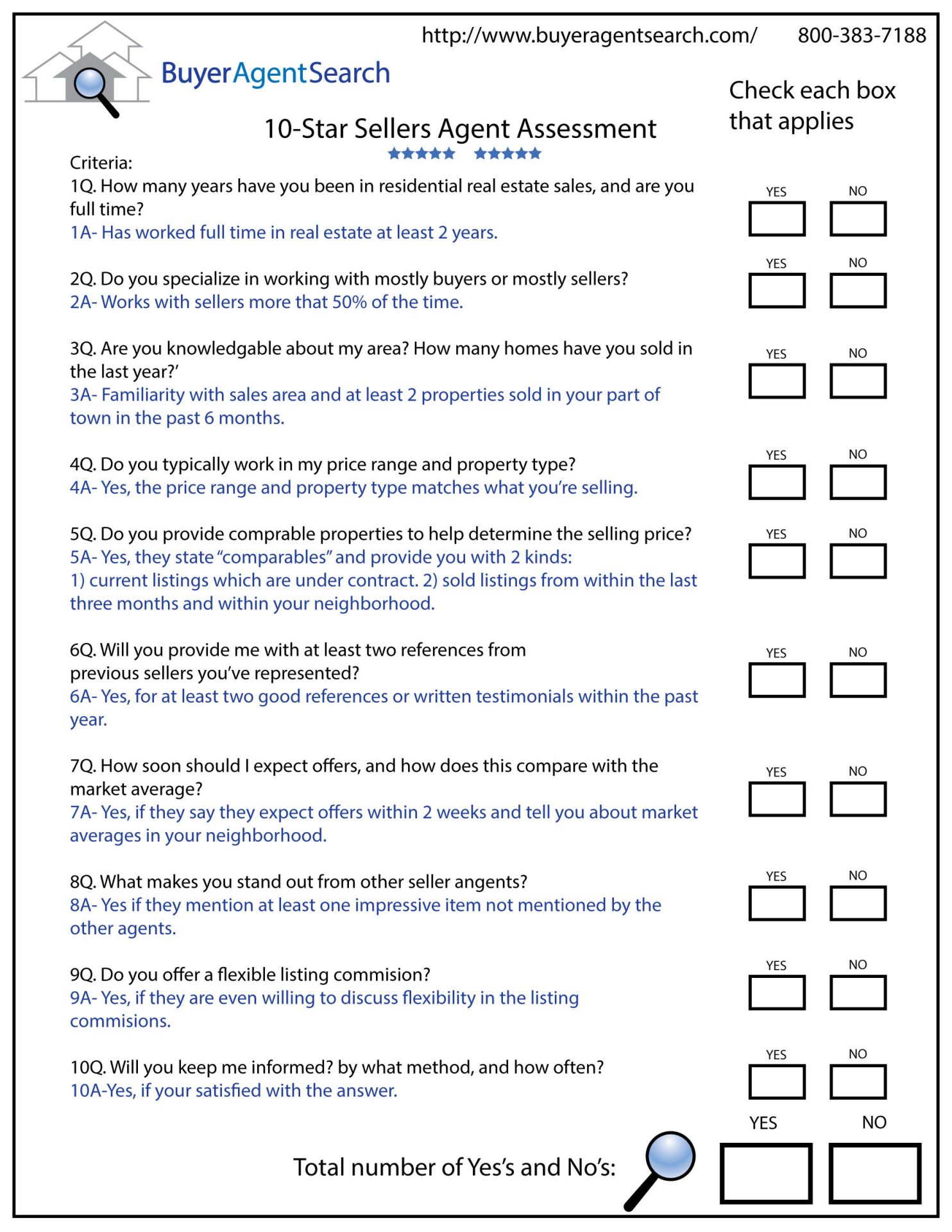 What is the total for each of the agents you are interviewing?