Below you will find  our most up-to-date list of highly rated Virginia buyers agents who are current members of the association. You may also choose an office number and then call our office at 800-383-7188 for more information on a particular buyer agency company.
Here are a few great things about living in Virginia: Lovers of family, history, mountain, and beaches. Not only is Virginia a good state to live in, but it is centrally located on the East Coast. Perfect for both history buffs and nature lovers, there is something for everyone to enjoy. With the beaches to the east and the mountains to the west, living in Virginia is the perfect destination for any adventurer.
Free list of Top Brokers in Virginia and other States:
For quick access to Virginia real estate agents by city search, go to https://nationalbuyersagents.org. You may also find real estate buyers agents for other states within this site.
Virginia buyers agents and brokers are your partners and guides. They provide expert location and negotiation skills when you are ready to acquire a property.  Virginia buyers agents typically get paid out of the sales price of the home at closing .  Therefore you will experience no up front costs.  Use our interview questions for how to choose a buyers agent who will be the best fit for you.
Research Home Values and Neighborhoods
See our YouTube page for many real estate videos by state and city to do price and lifestyle comparisons or go to our 1 minute videos blog. These show current home prices per state and major cities that are researched through 3 different sites. One site we reference is the Zillow home values section of their website that is based on recent past sales.  It shows the 1-year changes.  Zillow, Redfin, and Realtor.com are great places for to start your research, but an Virginia buyer's agent will be your most current and accurate resource for actual MLS prices and home availability.
Key to  Virginia buyers agent designations: ABR: Accredited Buyers Agent; CRS: Certified Residential Specialist; GRI: Graduate Realtor Institute, SRES: Senior Residential Specialist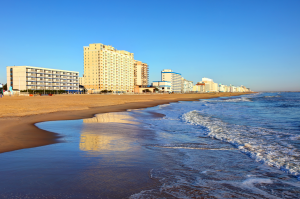 Buyers Agents in Virginia
| Name | Office # | Areas | Counties | Designations | Message |
| --- | --- | --- | --- | --- | --- |
| Jason | 1700 | VA: Alexandria, Annandale, Arlington, Ashburn, Burke, Bristow, Centerville, Centreville, Chantilly, Clifton, Dale City, Dumfries, Fairfax, Fairfax Station, Falls Church, Fort Myer, Gainesville, Great Falls, Hamilton, Herndon, Hilsboro, Leesburg, Lovettsville, Luckets, McLean, Manassas, Middleburg, Nokesville, Oak Hill, Oakton, Occoquan, Potomac Mills, Purcellville, Reston, Round Hill, Springfield, Stafford, Sterling, Vienna, Warrenton, Whites Ferry VA: Airlie, Aldie, Alexandria, Arcola, Arlington, Ashburn, Bluemont, Brambleton, Bristow, Broadlands, Broad Run, Bull Run, Burke, Catharpin, Centerville, Centreville, Chantilly, Clifton, Countryside, Dulles, Evergreen Mills, Fairfax, Fairfax Station, Falls Church, Fort Belvoir, Franconia, Gainesville, Gilberts Corner, Great Falls, Hamilton, Haymarket, Herndon, Hillsboro, Kingstowne, Lake Ridge, Langley, Leesburg, Lorton, Lovettsville, Lucketts, Manassas, Manassas Park, McLean, Middleburg, Mt Vernon, Mount Vernon, Newington, Nokesville, Oak Hill, Oakton, Oatlands, Occoquan, Old Town, Paeonian, Springs, Philomont, Plains, The Potomac Falls, Purcellville, Reston, Round Hill, South Riding, Springfield, Sterling, Sterling Park, Taylorstown, The Plains, Tysons Corners, Vienna, Vinton Hall, Waterford, Warrenton, Wellington, Woodbridge DC: Washington, Capital Hill, DC, 16th Street Heights, Adams Morgan, American University Park, Brookland, Capitol Hill, Cathedral Heights, Catholic University, Chevy Chase, Chinatown, Cleveland Park, Columbia Heights, Crestwood, DuPont Circle, Foggy Bottom, Forest Hills, Foxhall, Friendship Heights, Garfield, Georgetown, George Washington University, Glover Park, Kalorama, Kent, Logan Circle, Massachusetts Avenue, Mt Pleasant, Mount Pleasant, Mt Vernon Square, Mount Vernon Square, Observatory Circle, Old City, Palisades, Penn Quarter, Spring Valley, Tenleytown, Upper Northwest, U Street, Wesley Heights, West End, Woodley Park | VA: Arlington, Clarke, Fairfax, Prince William, Fauquier, Stafford, Culpeper, Frederick, Loudoun MD: Montgomery, Howard, Prince Geoge's, Prince Georges | ABR, NAR | No Fees, No Obligation, Expert Help |
| Paul | 1709 | Ashland, Bon Air, Chester, Chesterfield, Glen Allen, Henrico, Hopewell, New Kent, Mechanicsville, Midlothian, Powhatan, Providence Forge, Richmond, Short Pump | Caroline, Chesterfield, Charles City, Dinwiddie, Goochland, Hanover, Henrico, King William, New Kent, Powhatan, Prince George | ABR | The best home, at the best price, in the best location |
| Stevie | 2191 | Bedford, Boonsboro, Forest, Lynchburg, Madison Heights | Amherst, Appomattox, Bedford, Campbell, | ABR, CRS, GRI | Over 100 years ago, John Stewart Walker started a tradition of excellence in Lynchburg, VA. We continue that tradition today. |
| Louise | 1511 | Blacksburg, Christiansburg, Radford | Floyd, Giles, Montgomery, Pulaski, Claytor Lake | GRI, CRS, epro, ABR | Service First. All under one roof to better assist the consumer to a smoother transaction. |
| Angie | 17860 | Collinsville, Danville, Martinsville | Floyd, Franklin, Henry, Patrick, Pittsylvania | GRI | With her hard work, dedication, & true passion for her business in the past 26+ years, she has worked with sellers upsizing and downsizing, estates, first time home buyers, land and investors. Whether you are buying or selling a home, Ask Angie! |
| Jeff | 5623 | Glen Allen, Goochland, Hanover, Mechanicsville, Mosley, Providence Forge, Richmond, Southside, West End | Chesterfield, Goochland, Hanover, Henrico, Louisa Counties These counties are sometimes referred to as West End, Soutside, Northside, Mechanicsville, and Ashland areas | | I have been in the Real Estate Business for about 27 years now. My personal philosophy is that a Realtor CAN NOT be concerned with the money he or she will make off of a sale. Once you start worrying about that then you lose sight of your clients best interest and put yours in front of them. I told my son ( who just got into the business) that if he does not put his client first and puts the commission first, then he will not last in this business and he should begin looking for another job ! |
| Matene | 7946 |  MD: Anne Arundel: Fort MeadeMD- Montgomery, Prince Georges, Anne Arundel, Howard, Baltimore, Crofton VA-Fairfax, Arlington, Alexandria City, Falls Church All of District of Columbia (DC) Howard County: Alpha, Annapolis Rock, Carrs Mill, Clarksville, Columbia, Daisy, Dayton, Elioak, Elkridge, Ellicott City, Florence, Fulton, Gary, Glenelg, Glenmar, Glenwood, Gray, Guilford, Hanover, Harwood Park, High Ridge, Highland, Hipsleys Mill, Ilchester, Inwood, Ivory, Jonestown, Knollwood, Lisbon, Long Corner, Marriottsville, Mayfield, Mountview, North Laurel, Oakland Mills, Pfeiffer Corners, Pine Orchard, Poplar Springs, Rockland, Roxbury Mills, Saint Johns Manor, Saint Johns Village, Savage, Scaggsville, Simpsonville, St Johns Manor, St Johns Village, Waterloo, Watersville, Wesley Grove, West Elkridge, West Friendship, Woodstock, Worthington,  Frederick County: Frederick Montgomery County: Allanwood, Alta Vista, Alta Vista Terrace, Arcola, Ashburton, Ashleigh, Ashton, Aspen Hill, Aspen Hill Park, Aspen Knolls, Avery, Bannockburn, Bannockburn Estates, Bannockburn Heights, Barnesville, Battery Park, Beallsville, Beantown, Bel Pre Farms, Bells Mill, Bethesda, Beverly Farms, Big Pines, Blackrock Mill, Blair Portal, Blocktown, Bootjack, Boyds, Bradley Farms, Bradley Hills, Bradley Hills Grove, Bradley Woods, Bradmoor, Brighton, Brink, Brinklow, Broadwood Manor, Brookdale, Brookeville, Brookmont, Brookside Forest, Brown, Browningsville, Brownstown, Bucklodge, Burdette, Burning Tree Estates, Burnt Mills, Burnt Mills Hills, Burnt Mills Knolls, Burnt Mills Manor, Burnt Mills Village, Burtonsville, Byeforde, Cabin John, Cabin John Park, Campbell Corner, Capitol View Park, Carderock, Carderock Springs, Carole Acres, Carroll Knolls, Carroll Manor, Cedar Grove, Cedar Heights, Charred Oak Estates, Chestnut Hills, Chestnut Ridge, Chevy Chase, Chevy Chase Lake, Chevy Chase Manor, Chevy Chase Section 4, Chevy Chase Section Five, Chevy Chase Section Three, Chevy Chase Terrace, Chevy Chase View, Chevy Chase Village, Claggettsville, Clarksburg, Claysville, Clifton Park Village, Clopper, Cloverly, Cohasset, Colesville, Colesville Manor, Colesville Park, Columbia Forest, Comus, Congressional Manor, Connecticut Avenue Estates, Connecticut Avenue Hills, Connecticut Avenue Park, Connecticut Gardens, Cresthaven, Crestview, Cropley, Croydon Park, Damascus, Darnestown, Dawsonville, Deer Park, Deerfield, Derwood, Dickerson, Drumeldra Hills, Drummond, Dunlops Hills, East Springbrook, Edgemoor, Edgewood, Ednor, Elmer, Emery Corners, Emory Grove, English Manor, English Village, Etchison, Fairknoll, Fairland, Fairland Heights, Fairview Estates, Fairway Hills, Falls Orchard, Fawsett Farms, Fernwood, Forest Estates, Forest Glen, Forest Glen Park, Four Corners, Fox Hills, Foxhall, Franklin Knolls, Franklin Park, Friendship, Friendship Heights, Friendship Village, Gaithersburg, Garrett Park, Garrett Park Estates, Gayfields, Georgetown Village, Georgian Forest, Germantown, Glemont Forest, Glen, Glen Cove, Glen Echo, Glen Echo Heights, Glen Hills, Glen Mar Park, Glenallen, Glenbrook, Glenbrook Knoll, Glenmont, Glenmont Hills, Glenmont Village, Glenora Hills, Glenview, Good Hope, Goodacre Knolls, Goshen, Great Falls, Green Acres, Green Tree Manor, Green Wood Knolls, Greenwich Forest, Grey Estates, Halpine Village, Harmony Hills, Hermitage Park, High Point, Highland View, Hillandale, Hillandale Heights, Hillmead, Holiday Park, Hollinridge, Holly Hill, Hollywood Park, Homecrest, Homestead Estates, Homewood, Hungerford Towne, Hunting Hill, Huntington, Huntington Terrace, Hyattstown, Indian Spring Terrace, Indian Spring Village, Jerusalem, Jonesville, Kemp Mill, Kemp Mill Estates, Ken Gar, Kensington, Kensington Estates, Kensington Heights, Kensington Knolls, Kensington View, Kenwood, Kenwood Park, Kilmarock, Kimberley, Kings Valley, Kingsley, Lake Normandy Estates, Lakewood Estates, Landon Village, Larchmont Knolls, Layhill, Layhill South, Layhill Village, Laytonsville, Lelands Corner, Lewisdale, Linden, Locust Hill Estates, Lone Oak, Longwood, Lutes, Luxmanor, Manor Park, Maplewood, Martins Additions, Martinsburg, Marymount, McAuley Park, McKenney Hills, Meadowood, Merrimack Park, Metropolitan Grove, Middlebrook, Mohican Hills, Monterrey Village, Montgomery Hills, Montgomery Knolls, Montgomery Square, Montgomery Village, Montrose, Mount Ephraim, Mount Zion, Mullinix, Neelsville, New Birmingham Manor, New Hampshire Estates, Newport Hills, Norbeck, North Bethesda, North Chevy Chase, North Hills Sligo Park, North Kensington, North Potomac, North Sherwood Forest, North Springbrook, North Takoma Park, Northbrook Estates, Northwest Park, Northwest Park, Northwood Forest, Northwood Park, Norwood, Norwood Estates, Oakdale, Oakmont, Oakview, Oakwood Knolls, Old Farm, Old Georgetown Estates, Old Germantown, Old Salem Village, Olney, Paint Branch Farms, Parkside, Parkview Estates, Parkwood, Peach Orchard Heights, Perrywood Estates, Pine Hill, Pine Knolls, Plyers Mill Estates, Pooks Hill, Poolesville, Potomac, Potomac Falls, Potomac Hunt Acres, Potomac Manors, Potomac Woods, Prathertown, Purdum, Quaint Acres, Quince Orchard, Randolph Hills, Redland, Regency Estates, Robindale, Rock Creek Forest, Rock Creek Gardens, Rock Creek Hills, Rock Creek Knolls, Rock Creek Palisades, Rock Creek Village, Rockcrest, Rockland, Rockville, Rocky Brook Park, Rolling Acres, Rollingwood, Rollins Park, Rose Hill Estates, Rosedale Park, Rosemary Hills, Rossmoor, Rushville, Sandy Spring, Sanford, Scotland, Sellman, Seneca, Seven Oaks, Sherwood Forest, Silver Rock, Silver Spring, Silver Spring Park, Slidell, Sligo Park Hills, Sligo Woods, Sniders Estates, Somerset, Somerset Heights, Sonoma, South Kensington, South Woodside Park, Spencerville, Spring Hill, Spring Lake Park, Springbrook, Springbrook Forest, Springbrook Manor, Springfield, Springwood, Stephen Knolls, Stewart Town, Stoney Brook, Stoney Brook Estates, Stratton Woods, Sugarland, Sumner, Sunset Terrace, Sunshine, Sycamore Acres, Sycamore Creek, Takoma Park, The Hamlet, Thompsons Corner, Tilden Woods, Travilah, Tulip Hill, Twin Brook, Twin Brook Forest, Unity, Valley Stream Estates, Viers Mill Village, Walnut Woods, Washington Grove, West Chevy Chase Heights, West End Park, Westboro, Westgate, Westmore, Westmoreland Hills, Westwood, Wheaton, Wheaton Crest, Wheaton Forest, Wheaton Hills, Wheaton Woods, White Oak, Whitehall Manor, Wickford, Wildwood Hills, Wildwood Manor, Willerburn Acres, Willson Hills, Windham Manor, Wolf Acres, Wood Acres, Woodburn, Woodfield, Woodhaven, Woodley Gardens, Woodmont, Woodmoor, Woodside, Woodside Forest, Woodside Park, Wyngate,  Prince George's County: Accokeek, Accokeek Acres, Acredale, Adelphi, Adelphi Park, Ammendale, Andrews Manor, Aquasco, Ardmore, Ardwick, Arnold Heights, Ashbox, Auth Village, Avenel, Avondale, Avondale Terrace, Baden, Bald Eagle, Ballard, Barnaby Manor Oaks, Bell, Bellemead, Beltsville, Berkshire, Berwyn, Berwyn Heights, Bladensburg, Blandford Village, Boulevard Heights, Bowie, Boxwood Village, Bradbury Heights, Bradbury Park, Branchville, Brandywine, Brandywine Heights, Brentwood, Brightseat, Broadview, Broadwater Estates, Brooke Manor, Brookland, Brookside Manor, Brown, Buck Lodge, Buena Vista, Calvert Hills, Calvert Manor, Calverton, Camp Springs, Capitol Heights, Carmody Hills, Carole Highlands, Carsondale, Castle Manor, Cedar Heights, Cedarhaven, Cedarville, Chapel Hill, Chapel Oaks, Chatham, Cheltenham, Cherry Hill, Chestnut Hills, Cheverly, Chillum, Chillum Gardens, Chillum Heights, Chillum Manor, Clinton, Clinton Heights, Colebrooke, Coles Corner, College Heights, College Heights Estates, College Park, College Park Woods, Collington, Colmar Manor, Columbia Park, Contee, Coral Hills, Cottage City, Croom, Daniels Park, Danville, Deanwood Park, Deer Park Heights, Defense Heights, Dillon Park, District Heights, Dodge Park, Ducat Town, Duckettsville, Duley, Dupont Heights, Eagle Harbor, East Pines, East Riverdale, Edgewood, Edmonston, Ellaville, Fairmount Heights, Forest Heights, Forest Manor, Forestville, Fort Foote Village, Fort Washington, Friendly, Friendly Farms, Glassmanor, Glenarden, Glendale Heights, Glenn Dale, Goddard, Gordons Corner, Greater Capitol Heights, Green Acres, Green Manor, Green Meadows, Greenbelt, Hall, Hampshire Knolls, Harmony Hall, High Bridge Estates, Highland Park, Hillandale Forest, Hillcrest Heights, Hillmeade, Hillmeade Manor, Hillsborough, Hillside, Hollywood, Holmehurst, Home Acres, Horsehead, Huntington, Huntsville, Hyattsville, Hyattsville Hills, Hynesboro, Jenkins Corner, Jericho Park, Kaywood Gardens, Kent Village, Kentland, Kerby Hill, Kettering, Kirkwood, Knollwood, Lake Arbor, Landover, Landover Hills, Landover Park, Langley Park, Lanham, Largo, LaurelMetro, Leeland, Lewisdale, Lincoln, Manchester Estates, Marlow Heights, Marlton, Maryland Park, Meadows, Mellwood, Michigan Park Hills, Middleton Farm, Mitchellville, Montpelier, Morningside, Mt Calvert, Mount Calvert, Mt Ranier, Mt Ranier, Mount Rainier, Muirkirk, Naylor, New Carrollton, New Hampshire Gardens, North Barnaby, North Brentwood, North Forestville, North Kenilworth, North Keys, North Woodridge, Oak Crest, Oak Grove, Oakland, Oaklawn, Orme, Oxon Hill, Oxon Run Hills, Pagetts Corner, Palmer Park, Palmers Corner, Parkland, Parkland Terrace, Peppermill Village, Phelps, Phelps Corner, Piscataway, Piscataway Hills, Pleasant Springs, Poplar Hill, Powder Mill Estates, Queens Chapel Manor, Queenstown, Radiant Valley, Randolph Village, Ritchie, River Ridge Estates, Riverdale Gardens, Riverdale Heights, Riverdale Hills, Riverdale Park, Riverview, Rocky Gorge Estates, Rogers Heights, Rolling View, Rosaryville, Rosedale Park, Seabrook, Seabrook Acres, Seat Pleasant, Sharperville, Silesia, Silver Hill, Silver Hill Park, Snow Hill Manor, South Laurel, South Lawn, South Piscataway, Springbrook Terrace, Springdale, Springdale Gardens, Springfield, Springhill Lake, Suitland, Suitland Manor, T B, Tantallon, Temple Hills, Temple Hills Park, Thrift, Tippett, Townshend, Tuxedo, Tuxedo Colony, University Gardens, University Park, Upper Marlboro, Vansville, Villa Heights, Vista Raceway, Waggaman Heights, Walker Mill, Wells Corner, West Lanham Hills, West Laurel, West Laurel Acres, West Riverdale, Westgate, Westphalia, Westwood, White Hall, White House Heights, White Oak Manor, Whitehouse, Whiteley, Wildercroft, Williamsburg Estates, Woodlawn, Woodmore, Woods Corner, Woodyard, Yorkshire Knolls,  VA Cities: Alexandria, Arlington, Mclean DC: Washington | MD- Montgomery, Prince Georges, Anne Arundel, Howard, Baltimore VA-Fairfax, Arlington, Alexandria City, Falls Church DC- Washington, DC | Graduate Real Estate Institute GRI EPRO | The goal of our team is to build relationships one home at a time. Internet ratings and reviews: "Matene has been incredibly valuable to us as we went through the whole home buying process. She is very professional, dedicated, smart and at the same time she adds a personal touch that makes us feel confident and smoothes this cumbersome and stressful time. Matene clearly puts her clients' interest before anything else and we greatly appreciated." |
| Gabriel | 17658 | Axton, Bassett, Brosville, Collinsville, Critz. Danville, Dry Fork, Fieldale, Horsepasture, Martinsville, Meadows of Dan, Patrick Springs, Ridgeway, Rocky Mount, Spencer, Stanleytown, Stuart | Franklin, Henry, Patrick, Pittsylvania | | For the Love of Home |
| Crystal | 7097 | Airmont, Aldie, Allensville, Annandale, Arcola, Arden, Ashburn, Bailey's Crossroads, Baker Heights, Bakerton, Bardane, Baxter, Bedington, Belle Haven, Belmont, Berkeley, Berkeley Springs, Berrys, Berryville, Bessemer, Bethel, Blair, Blairton, Bloomery, Bloomfield, Blue Ridge Acres, Bluemont, Bolivar, Boyce, Brambleton, Briggs, Britain, Broadlands, Browns Corner, Bunker Hill, Burke, Burke Centre, Castlemans Ferry, Centreville, Chantilly, Charles Town, Claytonville, Clips Mill, Conklin, Crosspointe, Darkesville, Double Tollgate, Douglas Grove, Dover, Dranesville, Duffields, Dulles, Dunn Loring, Egypt, Elvan, Engle, Eubanks, Fair Lakes, Fair Oaks, Fairfax, Fairfax Station, Falling Waters, Files Crossroad, Floris, Fort Belvoir, Fort Hunt, Franconia, Franklin Farm, Franklintown, Frogtown, Ganotown, Gaylord, George Mason, Georges Mill, Georgetown, Gerrardstown, Gibsontown, Gilberts Corner, Gleedsville, Glengary, Great Falls, Greenbriar, Greensburg, Greenway Court, Groveton, Grubbs Corner, Hainesville, Halltown, Hamilton, Harpers Ferry, Hayfield, Hedgesville, Hillsboro, Howardsville,Hybla Valley, Idylwoodm Inwood, Jamestown, Johnsontown, Johnsontown, Jones Springs, Kabletown, Kearneysville, Keyes Ferry Acres, Kings Park, Kings Park West, Kingstowne, Lake Barcroft, Lansdowne, Laurel Hill, Leesburg, Leetown, Leithtown, Lenah, Lewisville, Lincoln, Lincolnia, Little Georgetown, Lockes Landing, Long Branch, Lorton, Lost Corner, Loudoun Heights, Lovettsville, Lucketts, Mannings, Mantua, Marlowe, Martinsburg, Mason Neck, McLean, McNair, Mechanicstown, Mechlenberg Heights, Merrifield, Meyerstown, Middleburg, Middletown, Middleway, Millville, Millwood, Moler Crossroads, Morrisonville, Mount Gilead, Mount Vernon, Mountain Mission, Neersville, Newington, Newington Forest, Nipetown, Nollville, North Mountain, North Springfield, Oak Grove, Oakton, Oatlands Paeonian Springs, Paxson, Philomont, Pigeon Hill, Pikeside, Pimmit Hills, Potomac Falls, Potomac Green, Purcellville, Pyletown, Randolph Corner, Ranson, Ravensworth, Reedson, Reston, Ridgeway, Rippon, River Creek, Riverside, Rose Hill, Round Hill, Ryan, Saint Louis, St. Louis, St Louis, Saratoga, Saratoga, Scattersville, Scrabble, Seven Corners, Shanghai, Shepherdstown, Silcott Spring, South Riding, South Run, Spring Mills, Springfield, Stephens City, Sterling, Sterling Park, Stewartown, Stone Bridge, Stone Ridge, Stringtown, Stumptown, Swan Pond, Swimley, Sycolin, Tablers Station, Tarico Heights, Taylorstown, Telegraph Spring, Tomahawk, Trapp, Tysons Corner, Union Corner, Unison, Van Clevesville, Vanville, Virts Corner, Wadesville, Wakefield, Waterford, Waterloo, Watson, Waxpool, Webbtown, West Falls Church, West Springfield, Wheatland, White Post, Wickliffe, Willard, Willisville, Winebrenners Crossroad, Wolf Trap, Woodburn, Woodburn, Woodlawn, Wynkoop Spring | Jefferson, Berkeley, Morgan, Loudoun, Clarke, Frederick, Fairfax, Prince William, Fauquier, Shenandoah, Warren | | Whether the home is $40, 000 or $400, 000 we believe in being first in service. |
| Chrissi | 8823 | Aldie, Ammissville, Ashburn, Bristow, Centreville, Chantilly, Culpeper, Dumfries, Fairfax, Fredericksburg, Gainesville, Great Falls, Haymarket, Herndon, Lorton, Manassas, Manassas Park, Marshall, Nokesville, Oak Hill, Oakton, Occoquan, Potomac Falls, Reston, Remington, South Riding, Stafford, Sterling, Stone Ridge, Triangle, Vienna, Warrenton, Woodbridge | Fairfax, Fauquier, Loudoun, Manassas City, Manassas Park City, Prince William, Stafford | ePro, 2013 and 2014 Association of Princ | With more than 10 years' experience in real estate, I understand the nuances of Northern Virginia's real estate market. I am fortunate to have great relationships with many people in the real estate industry. I utilize my experience and knowledge of the area to locate the best property or buyer and make sure you get a fair deal. I build lasting relationships with my clients, working in your interests to help find the perfect place to call home. Every transaction is an important investment for a client, and your success is an important part of my success. I dedicate my full attention to each client and each transaction. I have built a strong base of loyal, returning clients that appreciate the seamless transactions and expert advice and analysis I provide. Many of my return clients have recommended my experienced, professional services to others. |
| Michael | 9521 | Gloucester, Grafton, Hampton, James City County, Newport News, Seaford, Yorktown, York County, Williamsburg, | York County, Williamsburg, James City County, Newport News, Hampton, Seaford, Gloucester | Certified Real Estate Pricing Specialist | Satisfied clients are our #1 priority. Please see what our clients have to say about our service by visiting our Zillow profile.. |
| Byrd | 9542 | Afton, Barboursville, Charlottesville, Crozet, Earlysville, Fork Union, Free Union, Louisa, Orange, Palmyra, Ruckersville, Scottsville, Stanardsville, Troy, Waynesboro, | Chartlottesville, Albermarle,, Central Virgina | ABR, CRS, GRI, SRES | Service is our most important product |
| Wanda | 9865 | Fancy Gap, Fries, Galax, Hillsville, Independence | Grayson, Carroll | GRI | |
| Steven | 10917 | Roanoke, Salem | SW/Central Virginia | GRI | Providing Comprehensive Real Estate Services |
| Valerie | 10923 | Roanoke | Roanoke | ABR | Friendly and knowledgeable, we place customer service number 1 |
| Stephen | 7620 | MD: Adelphi, Annapolis, Annapolis Junction, Arbutus, Arnold, Ashton, Aspen Hill, Baltimore, Barnesville, Beltsville, Bethesda, Bladensburg, Bowie, Brunswick, Burtonsville, Cabin John, Capitol Heights, Catonsville, Chesterbrook, Cheverly, Chevy Chase, Clarksburg, Clarksville, Cockeysville, Colesville, College Park, Columbia, Crofton, Crownsville, Damascus, Darneston, Davidsonville, Dundalk, Edgewood, Elkridge, Ellicott, Ellicott City, Essex, Fallston, Fort Meade, Ft Meade, Ft Meade, Fort McNair, Ft Mcnair, Ft Mcnair, Fulton, Gaithersburg, Gambrills, Garrett Park, Germantown, Glen Burnie, Glen Echo, Glenn Dale, Glenelg, Glenmont, Glenwood, Goshen, Greenbelt, Guilford, Havre de Grace, Highland, Hunt Valley, Hyattsville, Jefferson, Joppatown, Kensington, Laurel, Laytonsville, Linthicum, Linthicum Heights, Lutherville, Middle River, Millersville, Monkton, Montgomery Village, Norbeck, Odenton, Olney, Owings Mills, Parkton, Parkville, Pasadena, Perry Hall, Phoenix, Pikesville, Potomac, Poolesville, Randallstown, Reisterstown, Riverdale, Rockville, Rosedale, Savage, Scaggsville, Severn, Severna Park, Silver Spring, Sandy Spring, Spencerville, Somerset, Takoma Park, Timonium, University Park, Washington Grove, White Hall, White Marsh, Worthington VA: Airlie, Aldie, Alexandria, Arcola, Arlington, Ashburn, Bluemont, Brambleton, Bristow, Broadlands, Broad Run, Bull Run, Burke, Catharpin, Centerville, Centreville, Chantilly, Clifton, Countryside, Dulles, Evergreen Mills, Fairfax, Fairfax Station, Falls Church, Fort Belvoir, Franconia, Gainesville, Gilberts Corner, Great Falls, Hamilton, Haymarket, Herndon, Hillsboro, Kingstowne, Lake Ridge, Langley, Leesburg, Lorton, Lovettsville, Lucketts, Manassas, Manassas Park, McLean, Middleburg, Mt Vernon, Mount Vernon, Newington, Nokesville, Oak Hill, Oakton, Oatlands, Occoquan, Old Town, Paeonian, Springs, Philomont, Plains, The Potomac Falls, Purcellville, Reston, Round Hill, South Riding, Springfield, Sterling, Sterling Park, Taylorstown, The Plains, Tysons Corners, Vienna, Vinton Hall, Waterford, Warrenton, Wellington, Woodbridge DC: Washington, Capital Hill, DC, 16th Street Heights, Adams Morgan, American University Park, Brookland, Capitol Hill, Cathedral Heights, Catholic University, Chevy Chase, Chinatown, Cleveland Park, Columbia Heights, Crestwood, DuPont Circle, Foggy Bottom, Forest Hills, Foxhall, Friendship Heights, Garfield, Georgetown, George Washington University, Glover Park, Kalorama, Kent, Logan Circle, Massachusetts Avenue, Mt Pleasant, Mount Pleasant, Mt Vernon Square, Mount Vernon Square, Observatory Circle, Old City, Palisades, Penn Quarter, Spring Valley, Tenleytown, Upper Northwest, U Street, Wesley Heights, West End, Woodley Park | Counties served: MD: Anne Arundel, Baltimore, Howard, Montgomery, Prince Georges VA: Arlington, Fairfax, Fauquier, Loudoun Washington DC | ABR, CEBA | The core of our business is to help our clients analyze properties correctly and then put on the negotiator's hat! |
| D'Arcy | 11975 | Frederick, Virginia, Winchester | City of Winchester, Frederick County and Clarke County VA I also work in Berkeley County , WV and some areas of Hampshire and Morgan Counties in WV | C2EX, CRS, GRI, SRES, SFR, CCIM, AHWD, PSA | I love working to help my clients meet their goals. |
| Lorie | 11976 | Augusta, Bunker Hill, Capon Bridge, Edinburg, Front Royal, Inwood, Linden, Martinsburg, Maurertown, Middletown, Mount Jackson, New Market, Toms Brook, Stephens City, Strasburg, Winchester, Woodstock and more I have a large coverage area | Clark County VA, Frederick County VA, Page County VA, Rockingham County VA, Shenandoah County VA, Warren County VA, Berkeley County WV, Hampshire County WV, Hardy County WV, Jefferson County VA | SFR, ABR, SRS, GRI Also Associate Broker | To go beyond my client's expectations. |
| Mary Beth | 12099 | Charlottesville, Harrisonburg, Lexington, Lyndhurst, Staunton, Waynesboro | Albemarle, Augusta, Bath, Nelson, Rockbridge, Rockingham | Bachelor of Business Administration | In my real estate practice, I make it a priority for great customer service, consistent communication, and strong attention to detail. |
| Ana | 12101 | Charlottesville, Crimora, Crozet, Fishersville, Fork Union, Gordonsville, Lyndhurst, Orange, Staunton, Stuarts Draft, Verona, Waynesboro, | Albemarle, Augusta, Fluvanna, Louisa, Madison, Nelson, Orange, Rockingham | REALTOR®, GRI, ePRO, PSA, ABR, SRS, RENE, CRS, C2EX | I help individuals, families and investors buy and sell Real Estate in Virginia. |
| Carla | 12353 | TN: Bristol, Elizabethton, Erwin, Church Hill, Gray, Johnson City,Jonesborough, Limestone, Kingsport, Mount Carmel Unicoi VA: Abingdon, Bristol, Gate City, and Nickelsville | TN: Carter, Hawkins, Johnson, Sullivan, Washington VA: Scott and Washington | ABR,CRS,GRI | We Are Here to Help |
| Becky | 12522 | Bealeton, Bristow, Broad Run, Culpeper, Delaplane, Gainesville, Haymarket, Jeffersonton, Markham, Marshall, Midland, Nokesville, Rixeyville, Warrenton | Culpeper, Fauquier, Prince William, Rappahannock | ABR, MRP, e-Pro | It is always my pleasure to assist in the purchase of real estate. No matter how many people I work with or how many homes I sell, I never forget how important this transaction is to the people involved. |
| Jan | 12746 | Bethesda, Chevy Chase, Kensington, Potomac, Rockville, Washington DC | Montgomery (MD), Washington DC | CRS, SRES, ePRO, PSA, MRP, GREEN, Smart Home, Certified Senior Housing Specialist | I love helping people find their place in the world. I offer very high-touch concierge level service and am very responsive. Work with me and be overjoyed, not overwhelmed. |
| Amber | 13068 | Richmond, Chesterfield, Colonial Heights, Petersburg, Henrico, Hopewell, Prince George, Midlothian, VirginiaLos Angeles All of the cities located within the above counties | Accomack, Albemarle, Alexandria, Alleghany, Amelia, Amherst, Appomattox, Arlington, Augusta, Bath, Bedford City, Bedford County, Bland, Botetourt, Bristol, Brunswick, Buchanan, Buckingham, Buena Vista, Campbell, Caroline, Carroll, Charles City County, Charlotte, Charlottesville, Chesapeake, Chesterfield, Clarke, Clifton Forge, Colonial Heights, Covington, Craig, Culpeper, Cumberland, Danville, Dickenson, Dinwiddie, Emporia, Essex, Fairfax City, Fairfax County, Falls Church, Fauquier, Floyd, Fluvanna, Franklin City, Franklin County, Frederick, Fredericksburg, Galax, Giles, Gloucester, Goochland, Grayson, Greene, Greensville, Halifax, Hampton, Hanover, Harrisonburg, Henrico, Henry, Highland, Hopewell, Isle of Wight, James City County, King & Queen, King George, King William, Lancaster, Lee, Lexington, Loudoun, Louisa, Lunenburg, Lynchburg, Madison, Manassas, Manassas Park, Martinsville, Mathews, Mecklenburg, Middlesex, Montgomery, Nelson, New Kent, Northampton, Northumberland, Norton, Nottoway, Orange, Page, Patrick, Petersburg, Pittsylvania, Poquoson, Portsmouth, Powhatan, Prince Edward, Prince George, Prince William, Pulaski, Radford, Rappahannock, Richmond City, Richmond County, Roanoke City, Roanoke County, Rockbridge, Rockingham, Russell, Salem, Scott, Smyth, Spotsylvania, Stafford, Staunton, Suffolk, Sussex, Waynesboro, Westmoreland, Williamsburg, Winchester, Wise, Wythe | Military Relocation Professional | Experience the difference. |
| Graham | 13108 | Bowling Green, Fawn Lake, Fredericksburg, Lake Caroline, Lake Landor, Locust Grove, Ruther Glen, Stafford, Spotsylvania, Louisa, Beaverdam, Partlow, Falmouth, Dahlgren, Hartwood | Caroline, Fredericksburg, King George, Louisa, Orange, Stafford, Spotsylvania, Prince William, Louisa, Fauqeir | | Large enough to serve you, small enough to know you! |
| Mike | 13181 | Blacksburg, Christiansburg, Dublin Draper, Floyd, Galax, Hillsville, Marion, Meadows of Dan, Narrows, Newport, Pembroke, Pearisburg, Pulaski, Radford, Roanoke, Rural Retreat, Salem, Stuart, Wytheville | Carroll, Floyd, Galax, Giles, Montgomery, Pulaski, Raford, Roanoke Valley, Wythe Counties | Accredited Buyers Representative, NAR | Providing Comprehensive Real Estate Services to Buyers and Sellers Throughout the New River Valley |
| Stacy | 13242 | Chesapeake: Mill Creek Harbor, Riverwalk Hampton: Buckroe, Sanlun Lakes Isle of Wight: Eagle Harbor, Red Point Heights Newport News: Denbigh Plantation, Warwick on The James Norfolk: Camellia Acres, Ocean View Portsmouth: Long Point, Waterview Suffolk: Suffolk Meadows, The Riverfront Virginia Beach: Ashville Park, Bellamy Plantation, Broad Bay Estates, Rudee Heights Williamsburg: Fords Colony | Chesapeake, Gloucester. Hampton, Isle of Wight, James City County, New Kent, Newport News, Norfolk, Poquoson, Portsmouth, Suffolk, Virginia Beach, Williamsburg, York County | ABR, Realtor | Exceptional Service With A Smile! Treat others as you want to be treated. |
| Michelle | 13323 | Appalachia, Big Stone Gap, Bristol, Coeburn, Gate City, Jonesville, Norton, Pennington Gap, Wise | Dickenson, Lee, Russell, Scott, Washington, Wise | Buyer Agent, Seller Agent | Let Us Take You Home! |
| Robert | 13339 | Danville, Martinsville | Halifax, Henry, Pittsylvania | | We are more than Realtors. We are active community citizens. |
| Brooke | 14007 | VA: Chesapeake, Hampton, Portsmouth, Smithfield, Suffolk, Virginia Beach NC: Moyock ,Camden , South Mills, Elizabeth City, Hertford NC | VA: Chesapeake, Virginia Beach, Norfolk, Portsmouth, Suffolk, Smithfield, Hampton NC: Currituck, Camden, Pasquotank, Perquimans | Realtor, Broker in Charge of company's NC division | I have been a full time agent for the last 12 years and love what I do . I especially love working with buyers and put 100% into my work . |
| Stephanie | 14336 | Bumpass, Gordonsville,Kents Store, Lake Anna, Louisa, Manakin-Sabot, Mechanicsville, Mineral, Montpelier, Orange, Palmyra, Zion | Fluvanna, Goochland, Hanover, King William, Louisa, Orange, Spotsylvannia | ePRO, RENE, AHWD, PSA NAR Commitment to Excellence Endorsed, ABR, SFR, and MRP | Helping people buy & sell property is my passion. Building relationships is my love. Providing a professional experience is my goal. I am looking forward to serving you! |
| Justin | 14412 | Bracey, Conway, Emporia, Henrico, Jackson, Littleton, Macon, Roanoke Rapids, Weldon | Halifax, Mecklenburg, Northampton, Warren | | We make Buying and Selling as "stress free" as possible. We are committed to being the BEST! |
| Deborah | 14722 | Bavon, Beaverlette, Bena, Bohannon, Callao, Cardinal, Cobbs creek, Deltaville, Diggs, Dunnsville, Dutton, Foster, Gloucester point, Grimstead, Gwynn, Gwynns Island, Hallieford, Hampton, Hardyville, Hartfield, Hayes, Haywood, Heathsville, Hudgins, Jamaica, James City, Kilmarnock, King and Queen, King William, Laneview, Lanexa, Little Plymouth, Locust Hill, Maryus, Mathews, Mobjack, Moon, Naxera, New Kent, New Point, Newport News, Onemo, Oort Remlik, Ordinary, Plain View, Peary, Poquoson, Redart, Reedville, Remlik, Saluda, Shacklefords, Susan, Stormount, Syringa, Tappahannock, Toano, Topping, Urbanna, Weems, Warsaw, Ware Neck, Warner, Water View, West Point, Wicomico, White Marsh, White Stone, Williamsburg, Woods Cross Roads, and Zanoni | Essex, Gloucester, James Lancaster, Mathews, Middlesex, Northumberland, Williamsburg | ABR | We Treat you Like Family! |
| Angie | 14725 | Hampton, Newport News, Poquoson, Williamsburg, Yorktown | Gloucester County, York County, Mathews County, Middlesex County | ABR, CRS, e-Pro | Masters in the Art of Real Estate! |
| Tim | 14728 | Chesapeake Bay, Gloucester, Mathews, Middlesex, Lancaster | Gloucester, Mathews, Middlesex, Lancaster | ABR, CRS | Life time Realtor, been in the business over 30 years, |
| Melissa | 14729 | Gloucester, Hampton, Hartfield, Henrico, Isle of White, James City County, Kilmarnock, King and Queen, King William, Lancaster, Mathews, Middlesex, New Kent, Newport News, Norfolk, Suffolk, Reedville, Richmond, Smithfield, VA Beach, Williamsburg, Yorktown | Gloucester, Hampton, Henrico, James City County, Isle of White, Kilmarnock, King and Queen, King William, Lancaster, Mathews, Middlesex, New Kent, Newport News, Norfolk, Suffolk, Richmond, Smithfield, VA Beach, Williamsburg, Yorktown. | MRS, Owner, Principal Broker | I will put my knowledge and experience to work to help you make your move a pleasant one. Make your choice wisely. The agent you choose will help you make many important decisions. No one will work harder or more professionally. |
| Mickey | 14745 | Amherst, Appomattox, Bedford, Campbell, Lynchburg | Lynchburg, Bedford, Campbell, Amherst, Appomattox | | Our philosophy is simple: clients come first. We pledge to be in constant communication with our clients, keeping them fully informed throughout the entire buying or selling process. We believe that if you're not left with an amazing experience, we haven't done our job. We don't measure success through achievements or awards, but through the satisfaction of our clients. |
| Lauren | 14746 | Autumn Run, Beacon Hill, Boone Hill, Braxton Park, Brookstone, Burnbrae, Cornerstone, Farmington at Forest, Irvington Park, Ivy Hill, Ivy Lake, Lake Manor Estates, Lake Vista, Lynchburg, Serene Creek, Somerset Meadows, The Preserve, Waterton, West Crossing, Woods on Wiggington, Wyndhurst | Amherst, Bedford, Campbell, Lynchburg City | | We aim to provide the highest level of honesty & integrity to our clients throughout their entire real estate experience. Put our knowledge & expertise to work for you & experience the difference with us. |
| Lisa | 14817 | TN: Baneberry, Bean Station, Blaine, Bulls Gap, Church Hill, Chuckey, Cosby, Dandridge, Greeneville, Jefferson City, Kyles Ford, Limestone, Mohawk, Morristown, Mooresburg, Mosheim, New Market, New Tazewell, Newport, Rogersville, Russellville, Rutledge, Sneedville, Talbott, Tazewell, White Pine, Whitesburg, | Claiborne, Cocke, Hamblen, Hawkins, Hancock, Grainger, Greene, Jefferson | GRI, E Pro, ABR, | Helping our customers find their own piece of East Tennessee |
| Brendan | 15399 | Annapolis, Crownsville | Anne Arundel, Prince Georges | | 5 star service, small boutique family owned brokerage. We also are pretty heavy into leveraging technology and video to give you the best experience Carlos is the buyer agent specialist in the office. |
| Charles | 15406 | Beckley, Bluefield, Mullens, Princeton | Bland, Fayette, Giles, Mercer, Monroe, Raleigh, Summers, Tazewell, Wythe | | To satisfy the needs of all clients, serve them successfully, so the buying or selling process is a painless experience. |
| Ken | 15876 | Clarksville, Danville, Halifax, South Boston | Charlotte county, Halifax county, Mecklenburg county and Pittsylvania county. Virginia | | "Small Town Charm, World Class Service" |
| Kathryn | 15883 | VA: Baskerville, Bracey, Buffalo, Boydton, Charlotte Court Hous, Chase City, Clarksville, Clover, Halifax, Keysville, Lunenburg, Nelson, Randolph, Red Oak, Scottsburg, Skipwith, South Boston, South Hill, Victoria, Virgilina, Wylliesburg NC: Buggs Island Lake, Bullock, Henderson, Kerr Lake Reservoir, Lake Gaston, Townsville, Oxford | VA: Brunswick, Charlotte, Halifax, Lunenburg, Mecklenburg NC: Granville, Vance, Warrenton | ABR, AHWD, CRS, EPRO, MRP, PSA, RENE, RSPS,SRES, SRS | We value our clients and appreciate their business. We assist our buyers and sellers from begin to closing and beyond. Offering assistance with locating their property, tours, virtual tours, texting, video conferencing, etc. Our knowledge with over 23 years in the industry and a local in the area for over 43 years adds value to our service. |
| Michael | 16013 | VA: Abingdon, Bristol, Marion TN: Blountville, Bristol, Greeneville, Johnson City, Kingsport | VA: Smyth, Washington ; TN: Sullivan, Washington | | We enjoy putting buyers and sellers together with a modern touch. |
| Cathy | 16015 | TN: Blountville, Bluff City, Bristol, Boones Creek, Gray, Johnson City, Jonesborough, Kingsport, Piney Flats VA: Abingdon, Bristol | TN: Sullivan, Washington ; VA: Washington | ABR, CRS, e-Pro | Relationship building is my specialty. Call me and lets get started making your real estate dreams come true. Whether buying or selling, I have over 20 years experience. Put me to work for you today! |
| Kelly | 16366 | VA: Alexandria, Arlington, Woodbridge MD: Bowie, Fort Washington, Hyattsville, Lanham, Laurel, Rockville, Upper Marlboro Washington, DC | Arlington (VA), Charles (MD), Fairfax (vA), Howard (MD), Loudoun (VA), Montgomery (MD), Prince ageorge's (MD), Prince William (VA), Spotsylvania (VA), Washington (DC) | CRS, GRI | "Build Wealth Where You Live!" |
| Kenneth | 16472 | Canter Estates, Lake Holiday, Lynnhaven, Meadow Branch, Oakdale Crossing, Red Fox Run, Roscommons, Sovereign Village, The Ravens. | Winchester City, Frederick, Clarke, Warren, Shenandoah, Loudoun Counties in VA. Jefferson, Hampshire, Berkeley, Morgan Counties in WV. | GRI CRS | Always put the client first. Our tag line on our marketing is "Your neighborhood real estate sales pros." |
| Amanda | 16481 | Front Royal, Luray, Strasburg, Winchester, Woodstock | Frederick, Page, Shenandoah, and Warren | | I view my work as so much more than just sales. It's truly a highly skilled match-making business, and I'm committed to creating win-win results for both buyer and seller. My approach is to work with each client so they understand all their options and can make informed, fair, and profitable decisions. When you are looking for market knowledge, sales experience, keen negotiation, and dedication to you. |
| Mynor | 16553 | Alexandria, Baltimore, Bethesda, Chevy Chase, Gaithersburg, Germantown, Kensington, Linthicum, D.C., Ellicot City, Rockville, Silver Spring, Wheaton, Washington D.C., | Howard, Montgomery, Prince George's, and Washington D.C. | | Mynor and Associates is ranked among the top 1% of Realtors nationwide, AND we pride ourselves on our individual relationships with clients. Our team's main objective is to exceed our clients' expectations by providing a full-service, stress-free and financially rewarding EXPERIENCE that results in smiles on everyone's faces. |
| Donna | 16771 | Danville | VA: Pittsylvania, Dry Fork, Keeling, Ringgold, Chatham, Blairs, NC Pelham, Providence, Caswell County, Milton | Principal Broker | We are here to make buying & selling easy for you. We have been in business for over 30 years and know our area very well. |
| Warren | 16798 | Virginia: Ararat, Axton, Bassett, Collinsville, Claudville, Critz, Dugspur, Laurel Fork, Martinsville, Patrick Springs, Ridgeway, Stuart North Carolina: Eden, Danbury, Dobson, Lawsonville, Madison, Mayodan, Mount Airy, Sandy Ridge, Stoneville | Virginia: Carroll, Floyd, Franklin, Grayson, Henry, Patrick North Carolina: Rockingham, Stokes, Surry | GRI, ABR | My company motto is "... taking the pain out of buying and selling real estate" |
| Tammy | 16836 | Bedford, Buchanan, Fincastle,Roanoke, Rocky Mountain, Salem, Troutville, Vinton | Bedford, Botetourt, Craig, Franklin, Roanoke, | Principal Broker | Teamwork makes a dream work |
| Chris | 17857 | Frederick, Hagerstown | Carroll, Frederick, Howard, Montgomery, Washington | ABR | Team Reeder, Your Real Estate Leader! |