Below you will find  our most up-to-date list of highly rated Rhode Island buyers agents who are current members of the association. You may also choose an office number and then call our office at 800-383-7188 for more information on a particular buyer agency company.
Here are a few great things about living in Rhode Island: Mild, short summers and long, cold winters. Rhode Island was classified as one of the New England Colonies. Geography & Climate: Mountains, trees, rivers but poor rocky soil that was difficult to farm and unsuitable for crops.
Free list of Top Brokers in Rhode Island and other States:
For quick access to Rhode Island real estate agents by city search, go to https://nationalbuyersagents.org. You may also find real estate buyers agents for other states within this site.
Rhode Island buyers agents and brokers are your partners and guides. They provide expert location and negotiation skills when you are ready to acquire a property.  Rhode Island buyers agents typically get paid out of the sales price of the home at closing .  Therefore you will experience no up front costs.  Use our interview questions for how to choose a buyers agent who will be the best fit for you.
Research Home Values and Neighborhoods
See our YouTube page for many real estate videos by state and city to do price and lifestyle comparisons or go to our 1 minute videos blog. These show current home prices per state and major cities that are researched through 3 different sites. One site we reference is the Zillow home values section of their website that is based on recent past sales.  It shows the 1-year changes.  Zillow, Redfin, and Realtor.com are great places for to start your research, but an Rhode Island buyer's agent will be your most current and accurate resource for actual MLS prices and home availability.
Key to  Rhode Island buyers agent designations: ABR: Accredited Buyers Agent; CRS: Certified Residential Specialist; GRI: Graduate Realtor Institute, SRES: Senior Residential Specialist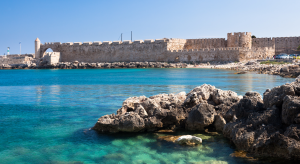 Buyers Agents in Rhode Island
| Name | Office # | Areas | Counties | Designations | Message |
| --- | --- | --- | --- | --- | --- |
| Michael | 17639 | Barrington, Fall River, North Kingstown | Kent, Washington, Providence, Newport, Bristol | CRS | Local Knowledge and Experience in RI and MA |
| David | 17791 | Abbotsford, Agassiz, Burnaby, Chilliwack, Coquitlam, Harrison Hot Springs, Hope, Langley, Maple Ridge, Mission, New Westminster, Surrey, Vancouver | Abbotsford, Agassiz, Burnaby, Chilliwack, Coquitlam, Harrison Hot Springs, Hope, Langley, Maple Ridge, Mission, New Westminster, Surrey, Vancouver | PREC | Looking to make the process as simple as possible for all Buyers and Sellers alike! |
| George | 2067 | Abbotsford, Burnaby, Coquitlam, Langley, New Westminster, Richmond, Surrey, Vancouver, White Rock | | CERC, ABR, SRES, CRS, Member - Institure for Luxury Home Marketing | We are the No. 1 real estate organization in Canada and in the United States. |
| Gina | 17642 | Burrillville, Coventry, Cranston, Cumberland, East, Greenwich, East Providence, East Side (of Providence)Johnston, North Kingstown, North Providence, North Smithfield, Pawtucket, Providence, Scituate, Smithfield, South Kingstown, Warwick, West Greenwich, West Warwick, | Bristol, Kent, Providence, Newport, Washington | SRES ABR CDPE e-PRO | It'a not about us. When our clients are happy, we have done our job. |
| Steven | 7983 | Attleboro, Barrington, Bristol, Burrillville, Central Falls, Coventry, Cranston, Cumberland, East Greenwich, East Providence, Exeter, Foster, Glocester, Jamestown, Johnston, Lincoln, Narragansett, North Kingstown, North Providence, North Smithfield, Pawtucket, Providence, Rehoboth, Scituate, Seekonk, Smithfield, South Kingstown, Swansea, Warren, Warwick, West Greenwich, West Warwick, Woonsocket | Bristol, Kent, Providence, Washington | GRI, CRS, ABR, E-Pro, CRP, SRES | "I am always 100% honest with my clients and always work in their best interest. Experience Matters" |
| Bonnie | 8538 | CT: Griswold, Mystic, Stonington, East Lyme, Groton, Lyme, New London, North Stonington, Preston, Waterford RI: Westerly | | SRES, CIPS, ABR, GRI | We are a full service real estate firm that is dedicated to offering the "quality of life" that our communities have to offer. It is all about community to us. Wether you are looking for a year-round home or prefer to summer where the sea breezes are like no other place on earth – you will feel that you can plant roots here to return for many years to come. |
| Charity | 8543 | Groton, Mystic, Stonington, Pawcatuck, Groton City, North Stonington, Waterford, Quaker Hill, Ledyard, Gales a Ferry, East Lyme, Niantic, Westerly RI | New London County bordering Rhode Island | CRB, GRI, SRS, ABR, Broker | Village & Shoreline brokers and agents are committed to excellence in real estate and strive to deliver superior services to our clients. Whether you are buying your first piece of real estate, trading up to a larger home or scaling down, our professionals have the dedication and experience to help you relocate locally, across the country or around the world! |
| Tom | 9665 | Abington, Avon, BerklGrand Junctioney, Bridgewater, Brockton, Carver, East Bridgewater, Easton, Fairhaven, Halifax, Hanson, Holbrook, Lakeville, Mansfield, Middleboro, Middleborough, Norton, Pembroke, Plymouth, Randolph, Raynham, Stoughton, Taunton, West Bridgewater, Whitman | Bristol, Norfolk, Plymouth | ABR | We are committed to giving exceptional, professional and friendly service combined with great customer service that will build a relationship that will last a lifetime. |
| Debbie | 9676 | Bridgewater, Dighton, Dartmouth, Freetown, E Bridgewater, Fairhaven, Middleborough, Plymouth, Providence, Taunton, Raynham, W Bridgewater, Middleboro, Warwick, Westport | Bristol, Plymouth, Norfolk | SRES, ABR, Loss Mitigation Specialist, M | A Foundation of Trust |
| Karen | 11327 | MA: Dartmouth, Dighton, Fairhaven, Fall River, Freetown, New Bedford, Somerset, Swansea, Taunton, Westport RI: Tiverton, Little Compton | Bristol, Newport, Plymouth | | Relax and follow us...we know that way home. In here it's all about YOU. We are here to help you navigate the difficult process of buying or selling property. It can get stressful and we hope, with our guidance, we can make it as smooth and stress free as possible for you. |
| Deborah | 11823 | Ashland, Blackstone, Berlin, Concord, Dover, Douglas, Franklin, Framingham, Grafton, Holdon, Holliston,Hopedale, Hopkinton, Mendon, Milford, Millis, Millville, Medfield, Newton, Hudson, Sherborn, Shrewsbury, Medway, Natick, Northborough, Providence, Southborough, Upton, Uxbridge, Wellesley, West Boyslton, Worcester, Westborough | Worcester County, Middlesex County, Norfolk County, Providence County (RI) | | This company was created by myself and my partner with the idea of offering a higher level of service, personal attention, and professionalism to our clients. In a field where so many brokers have turned to big box franchises, we have shifted our direction and landed in a unique position where training and client relations are our main priorities. We are committed to ensuring our clients are not just a number, but a member of our ever growing family. We are proud to have created a reputation that is elevating the standards of real estate by providing exceptional service, advanced marketing techniques and superb in house training. CHR has developed a strong independent brand in which our agents can confidently stand behind |
| Sheena | 15810 | Eastern Connecticut: Hartford Southern Massachusetts Rhode Island | Hartford | R.a | Work hard, be kind |
| Mandy | 16509 | alfred, alna, appleton, arrowsic, arundel, auburn, augusta, baldwin, bath, belgrade, benton, biddeford, boothbay, boothbay harbor, bowdoin, bowdoinham, bremen, bridgton, bristol, brunswick, buxton, camden, cape elizabeth, casco, chebeague island, china, clinton, cornish, cumberland, cushing, damariscotta, dayton, dresden, durham, edgecomb, eliot, falmouth, farmingdale, fayette, freeport, friendship, frye island, gardiner, georgetown, gorham, gray, greene, hallowell, harpswell, harrison, hollis, hope, jefferson, kennebunk, kennebunkport, kittery, lake arrowhead, leeds, lewiston, limerick, limington, lisbon, litchfield, livermore, livermore falls, long island, lyman, manchester, mechanic falls, minot, monmouth, mount vernon, naples, new gloucester, newcastle, nobleboro, north berwick, north yarmouth, oakland, ogunquit, old orchard beach, owls head, parsonsfield, phippsburg, pittston, poland, portland, pownal, randolph, raymond, readfield, richmond, rockland, rockport, rome, sabattus, saco, saint george, sanford, scarborough, sebago, shapleigh, Sidney, south berwick, south bristol, south portland, south thomaston, southport, standish, thomaston, topsham, turner, union, vassalboro, vienna, waldoboro, wales, warren, washington, waterboro, waterville, wayne, wells, west bath, west gardiner, westbrook, westport, whitefield, windham, windsor, winslow, winthrop, wiscasset, woolwich, yarmouth, york | androscoggin, cumberland, kennebec, knox, lincoln, sagadahoc, york | Designated Broker (Voted Portland Maine's Realtor of the Year in 2018 and 2021) | We are a small, boutique agency that specializes in customer service and quality over quantity. We pride ourselves on our attention to detail, thoroughness, transparency, knowledge, and relaxed approach to the business. |