Below you will find  our most up-to-date list of highly rated New Mexico buyers agents who are current members of the association. You may also choose an office number and then call our office at 800-383-7188 for more information on a particular buyer agency company.
Here are a few great things about living in New Mexico: UFO sightings, great foods, hot air balloon festivals. New Mexico is famous for its rich history and culture that has shaped the iconic landscape of the state itself. Predated by thousands of years of Native American history, New Mexico is home to the oldest capital city in the United States, Santa Fe.
Free list of Top Brokers in New Mexico and other States:
For quick access to New Mexico real estate agents by city search, go to https://nationalbuyersagents.org. You may also find real estate buyers agents for other states within this site.
New Mexico buyers agents and brokers are your partners and guides. They provide expert location and negotiation skills when you are ready to acquire a property.  New Mexico buyers agents typically get paid out of the sales price of the home at closing .  Therefore you will experience no up front costs.  Use our interview questions for how to choose a buyers agent who will be the best fit for you.
Research Home Values and Neighborhoods
See our YouTube page for many real estate videos by state and city to do price and lifestyle comparisons or go to our 1 minute videos blog. These show current home prices per state and major cities that are researched through 3 different sites. One site we reference is the Zillow home values section of their website that is based on recent past sales.  It shows the 1-year changes.  Zillow, Redfin, and Realtor.com are great places for to start your research, but an New Mexico buyer's agent will be your most current and accurate resource for actual MLS prices and home availability.
Key to  New Mexico buyers agent designations: ABR: Accredited Buyers Agent; CRS: Certified Residential Specialist; GRI: Graduate Realtor Institute, SRES: Senior Residential Specialist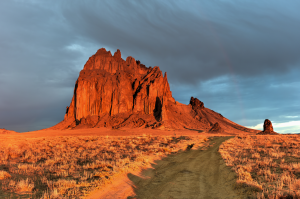 Buyers Agents in New Mexico
| Name | Office # | Areas | Counties | Designations | Message |
| --- | --- | --- | --- | --- | --- |
| Beth | 2674 | Alamogordo, Bent, Cloudcroft, High Rolls, Holloman Air Force Base, La Luz, Tularosa | Otero | CRS, CDPE (Certified Depressed Property Expert) | To be the best educated and most responsive agents to our customers' and clients' needs, keeping the highest level of values, ethics and character during the buying and selling process. |
| Karen | 18305 | Artesia, Roswell | Chaves | ABR | Finding the House your family calls HOME |
| Rita | 5868 | Aztec, Belen, Bernalillo, Bloomfield, Edgewood, Flora Vista, Kirtland, Los Lunas, Navajo Dam, Rio Rancho, Sandia Peak, | Bernalillo, Sandoval, San Juan | | Solid Gold Service |
| Skye | 8805 | Albuquerque, Edgewood, Eldorado, Estancia, McIntosh, Moriarty, Pecos, Santa Fe, Tijeras | Bernalillo, Santa Fe, Torrance, Valencia, Rio Arriba, San Miguel | GRI, ABR | Also look out for your clients best interest, listen, be ethical, and always be on top of your game. |
| Marsie | 12488 | NM: Anthony, Las Cruces, Santa Teresa, St. Teresa, St Teresa TX: Anthony, Canutillo, El Paso, Horizon City | Dona Ana (south and southeast), El Paso (all), Otero (southwest) | CRS | My goal is to be a guide to my clients and assist them through the most important purchase of their life, their home. I work with them from start to finish and beyond. |
| Elias | 13614 | Albuquerque, Belen, Bernalillo, Corrales, Edgewood, Los Lunas, Los Rancho, Moriarty, Placitas, Rio Rancho, Santa Fe, Sandia Park, Tijeras | Bernalillo, Sandoval, Valencia, Torrance & Santa Fe Counties | | We know-how coupled with his hard work, drive and ability to communicate and maintain relationships means that his clients are provided two things: unsurpassed knowledge and access to his extensive network of contacts within the industry. |
| Sharon | 13775 | Albuquerque, Angel Fire, Los Alamos, Red River, Santa Fe, Taos, Taos Ski Valley | Taos, Colfax, Santa Fe, Los Alamos, Bernalillo | CIPS, CRS, ABR, e-Pro | Character and competency |
| Eddy | 15007 | Jornado, Las Cruces, Mesilla, Picacho Hills, Soledad Canyon, Sonoma Ranch, Telshor | Dona Ana County | GRI, SRES, AHWD, working on others | Honesty, integrity, professionalism and experience is my guarantee with 25 years in Real Estate I care about my clients. You will be in great hands with me and my expert negotiation skills. I had the pleasure of talking Pepperdine College mediation and Negotiation class in 2006. I use the skills I learned every day in my business. Looking forward to working with you to achieve the results you are looking for in a Realtor. |
| Anita | 15068 | Aztec, Bloomfield, Blanco, Farmington, Flora Vista, Kirtland, La Plata | San Juan County | | If you are looking to buy or sell a home, land, investment property or need help with a foreclosure, short sales or relocation, and choose me to represent you in your real estate transaction, I will work my hardest to find you exactly what you are looking for in the price range that works for you. I was born in New Mexico and have lived here my entire life and I can help you make New Mexico your home! |
| Mary | 15547 | Albuquerque, Bernalillo, Corrales, Los Lunas, Placitas, Rio Rancho | Bernalillo, Sandoval | | We open doors for all! We believe in offering the most outstanding personal care for our of our buyers and sellers. |
| Alfonso | 15560 | Albuquerque, Belen, Cedar Crest , Corrales, Espanola, Los Lunas, Los Ranchos, Santa Fe, Tijeras, Rio Rancho | Bernalillo county, Sandoval county, Valencia county | | "Our motto is Knowledge, Experience, and Service" |
| Patricia | 15614 | Albuquerque, Belen, Carrazozo, Cedar crest, Corona, Edgewood, Estancia, Los Lunas, Moriarty, Mountainair, Rancho, Sandia Park, Socorro, Tijeras, Willard, | Rio Rancho, Socorro, Torrance, Valencia | Certified buyers | Home starts here. |
| Jade | 16124 | Arroyo Seco, El Prado, Upper Colonias, Ranchos De Taos, Taos, Taos Ski Valley, Vista Linda, Wimer | Taos | | Who you BUY or SELL your property with matters. |
| Marcus | 16306 | Gallup, Grants | Mckinley County | | Fulfilling the Dream of Home |
| Steven | 16372 | Chimayo, Eldorado, Española, Los Alamos, Pecos, Santa Cruz, Santa Fe | Santa Fe County, San Miguel, Rio Ariba | GRI, ABR,S | Experience Matters |