Below you will find  our most up-to-date list of highly rated Montana buyers agents who are current members of the association. You may also choose an office number and then call our office at 800-383-7188 for more information on a particular buyer agency company.
Here are a few great things about living in Montana: Increased tourism, growing interest in outdoor recreation, and people searching for a better quality of life. If you're wondering whether Montana is a good place to live in, the answer is yes! The local cities are charming, peaceful, and flourishing with opportunity. Plus, Montana gives residents direct access to wonders like Yellowstone National Park and Glacier National Park.
Free list of Top Brokers in Montana and other States:
For quick access to Montana real estate agents by city search, go to https://nationalbuyersagents.org. You may also find real estate buyers agents for other states within this site.
Montana buyers agents and brokers are your partners and guides. They provide expert location and negotiation skills when you are ready to acquire a property.  Montana buyers agents typically get paid out of the sales price of the home at closing .  Therefore you will experience no up front costs.  Use our interview questions for how to choose a buyers agent who will be the best fit for you.
Research Home Values and Neighborhoods
See our YouTube page for many real estate videos by state and city to do price and lifestyle comparisons or go to our 1 minute videos blog. These show current home prices per state and major cities that are researched through 3 different sites. One site we reference is the Zillow home values section of their website that is based on recent past sales.  It shows the 1-year changes.  Zillow, Redfin, and Realtor.com are great places for to start your research, but an Montana buyer's agent will be your most current and accurate resource for actual MLS prices and home availability.
Key to  Montana buyers agent designations: ABR: Accredited Buyers Agent; CRS: Certified Residential Specialist; GRI: Graduate Realtor Institute, SRES: Senior Residential Specialist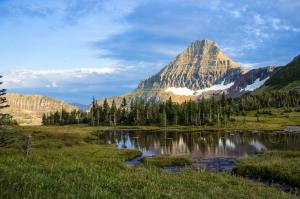 Buyers Agents in Montana
| Name | Office # | Areas | Counties | Designations | Message |
| --- | --- | --- | --- | --- | --- |
| Nathan "Nate" | 3158 | Bozeman, Big Sky, Four Corners, Gallatin Gateway, Livingston, Manhattan | Broadwater, Jefferson, Gallatin, Madison, Meagher, Park | CRS | To provide you with the highest quality, most professional service available. To work aggressively to assist you in achieving your real estate goals. To always be fair, honest, and loyal. |
| Daniel | 4013 | Absarokee, Billings, Columbus, Joliet, Laurel, Park City | Carbon, Golden Valley, Stillwater, Sweetgrass, Yellowstone | GRI, CRS, ABR, WHS, E-PRO | Excellence In Real Estate |
| Brett | 8564 | Augusta, Belt, Black Eagle, Carter, Cascade, Choteau, Conrad, Craig, Dutton, Fairfield, Fort Benton, Fort Shaw, Geyser, Geraldine, Great Falls, Highwood, Lincoln, Loma, Monarch, Neihart, Power, Raynesford, Sand Coulee, Simms, Stanford, Sun River, Wolf Creek | Cascade, Chouteau, Judith Basin, Lewis & Clark, Meagher, Teton | | It is our guarantee to our clients that we will strive to provide professional personalized service for each & every transaction. |
| Mick | 3282 | Anaconda, Butte, Deer Lodge, Georgetown Lake | All of Montana 56 Counties Have buyer will travel! | | Treat everyone as you would like to be treated yourself. |
| Jodie | 5143 | Bigfork, Big Arm, Charlo, Elmo, Hot Springs, Lakeside, Missoula, Polson, Somers, Pablo, St Ignatius, Ronan | Lake, Flathead, Missoula | ABR, GRI, SFR, CRS | Earning your Business |
| Merle | 9847 | Conner, Corvallis, Darby, Florence, Hamilton, Missoula, Pinesdale, Stevensville, Sula, Victor | Missoula, Ravalli Our office is located in Ravalli County, where most of our business is conducted | CRB, CRS, GRI, SFR, e-Pro | Our long term goal is for repeat and referral business. Our clients are treated well and respected through the sales and marketing process. |
| Vinda | 10212 | Corvallis, Darby, Florence, Hamilton, Stevensville, Victor | Ravalli | Broker, CRS, GRI, SFR, | Each and every client should have the knowledge and tools to make intelligent decisions that will benefit them and feel they are truly important and appreciated by all members of the team. The home buying or selling experience should be as pleasant and stress free as possible. This is done by giving superior personal service and going the extra mile. |
| Tina | 13335 | Heron, Noxon, Plains, Paradise, Thompson Falls, Trout Creek | Sanders | ABR | Excellence in Real Estate |
| Debbie | 13337 | Bigfork, Columbia Falls, Kalispell, Kila, Lakeside, Marion, Somers, Trego,Whitefish, | Flathead County, Lincoln and Lake Counties | Supervising Broker/Owner Manager Wrangler Real Estate | Top customer service. Native to The Flathead Valley with extensive knowledge of our area. |
| Bobbie | 13381 | Columbia Falls, Kalispell, Kila, Lakeside, Marion, Somers, Whitefish | Flathead, Lincoln | ABR | Trusted advisor in Northwest Montana since 2002! |
| Charity | 13390 | Eureka, fortine, Rexford, Trego | Lincoln | | Bringing the dream of Montana home to you. |
| Kelly | 14773 | Great Falls | Cascade | ABR, CIPS, ePro, RSPS, C2EX | Honesty and integrity |
| SaraBeth | 15041 | MT: Billings, Columbus, Laurel, Park City WA: Alger, Anacortes, Bow, Burlington, Glenhaven, Mount Vernon, Oak Harbor, Sedro Woolley | MT:Billings, Laurel, Park City, Columbus Yellowstone and Stillwater; WA: Skagit | CRS, MCNE, Managing Broker | Real Estate With YOU In Mind, Always! |
| Bonnie | 18008 | Anaconda, Butte, Whitehall | Deer Lodge, Jefferson, Silver Bow | | Honesty, integrity, and strong representation for all clients are words I live by. |
| Tracy | 18009 | Anaconda, Basin, Boulder, Butte, Clancy, Deer Lodge, Dillon, Divide, East Helena, Garrison, Georgetown Lake, Helena, Montana City, Ramsay, Rocker, Walkerville, Whitehall | Beaverhead, Deer Lodge, Granite, Jefferson, Lewis & Clark, Madison, Powell, Silver Bow | Supervising Broker | We are self-empowered real estate professionals who support and nurture our clients, community, and one another through exceptional and consistent customer service. |
| Shawna | 16921 | Boulder, Clancy, East Helena, Helena, Jefferson City, Montana City, Townsend, Winston | Lewis and Clark, Broadwater, Jefferson | NAR, AHWD, C2Excellence | "Your Trusted Real Estate Professional'' |
| Robert | 16928 | Clancy, East Helena, Great Falls, Helena, Montana City | Lewis & Clark, Jefferson, Broadwater | | Our award-winning agents pride themselves on top-notch quality service. Our office has earned the prestigious award every year since 2001. Let us help you find your Montana dream home in the Capital City! |