Below you will find  our most up-to-date list of highly rated Mississippi buyers agents who are current members of the association. You may also choose an office number and then call our office at 800-383-7188 for more information on a particular buyer agency company.
Here are a few great things about living in Mississippi: Offers and intangible feeling of intensity, love, and warmth. There's no denying it; Mississippi is the place to go for the BEST seafood, barbecue, fried food, slug burgers, tamales, and, of course, good ole southern comfort food. Next time you're relaxing on a comfy sofa just remember, Mississippi is the nation's largest producer of upholstered furniture.
Free list of Top Brokers in Mississippi and other States:
For quick access to Mississippi real estate agents by city search, go to https://nationalbuyersagents.org. You may also find real estate buyers agents for other states within this site.
Mississippi buyers agents and brokers are your partners and guides. They provide expert location and negotiation skills when you are ready to acquire a property.  Mississippi buyers agents typically get paid out of the sales price of the home at closing .  Therefore you will experience no up front costs.  Use our interview questions for how to choose a buyers agent who will be the best fit for you.
Research Home Values and Neighborhoods
See our YouTube page for many real estate videos by state and city to do price and lifestyle comparisons or go to our 1 minute videos blog. These show current home prices per state and major cities that are researched through 3 different sites. One site we reference is the Zillow home values section of their website that is based on recent past sales.  It shows the 1-year changes.  Zillow, Redfin, and Realtor.com are great places for to start your research, but an Mississippi buyer's agent will be your most current and accurate resource for actual MLS prices and home availability.
Key to  Mississippi buyers agent designations: ABR: Accredited Buyers Agent; CRS: Certified Residential Specialist; GRI: Graduate Realtor Institute, SRES: Senior Residential Specialist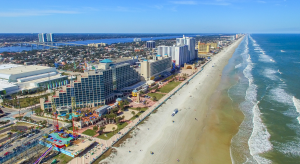 Buyers Agents in Mississippi
| Name | Office # | Areas | Counties | Designations | Message |
| --- | --- | --- | --- | --- | --- |
| Jim | 1926 | Bay Saint Louis, Bay St Louis, Bay St. Louis, Biloxi, D'Iberville, Gautier, Gulfport, Keesler Air Force Base, Latimer, Long Beach, Moss Point, North Biloxi, North Gulfport, Ocean Springs, Pascagoula, Pass Christian, Saucier, Saint Martin, St Martin, St. Martin, Vancleave, Waveland, Woolmarket | Jackson, Hancock, Harrison | ABR, ABRM, AHWD, ePRO, GRI, MRP, PSA, RENE, RSPS, SFR, SRS, SRES | We don't "Have To" represent buyers and sellers, we "Get To" help them. This more than a profession it is our passion. We are always honored and humbled to be the REALTOR our customers and clients trust. |
| Jackye | 7223 | Brookhaven, Chatawa, Fernwood, Gloster, Jayess, Liberty, McComb, Osyka, Prentiss, Smithdale, Summit, Tylertown | Amite, Lawrence, Lincoln, Pike, Walthall | Accredited Buyer's Representative, Selle | "I can do ALL things through Christ Who strengthens me!" |
| Jeff | 17601 | Bay Springs, Beaumont, Bellvue Brooklyn, Collins, Columbia, Eastabuchie, Ellisville, Foxworth, Hattiesburg, West Hattiesburg, Heidelburg, Jayess, Kokomo, Laurel, Leakesville, Lucedale, Lumberton, Moselle, Mount Olive, New Augusta, Ovett, Petal, Prentiss, Purvis, Richton, Sandersville, Sandy Hook, Seminary, Soso, Stringer, Sumrall, Tylertown, Unique, Wiggins | Covington, Jones, Lamar, Marion, Pearl River, Perry | | My company prides itself in being one of the top producing companies in the market area with qualified producing agents. Our goal is to train each agent to be a producer and have quality over quantity. |
| Celena | 14450 | Alabaster, Birmingham, Cahaba Heights, Chelsea, Fultondale, Gardendale, Helena, Homewood, Hoover, Inverness, McCalla, Mountain Brook, Oak Mountain, Pelham, Riverchase, Trussville, Vestavia | Jefferson County, Shelby County | Licensed Home Builder | Customers are priority. |
| Dianne | 14610 | Belhaven, Brandon, Flowood, Fondren, Jackson, Madison, North east Jackson, Pearl, Piney Woods | Hinds, Madison, Rankin, Holmes, Simpson | REALTOR, SRES | RELATIONSHIPS OVER TRANSACTIONS! My focus is on the relationship which includes educating clients about the market rather than just "selling you a house or an office." I pride myself on professional and ethical service; communicating every step of the way. Real estate is my full time job rather than a hobby or weekend part-time job. Let me use my expertise to educate you about your real estate options and help you make the decision that works best for you and your family. |
| Melissa | 14611 | Brandon, Canton, Clinton, Flora, Florence, Jackson, Madison, Pearl, Richland, Ridgeland | Brandon, Hinds, Madison | ABR, CNE, SRS, NAR | We Believe in the American Dream of Home Ownership |
| Christy | 14956 | Ferriday, Natchez, Vidalia, | Adams, Concordia | | Making dreams come true on the Mississippi River! |
| Sam | 15676 | Atlanta, Memphis, Nashville, Olive Branch, and surrounding areas | Desoto, Fayatte. Shelby, Topton | ABR, SFR, CDPE, SRS | "Energetic. Passionate. Knowledgeable. All about the customer!" |
| Brenda | 15797 | Byram, Canton, Clinton, Eagle Lake, Edwards, Flowood, Greenville, Jackson, Madison, Meridian, Port Gibson, Utica, Vicksburg | Claiborne, Copiah, Hinds, Lauderdale, Lincoln, Madison, Rankin, Warren, Washington, Yazoo | SRS GRI | Love life & love where you live. |
| Tiffany | 16217 | Adamvsille, Counce, Pickwick Dam, Savannah, Selmer | Hardin, McNairy, Wayne | | Tiffany thoroughly enjoys working with people with both the buying and selling process, especially those that are experiencing the process for the first time. Tiffany goes the extra mile for her clients in the financial and negotiation period, being resourceful for resources like inspections, and connecting the dots to provide a great customer experience |
| Duane | 16224 | TN: Adamsville, Counce, Savannah MS: Luka AL: Cherokee | TN: Hardin and McNairy; AL: Colbert and Tishomingo; MS: Alcorn | | We stay very busy. Any communications need to be by email. We get 10 calls a week from companies wanting to do referrals but they have all kinds of fees, tricks or they want more than 25%. We only pay 25% of either the buyer or seller side (not both) and pay it at closing. We only work 40 mile radius of our office. Due to being on the board of three states we are licensed in TN, MS & Al. |
| Kay | 16253 | Batesville, Hernando, Oxford, Taylor, Water Valley | Lafayette, Yalobusha, Panola, Desoto | C2Ex, ePro | My agents and I are dedicated to spending the time necessary with our clients to give them the best service possible. |
| Fergie | 16254 | Oxford, Taylor, Water Valley | Lafayette | ABR, SRS, CRS/RRC | We work with Sellers and Buyers. Fergie is the "Best Realtor Ever". |
| Lee | 16255 | Batesville, Bruce, Calhoun City, Oxford, Water Valley | Yalobusha, Lafayette, Panola, Calhoun | ABR & SRS | Globally Connected Local Expert |
| Lynnette | 16624 | LA: Abita Springs, Belle Chasse, Bush, Covington, Folsom, Franklinton, Gretna, Hammond, Harvey, Independence, Kenner, Madisonville, Mandeville, Marrero, Metairie, New Orleans, Ponchatoula MS: Bay St. Louis, Biloxi, Gulfport, Ocean Springs | Jefferson, Orleans, Plaquemines, St. Tammany, Tangipahoa, Washington | ABR,SRS,SRES,GRI,CRS, LUXURY CERTIFIED | My goal is to provide you with options, and to work WITH you to ensure a smooth transition to the loan closing process and beyond. |
| Marea | 17499 | MS: Booneville, Corinth, Guntown, Iuka, Rienzi, Saltillo, Tupelo, Walnut TN: Adamsville, Counce, Pickwick, Ramer, Selmer, Savannah | MS: Alcorn, Benton, Prentiss, Tippah, Tishomingo TN: Hardeman, Hardin, McNair | GRI, ABA | We want to serve our clients and community well. |
| Jessica | 17716 | TN: Arlington, Bartlett, Collierville, Downtown Memphis, Germantown, Lakeland, Piperton, E. Memphis, Memphis MS: Byhalia, Hernando, Olive Branch, Southaven, Walls | Shelby, Fayette, Tipton - TN Desoto, Marshall - MS | GREEN, ABR, CRS, SRS | Let us help you sift through the noise to find the best fit. |
| Sam | 17943 | Albany, Amite, Arcola, Baton Rouge, Bedico, Bogalusa, Colyell, Covington, Darrow, Denham Springs, Enon, Fluker, Folsom, Franklinton, Garyville, Gonzales, Gramercy, Greensburg, Hackney, Hammond, Husser, Independence, Kentwood, Killian, LaPlace, Livingston, Loranger, Lutcher, Madisonville, Mandeville, Maurepas, Mt. Airy, Mt. Hermon, Norco, Paulina, Pearl River, Pine, Pine Grove, Ponchatoula, Prairieville, Reserve, Robert, Roseland, Satsuma, Slidell, Sorrento, Springfield, St. Amant, Tangipahoa, Tickfaw, Walker, Warnerton | Ascension Parish, Livingston Parish, St. James Parish, St. John the Baptist Parish, St. Tammany Parish, Tangipahoa Parish, Washington Parish | | Everything I touch, turns to sold! |